Japan Fears Russian Military Buildup as Troops Move In on Disputed Islands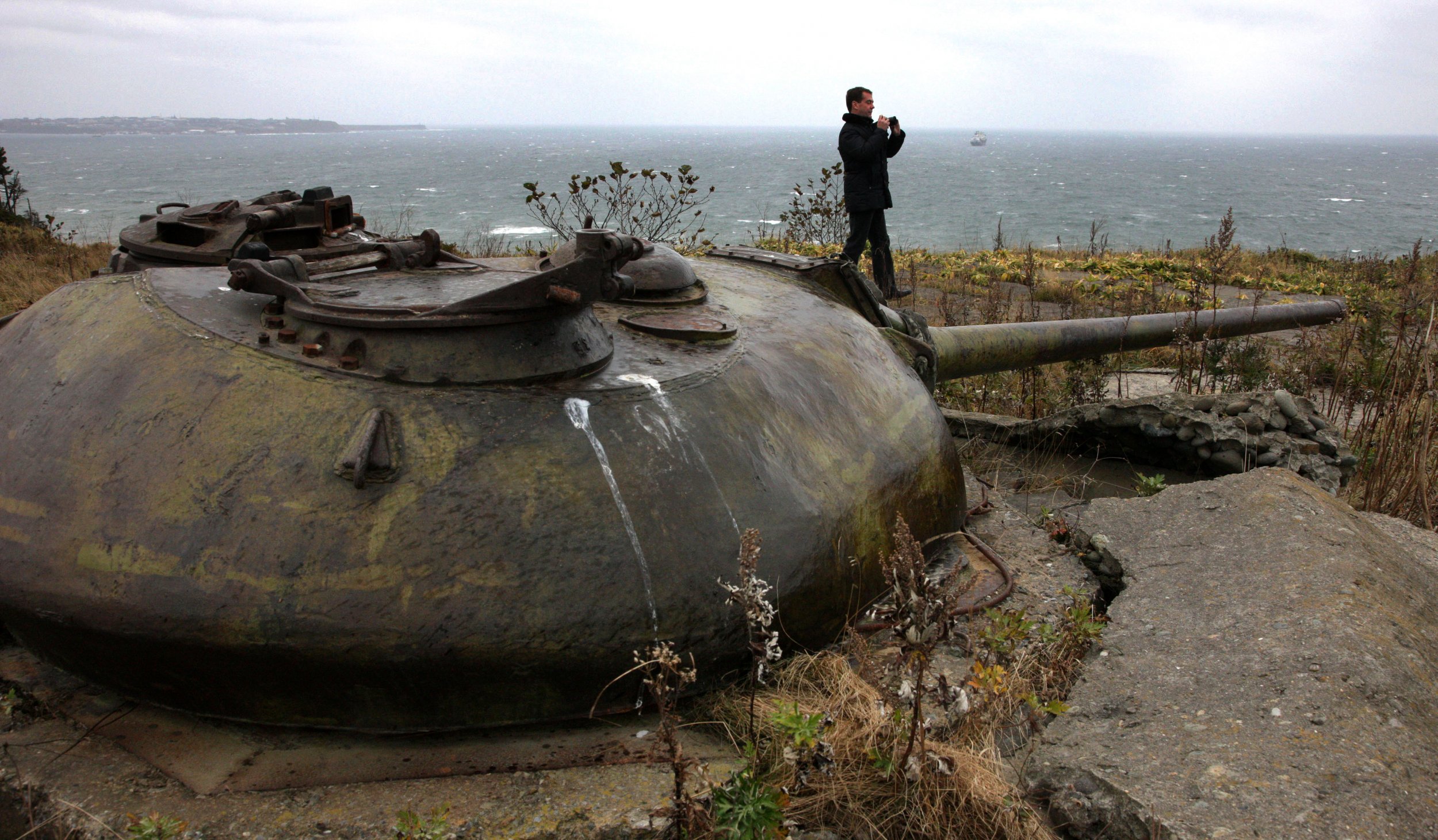 Japan wants Russia to cease planned military drills on an island that both nations claim, warning that this could lead to a buildup of Moscow's forces in the Pacific Ocean.
The two countries have still never signed a peace deal to end World War II because they cannot agree on who is the rightful owner of four small islands north of Japan's Hokkaido. Soviet forces took control of the islands, which it calls the South Kuril Islands, shortly before Japan's surrender to the allies. Japan, which calls the islands the Northern Territories, has never consented to the land grab or the deportation of the islands' indigenous people by the Soviet autocrat Joseph Stalin.
Related: Russia's Vladimir Putin opens up about his first love ahead of Japan trip
Now Russia is launching a 2,000-strong drill on and around one of the disputed islands, going on through Sunday, which has prompted an angry backlash from Tokyo. Japanese Foreign Minister Taro Kono said Wednesday that his country has lodged a formal protest with Russia on the drill and warned it could be the first sign of a bigger headache in the region, Japanese broadcaster NHK World reported.
Speaking to the budget committee in Japanese Parliament's lower house, Kono warned that exercises on the island could lead to a bigger swell of Russian armed forces across the four disputed islands.
The Russian government approved a plan earlier this week to potentially militarize an airfield on one of the four islands, allowing armed forces the use of an otherwise civilian strip. The military has already sent anti-ship missiles to the Russian-held islands, and one senior Russian lawmaker has said Moscow ultimately plans to build a naval base on the Kuril Islands chain.
Kono stressed that Japan regards Russia's control of the islands to be the result of an illegal seizure and said military drills there are incompatible with Japan's position. The two governments have had frequent negotiations on the matter at the most senior level, and the countries' leaders, Russian President Vladimir Putin and Japanese Prime Minister Shinzo Abe, have held a series of amicable meetings.
However, the negotiations have produced few signs of a resolution strategy, and Russian military maneuvers on and around the islands have only increased in recent years.