Women in Heels at Work Is 'Necessary and Appropriate,' Japan's Labor Minister Claims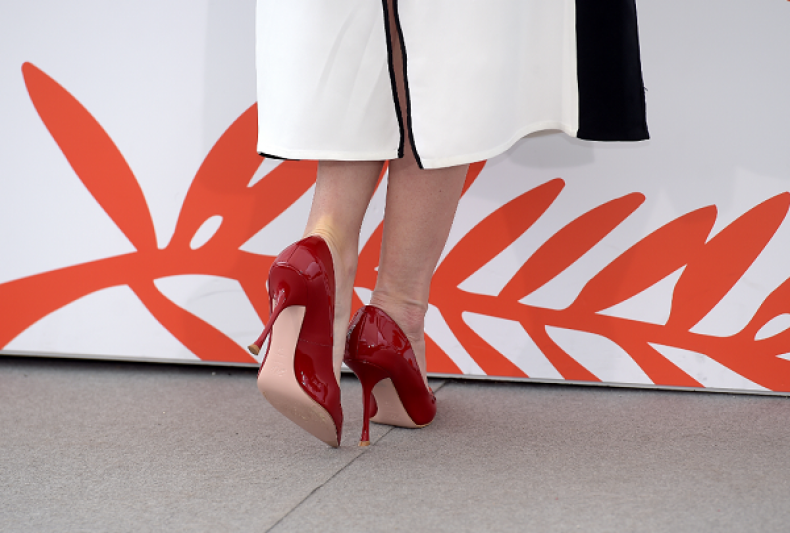 Days after thousands of people signed a petition requesting employers to ban dress codes forcing women to wear high heels, Japan's Ministry of Health, Labor and Welfare's equal employment opportunity division supported the requirement. Ministry leader Takumi Nemoto deemed the practice an essential one to the workforce during a legislative meeting on Tuesday, according to The Guardian.
"It is socially accepted as something that falls within the realm of being occupationally necessary and appropriate," he claimed.
The division went on to stand by the dress code rule and said there were no plans to change company standards by implementing new laws. The ministry pointed out women weren't the only ones required to wear specific footwear in the workplace, noting companies also mandated men to wear leather shoes. "If common sense or ideas about manners in society change, the rules might be subject to change," Nemoto said.
The petition, dubbed #KuToo, was launched by Tokyo artist and writer Yumi Ishikawa in response to Japan's history of companies requiring women to wear high heels specifically in the office. A play on the global women's campaign, #MeToo, which advocates against the sexual assault and harassment of women, the #KuToo is derived of two Japanese words—"kutsu," which means shoes, and the Japanese word for pain, "kutsuu."
In addition to the discomfort many women suffer from wearing high heels, Ishikawa noted the health risks associated with pumps and stilettos, which she viewed as being disregarded by employers. The petition had over 24,000 signatures at time of post while Ishikawa's tweet announcing the petition gained more than 67,000 likes and nearly 30,000 retweets.
Podiatrists have long warned about the damage high heels can cause not only to the feet but knees, hips, lower back and Achilles tendon due to the stress and pressure toes and the balls of feet experience in heels. High heels can also affect walking patterns, leading to changes in the calf muscle and tendons including shortened fibers in the calf muscles and Achilles tendon, according to a 2010 study by Manchester Metropolitan University in the United Kingdom. Over-extended periods in heels can also cause bones to stiffen and thicken.
Extra weight and pressure to the front of the foot can also lead to stress fractures and pinched nerves, or a condition called Morton's neuroma, in which thickened tissue develops in the area between the third and fourth toes and causes people to experience burning sensations or foot numbness, according to Mayo Clinic.