Japan Investigating Death Threats Against Caroline Kennedy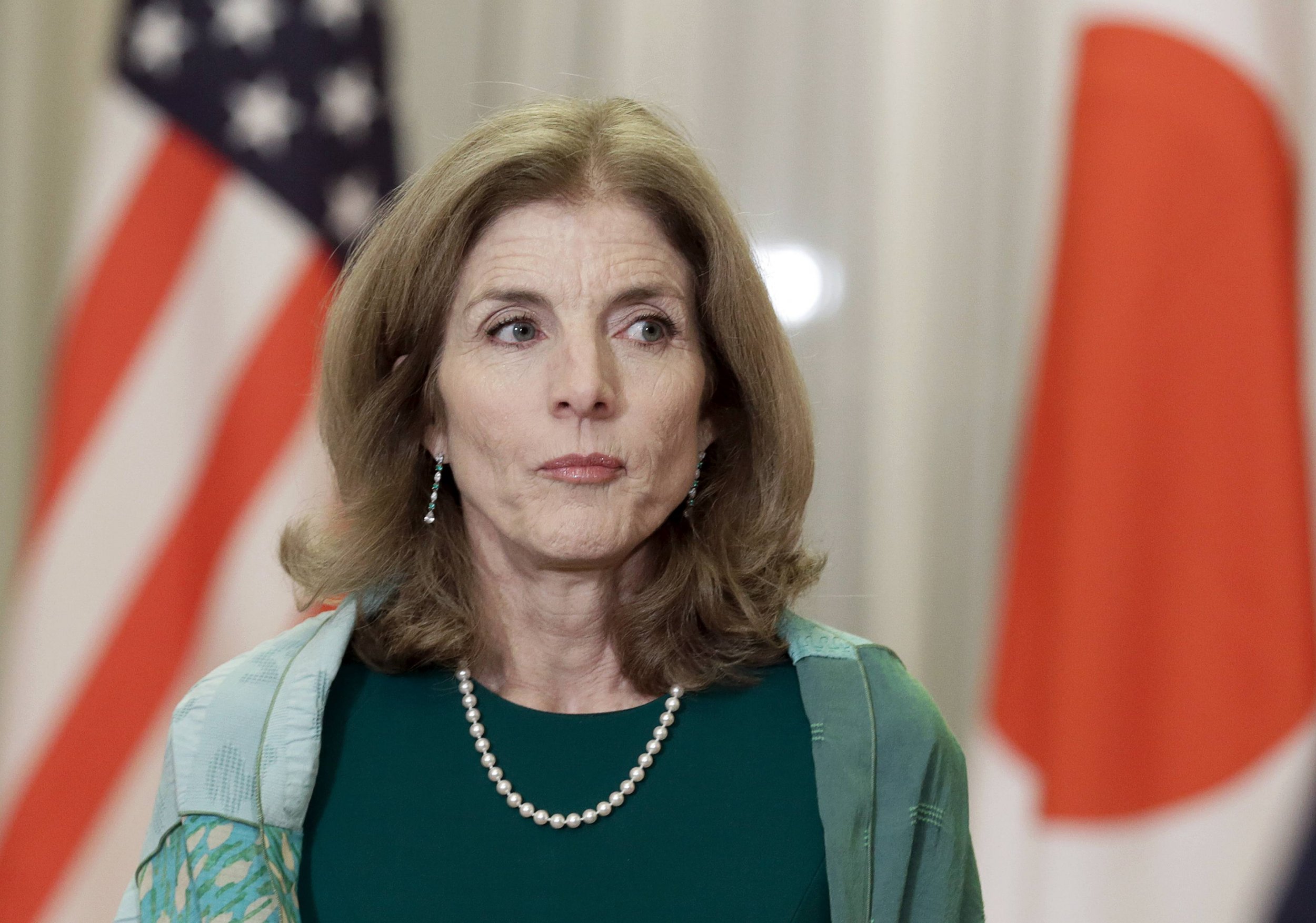 Death threats against Caroline Kennedy, the U.S. ambassador to Japan, were phoned into the embassy in Tokyo last month, according to reports.
Japanese officials are investigating the threats, made by an English-speaking man who called the embassy several times last month, against Kennedy and Alfred Magleby, the U.S. consul general in Okinawa, NBC News reports. Around 25,000, or half of all U.S. troops in Japan, are based on the island of Okinawa. U.S. military bases cover one-fifth of the island, USA Today reports.
The State Department did not confirm specific threats, which were first reported by Japanese newspaper Yomiuri Shimbun. In a statement, State Department spokeswoman Jen Psaki said any threats to U.S. diplomats are taken seriously.
"We are working with the Japanese government to ensure the necessary measures are in place," Psaki said.
The U.S. embassy and Tokyo police are declining to comment, Reuters reports.
Reports of the threats emerged in local media on the same day First Lady Michelle Obama arrived in Tokyo, her first stop on a tour throughout Asia aimed at highlighting girls' education. She will also visit Kyoto, Japan, and Siem Reap, Cambodia.
The threats come two weeks after Mark Lippert, the U.S. ambassador to South Korea, was stabbed in the face by a Korean man who supports the reunification of North and South Korea.
Kennedy is the daughter of late U.S. President John F. Kennedy and Jacqueline Kennedy. She was appointed to her position in December 2013.
Japan Investigating Death Threats Against Caroline Kennedy | World