Japan Kills Hundreds of Whales in Annual Hunt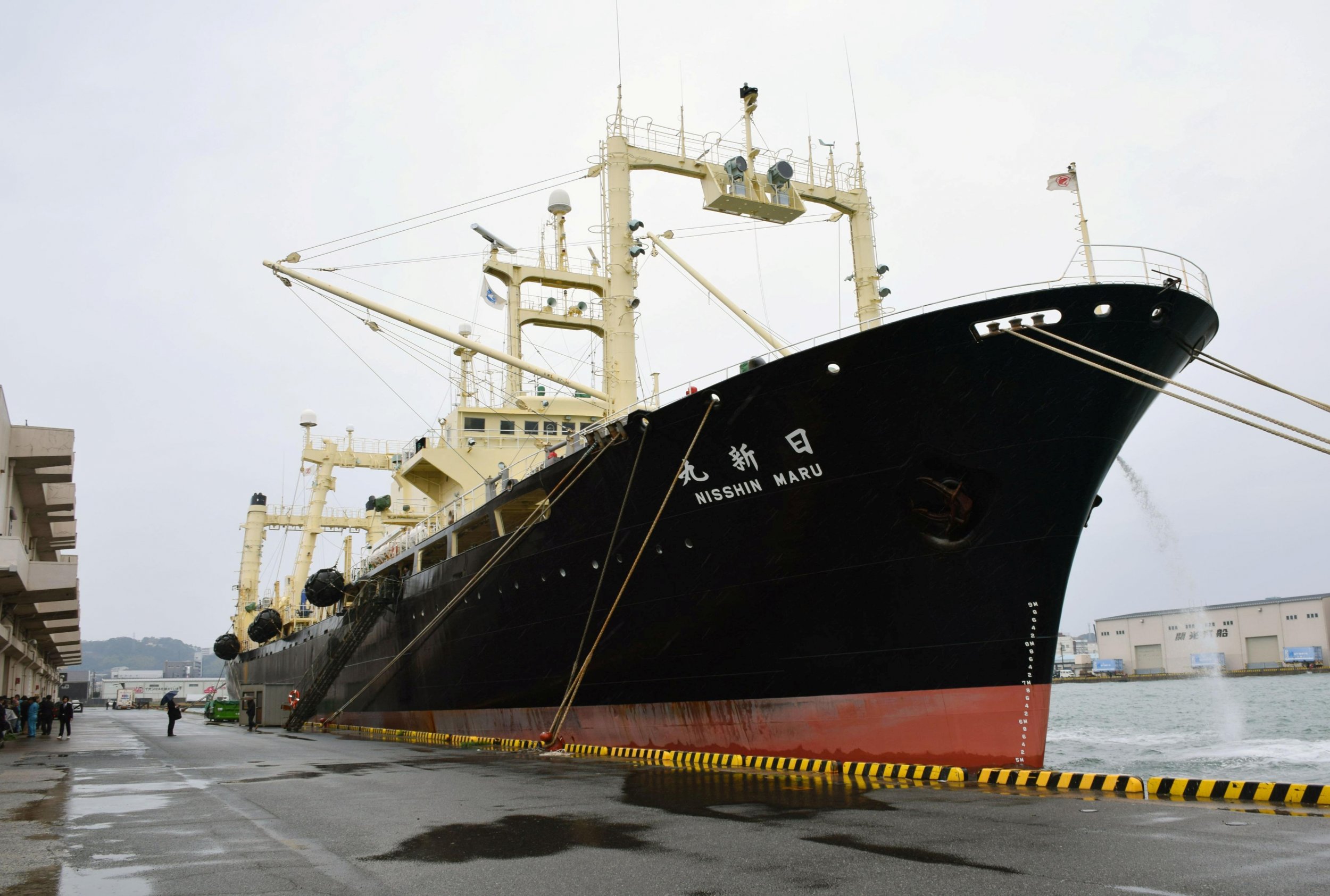 Japanese whalers have killed more than 300 whales in their annual Antarctic expedition in contravention of a worldwide moratorium and international opposition to the hunt.
The fleet of five ships planned to kill 333 minke whales over the course of their expedition that began in November, and the return of three ships provoked criticism from animal protection charities.
Japan's Fisheries Agency described the expedition as "research for the purpose of studying the ecological system in the Antarctic Sea," and said that three of the five ships returned to Shimonoseki port in western Japan Friday.
However, opposition groups and the International Court of Justice (ICJ) call stated intention of research a fabrication. Humane Society International, a charity for animal protection, has called the hunt an "obscene cruelty in the name of science that must end."
The group's vice-president Kitty Block said in a statement reported by the AFP: "Each year that Japan persists with its discredited scientific whaling is another year where these wonderful animals are needlessly sacrificed."
Read more: Japan to restart Antarctic whaling, prompting backlash
In 2016 the ICJ said the hunt was commercial venture masquerading as science and ordered Japan to end the practice.
The International Whaling Commission, of which Japan is a member, placed a moratorium on commercial whaling in 1986. The body regulates catch limits in order to sustain whale stocks.
Japan currently uses an exception in the law that allows whale hunting for scientific reasons. Japan restarted whaling in 2015, saying that it is conducting research into whether the population in the Antarctic is large enough to sustain a return to commercial whaling, rather than hunting for other purposes, such as food.
Whale hunting is a centuries old tradition in Japan. The meat used to be a valued source of protein but consumption has fallen in recent decades—a 2006 poll showed that 95 percent of people "rarely or never" ate whale meat.