Japan Slaughtered Over 120 Pregnant Whales in Annual Antarctica Summer Hunt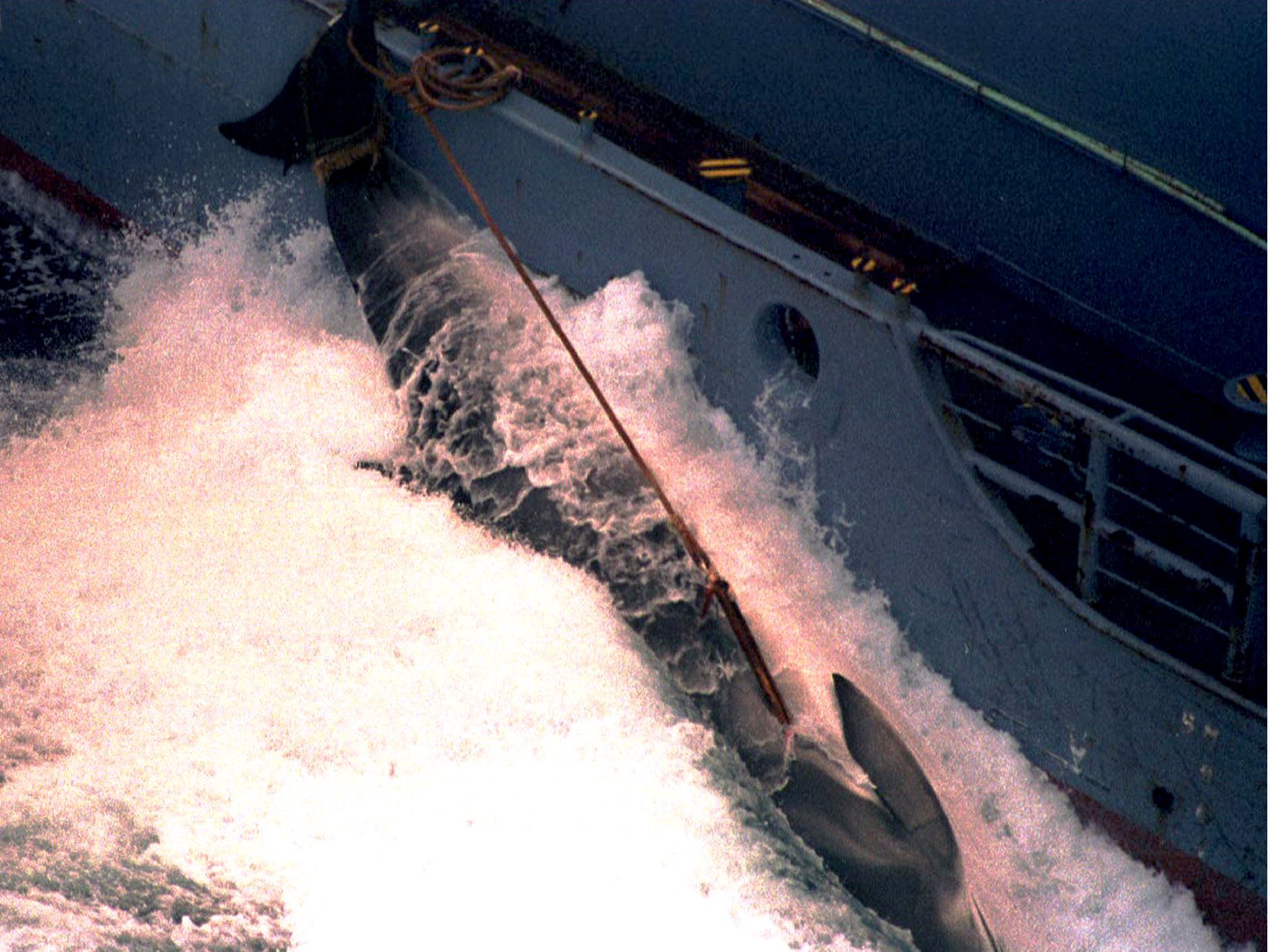 A prominent animal rights group has expressed outrage at Japan's controversial whaling program after it emerged that more than 120 pregnant whales were slaughtered last year during the country's annual hunt in the Antarctic Ocean.
Latest figures show that 333 minke Antarctic whales were killed last summer, 181 of which were females and 122 of which were pregnant.
The annual summer hunt, which lasted 143 days, killed 61 immature males and 53 immature females or 114 in total, according to meeting papers from the International Whaling Commission's scientific committee.
Humane Society International senior program manager Alexia Wellbelove criticized the "cruelty of Japan's whale hunt."
"It is further demonstration, if needed, of the truly gruesome and unnecessary nature of whaling operations, especially when non-lethal surveys have been shown to be sufficient for scientific needs," she told the Sydney Morning Herald.
Japan says the hunting is for scientific research which it describes as "biological sampling" that allows examination of the Antarctic marine ecosystem. Whale is allowed to be sold in Japanese food markets.
Harpoons loaded with a grenade are used to target one or two whales in a school and the carcass is then taken to the Japanese research vessel Nisshin Maru where the contents of the animal's stomachs, body parts and skull are examined.
In November, video showed the brutality of a Japanese whale hunt in an Australian whale sanctuary, which was only released after five years, after the Australian government feared that it would harm ties between Canberra and Tokyo.
The Japanese Embassy has not yet commented and Tokyo insists its program is carried out "in accordance with the International Convention for Regulation of Whaling."
Japan says it will hunt about 4000 whales over the next decade.
The International Court of Justice ruled in 2014 that Japan's JARPA II Antarctic whaling program was illegal but Japan no longer recognizes the court as an arbiter of disputes over whales, the Maritime Executive reported.
Australia's shadow minister for the environment Tony Burke called on his country's government to stop the annual hunt.
"There is nothing scientific about harpooning a pregnant whale, chopping it up and putting it on a plate. Japan's position on this is absurd and the Australian government must not be silent," he said.