Japan and South Korea's Feud Over Sex Slave Statue Flares Amid Pyongyang Missile Fears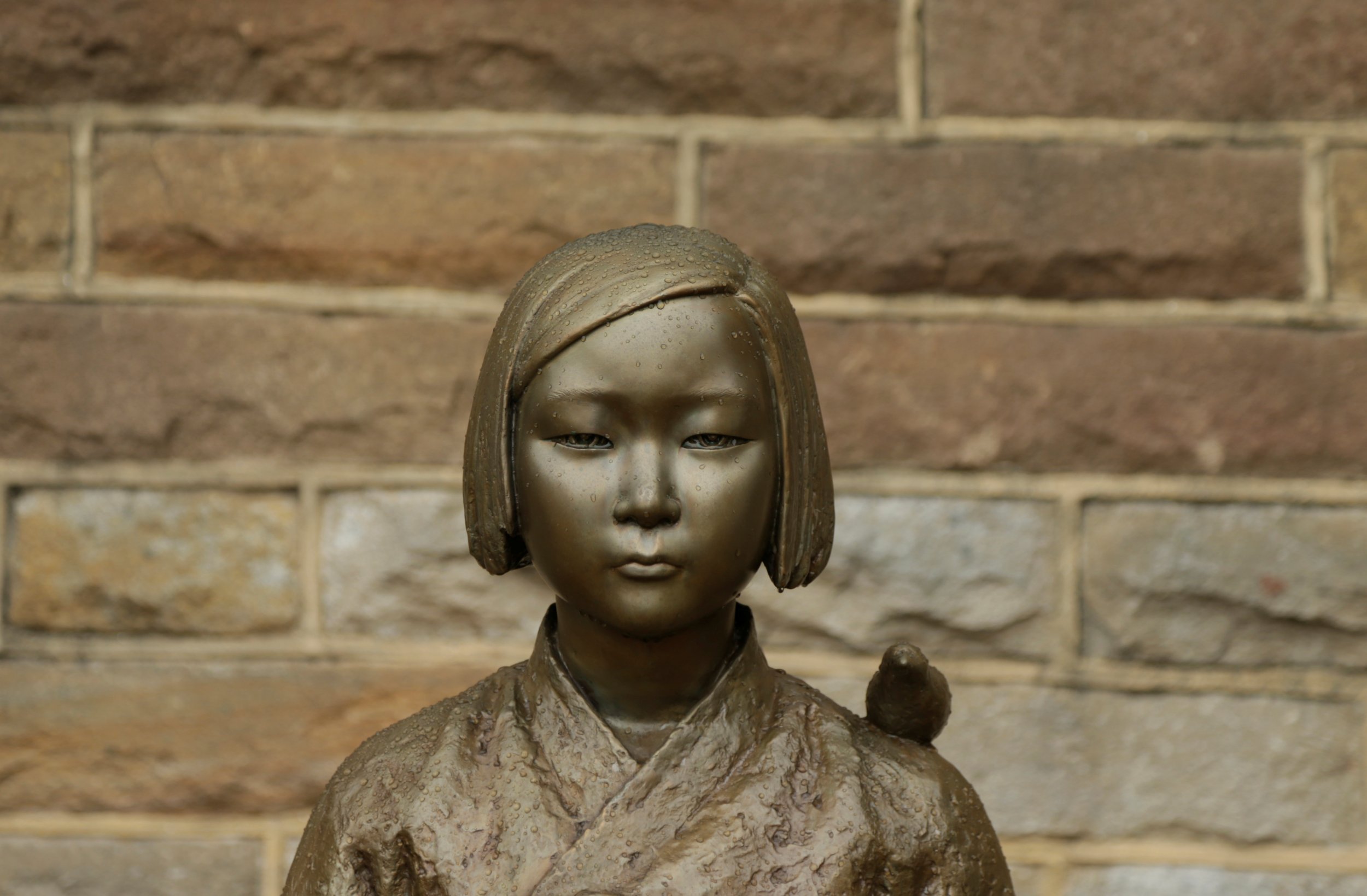 A South Korean political vacuum and Japanese Prime Minister Shinzo Abe's concerns about his conservative political base have rekindled a feud over wartime history, just as tension over North Korea makes cooperation between the U.S. allies as vital as ever.
The row over "comfort women", as those forced to work in Japanese wartime military brothels are known, coincides with uncertainty over Donald Trump's stance towards North Korea, which has launched a series of nuclear and missile tests in defiance of U.N. sanctions, when he takes over as U.S. president on Jan. 20.
A spat over wartime history that flared in 2012 sent Japan-South Korea ties into a deep chill, delaying a deal on military intelligence sharing and preventing a summit.
A rerun could hamper efforts to upgrade security cooperation but with regional stakes high given North Korea's threat to test an intercontinental ballistic missile (ICBM), experts are hopeful fallout can be contained.
"[North Korean leader] Kim Jong Un said in his New Year speech that North Korea will finalize the process of developing an ICBM, so South Korea knows security cooperation with Japan and the United States is pretty important," said former defense official Narushige Michishita, now a professor at the National Graduate Institute for Policy Studies.
"But if they are to upgrade cooperation...the political problem might affect a decision to go ahead, especially on the Korean side," he said, citing efforts to integrate U.S.-Japan and U.S.-South Korea missile defense systems as an example.
A senior Self-Defence Force officer said that strained ties with South Korea could affect security arrangements with Japan.
"For example, we may not get information quickly if North Korea launches a missile," he said. "Given the distance from Japan, it's hard for the Self-Defence Force to monitor, so Japan relies on South Korean or American military information. That might be affected."
Also, negotiations could stall over evacuating Japanese citizens by Self-Defence Force planes in case of an emergency on the Korean peninsula, he said.
Japan on Friday said it was temporarily recalling its ambassador to South Korea over a statue near the Japanese consulate in Busan city commemorating Korean comfort women. Japan also suspended talks on a new currency swap arrangement.
Tokyo says the statue, put in place late last year, and another near the Japanese embassy in Seoul, violate a December 2015 agreement stating the issue—which has long plagued ties—would be "irreversibly resolved" if all conditions were met.
"If the Japan-South Korea agreement breaks down, this would be a problem with serious mutual spill-over effects," Masahiko Shibayama, an adviser to Prime Minister Shinzo Abe, told Reuters, noting the two countries were important security and economic partners.
Abe has apologized and a $1 billion yen fund to aid victims has been created. This week he repeated his call for Seoul to keep its end of the deal by removing the statues.
But South Korea's government has been seriously weakened by the impeachment last month of President Park Geun-hye over an influence-peddling scandal.
The tough stance by Abe, who before taking office had questioned a landmark 1993 Japanese apology over the issue, is due partly to criticism from his conservative supporters of the 2015 agreement, several experts said.
"The present leadership in Japan is beholden to a rather strong nationalist movement," said Andrew Horvat, visiting professor at Josai International University.
Still, Tokyo's steps fell short of the harsher action of withdrawing the ambassador and on Tuesday, South Korean Acting President Hwang Kyo Ahn called for restraint.
"The tension over the comfort woman statue can only be temporary especially when North Korea is escalating its threats," said Jeon Kyong-mann, an analyst at the Institute for Korean Integration of Society in Seoul.