With China Threat Growing, Japan Launches Marine Unit for the First Time Since World War II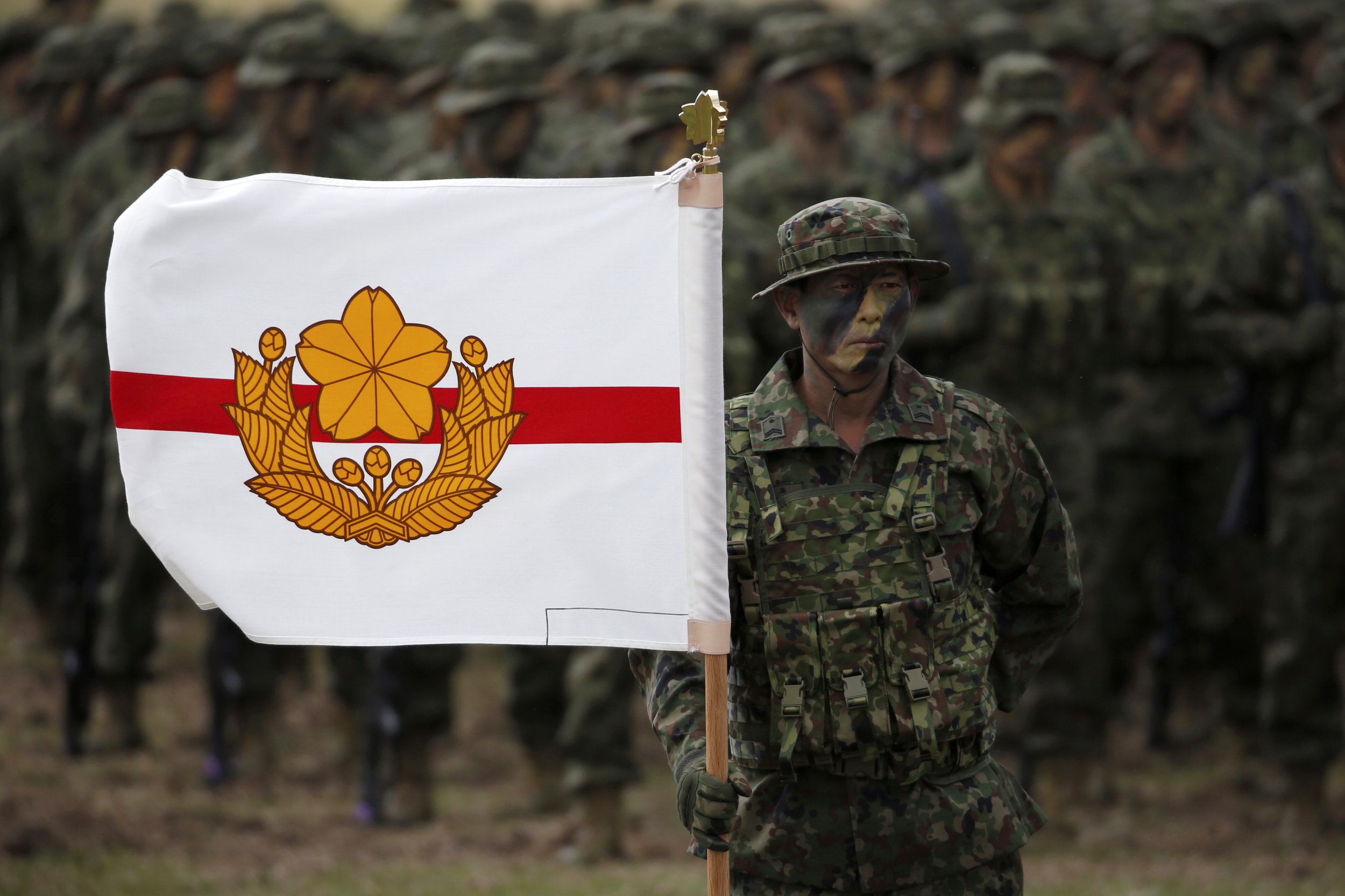 For the first time since World War II, Japan has activated a Marine unit, a force that could one day protect the country from a possible threat from China.
On Saturday, around 1,500 members of the newly formed Amphibious Rapid Deployment Brigade took part in a ceremony on the Japanese island of Kyushu, Reuters reported. In the exercise, the members pretended to recapture an island from invaders.
After World War II, the Japanese constitution declared that the country would not have the right to wage war. But Prime Minister Shinzo Abe has sought to increase the country's military presence, and the new marine brigade is part of a growing force that could one day face off with China, whose military capabilities are also said to be increasing. The Japanese unit includes helicopter carriers and other ships, and assault vehicles, according to Reuters.
"If Japan put its mind to it, within a year or year and a half it could have a reasonable capability," Grant Newsham, a research fellow at the Japan Forum for Strategic Studies who once helped train the Japanese brigade, told Reuters about the unit. He added that it still needs a headquarters and better ships.
The United States, which has had a collective defense arrangement with Japan since 1951, aided in the formation of the unit. In 2016, around 300 members of the Japanese military visited U.S. Marine Corps Base Camp Pendleton in California to train alongside American marines, the U.S. Naval Institute reported at the time.