Japan Minister Complains about Font Size on Letter Accusing Official of Sexual Harassment
Japan's Finance Minister Taro Aso appeared unfazed by sexual harassment allegations that forced one of the ministry's top officials to resign.
Japanese broadcaster TV Asahi sent a formal complaint to the ministry on Thursday, alleging that one of its reporters was harassed by Administrative Vice Finance Minister Junichi Fukuda. The complaint called for an investigation.
Aso said the ministry would start an investigation into the complaint which, according to him, was difficult to read.
"As the complaint was only a single sheet of paper, my only thought was that it would have been easier to read if they had used a bigger font," Aso said, according to Bloomberg.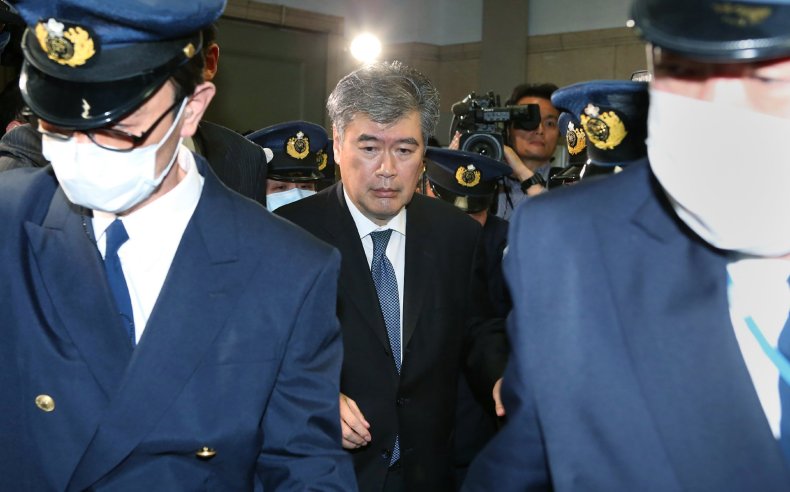 The sexual harassment allegations were first made public on the weekly magazine Shukan Shincho, sparking what some observers have described as a turning point for #MeToo in Japan, referring to the movement sparking a worldwide moment of reckoning about sexual harassment and assault.
The magazine report did not identify the reporter or her employer. During a Thursday press conference, TV Asahi said that the allegations were made by one of their journalists, who contacted the magazine about her experience after she was told it would be "difficult" for the network to report on the accusations. The channel's news bureau chief Hiroshi Shinozuka apologized to the reporter for not responding to her complaints properly, the Asahi Shimbun reported.
The harassment allegedly occurred over a year and a half, in which the reporter frequently met with the minister as part of her job. At a dinner on April 4, she began recording the conversation "to protect herself" after Fukuda allegedly began once again making sexual advances. In the recordings, a man's voice can be heard asking "Can I touch your breasts?" among other inappropriate propositions, as the weekly magazine reported.
Fukida, who resigned on Wednesday saying he wanted to clear his name, denied having had such conversations when Japanese reporters asked him for a comment on the recordings on Thursday.
Seiko Noda, Japan's minister of internal affairs and gender equality, said the government will hold hearings for female media workers to discuss sexual harassment. "Some people say that it is difficult for female journalists to be protected from sexual harassment," she said on Friday, quoted in the Asahi Shimbun. "This problem is not a thing unique only to TV Asahi. We will listen seriously to real voices, which will lead to policy making."
Japan Minister Complains about Font Size on Letter Accusing Official of Sexual Harassment | World