Japanese Farmers Armed with Air Guns to Fend Off Invasion of Snow Monkeys
A Japanese farming village has formed a volunteer "monkey militia" to fend of an invasion of vegetable-stealing primates.
According to The Asahi Shimbun, about 20 farmers and construction workers in Kiso, located in Nagano Prefecture, received instructions on shooting air guns the town purchased to deal with crop-raiding macaques.
"It's encouraging that people in the community have banded together for a common cause," local cabbage farmer Shinji Nakata told the paper.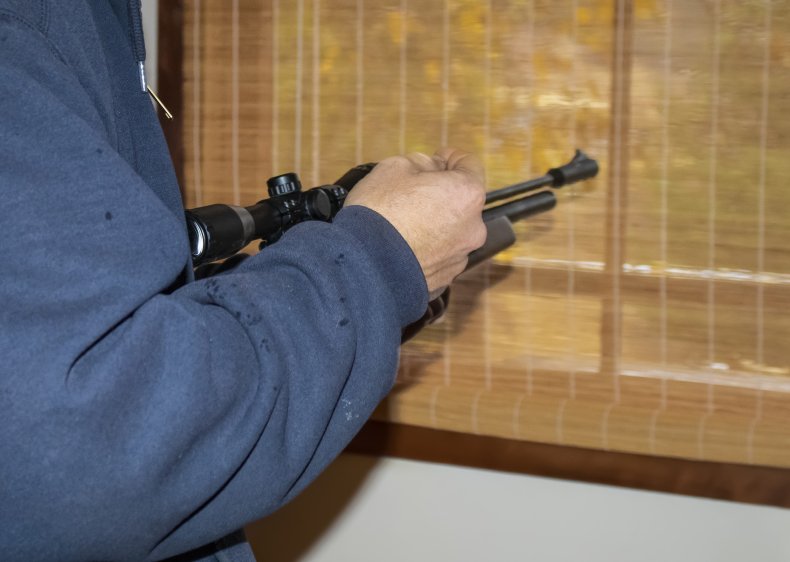 Located in the Kaida Highlands at the base of Mount Ontake, Kiso is popular with farmers due to its high altitude and moderate summer temperatures. Grain and sweet corn are staple crops—both of which are very attractive to the macaques.
Previously, famers would borrow heavy air rifles from town officials to chase the monkeys away from the fields, but they complained it took too long to get them and come back. After some deliberation, the local government came up with the idea of a arming a militia that would be organized via cell phones.
Now when a macaque is spotted in the village, a group alert is sent out on the messaging app Line. Any nearby gun-toting farmers can then move onto the scene and attempt to chase it away.
Volunteers are instructed to not fire directly at the monkeys, but rather shoot into the sky to frighten them off.
The town spent about $79,760 on air guns and biodegradable pellets for the militia. After they underwent instruction using the weapons effectively, the men were given hats and a certificate from the mayor of Kiso authorizing them to use the guns to fire warning shots at macaques.
"We don't know how well [the measures] will work, but it's important for the community to do its best," Kaida branch chief Kimito Urashima told the Asahi.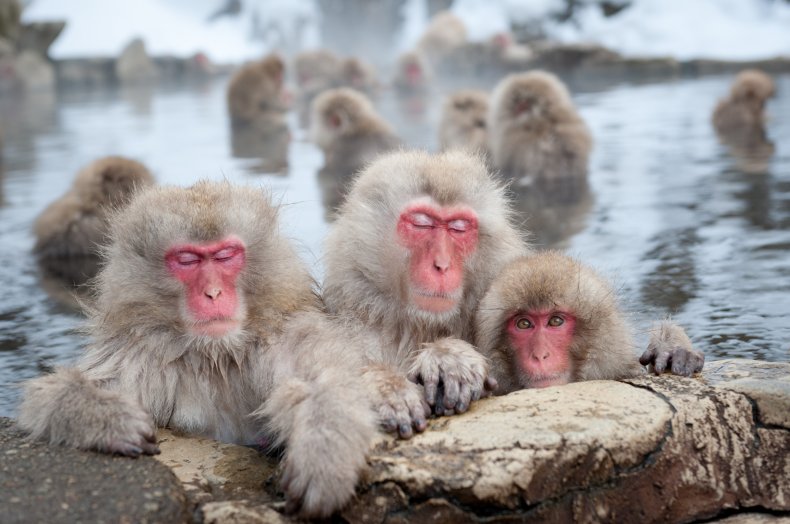 Macaques, popularly known as snow monkeys, are the only primates native to Japan. They're also unique among monkeys in that they can flourish in colder climates. They have been legally protected from hunting by the Japanese government since 1947.
The monkeys have adapted well to human encroachment. Quick learners, they're also bold enough to snatch food from shopping bags and baskets, according to Japan Times. They have even been seen entering cars and stores to steal food.
According to researchers, macaques are responsible for the most wild-animal damage in Japan because they prefer more expensive foodstuffs like orchard fruits.
Snow monkeys only can be killed with a special "nuisance animal" permit from the government, but many Japanese are loathe to do so because they look so human.