Japan is Suspicious about Kim Jong Un's Health After 'Strange' Activity
Japan's defense minister said that his government believes increased hostility from North Korea could be a move by its regime to divert attention away from the poor health of leader Kim Jong Un and the increased spread of the coronavirus throughout the secretive country.
Speaking at an English-language briefing at the Japanese Foreign Correspondents Club in Tokyo, Taro Kono was asked about the actions of Japan's neighbor amid rising tensions on the Korean peninsula.
Kim's regime has ramped up its rhetoric against its southern neighbor, earlier this month cutting off communication lines with Seoul, which it described as "the enemy", the BBC reported. Last week, North Korea demolished an inter-Korean liaison office in Kaesong and this week, called off proposed "military action" against South Korea.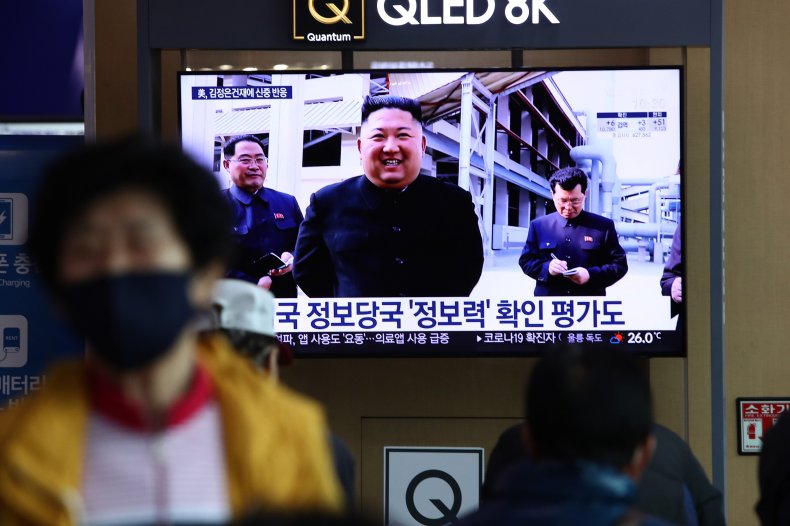 When asked about Pyongyang's latest belligerence, Kono told journalists: "We are trying to find out what is going on in North Korea. Recent movement is quite strange."
"We suspect, number one, that COVID-19 is spreading around North Korea as well, and Kim Jong Un is trying not to (get) infected by COVID-19 so sometimes he doesn't come (out) in public.
"Number two, we have some suspicion about his health. Thirdly, the harvest last year in North Korea was... bad actually. The economy in North Korea is not doing well, so Kim Jung Un or his regime need some scapegoat so that people would look outside of North Korea."
"It could be possible that is why they are so harsh right now. So we are trying to gather information and analyse it and see what's really going on in North Korea.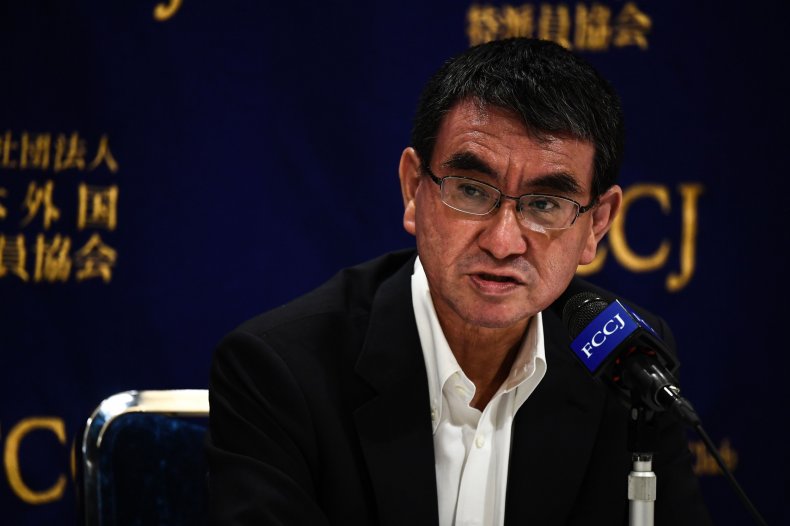 "We have been talking to the United States and other countries, we are exchanging information about that," he added.
There had been speculation about Kim's health after he did not appear at celebrations marking Day of the Sun, dedicated to his late ruling grandfather Kim Il Sung, on April 15. An anonymous source told the South Korea-based media outlet Daily NK, he was in ill health after undergoing heart surgery on April 12.
He reportedly reappeared after three weeks attending a fertilizer plant opening. Earlier this month, he resurfaced after an absence of two weeks to chair a meeting of the Korean Workers' Party.
Answering a follow-up question, Kono said that it was public information that the coronavirus was spreading inside North Korea and that "we just need to estimate how widely it is spreading."
Kono, who has also served as foreign minister in prime minister Shinzo Abe's government, said that Tokyo would examine whether any threat of military action by Pyongyang was simply to divert the North Korean people's attention "away from Kim Jong Un's health, or the bad harvest or the bad economy."
"I don't have a clear answer to that but I personally believe that there are some chances it could be one of those," he added.
Although he said he could not speak on intelligence issues, when pressed on speculation about Kim's health, he replied that reports varied between his being "healthy until he's dead" and that "it's somewhere in between right?"