Japan PM Abe: Threat to Japanese Captives 'Unacceptable'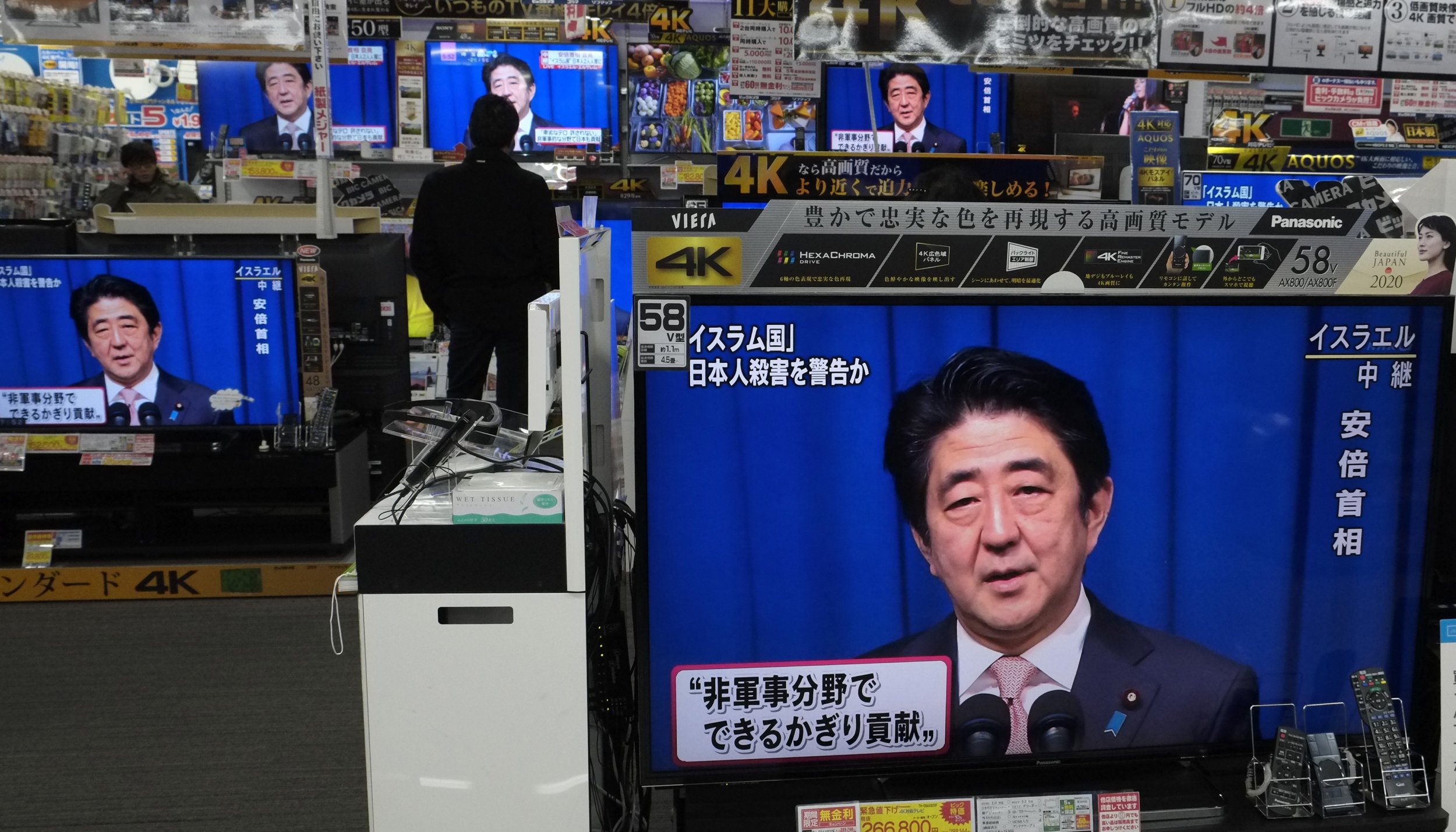 Japanese Prime Minister Shinzo Abe on Tuesday condemned as "unacceptable" the threat to the lives of two Japanese purportedly taken captive by Islamic State militants, and said the international community should not give in to terrorism.
Speaking at a news conference in Jerusalem during a tour of the Middle East, Abe added that Japan would do its utmost to secure the captives' safe release.
The Islamic State group, which holds territory in Iraq and Syria, issued a video online purporting to show two Japanese captives and demanding $200 million from the Japanese government to save their lives.
"The international community needs to respond firmly and cooperate without caving into terrorism," Abe said.
Asked whether Japan would pay ransom to secure the two captives' release, Abe replied: "With regard to this case, we attach the utmost priority to saving lives, and gathering information with the help of other countries. We'll make utmost efforts to save the lives (of the captives) from now on."
Abe on Saturday had pledged $200 million in non-military aid for countries contending with Islamic State.
Abe told the Jerusalem news conference that Japan would go ahead with the aid, which he said was humanitarian in nature.
"Japan will make as much contribution as possible in non-military areas, including provision of support for refugees from Iraq and Syria," he said.
"The $200 million aid Japan has unveiled was humanitarian aid aimed at providing food and medical services in order to save those people in the region who have lost their homes and become refugees. I believe that this is the aid that is most needed by refugees," he added.
Abe, who took office two years ago pledging to boost Japan's role on the global stage, also repeated his promise that Japan would contribute to non-military areas of the Middle East and seek to play a role in bringing peace to the region.