Japan's Population Fell by Nearly 1 Million People in Five Years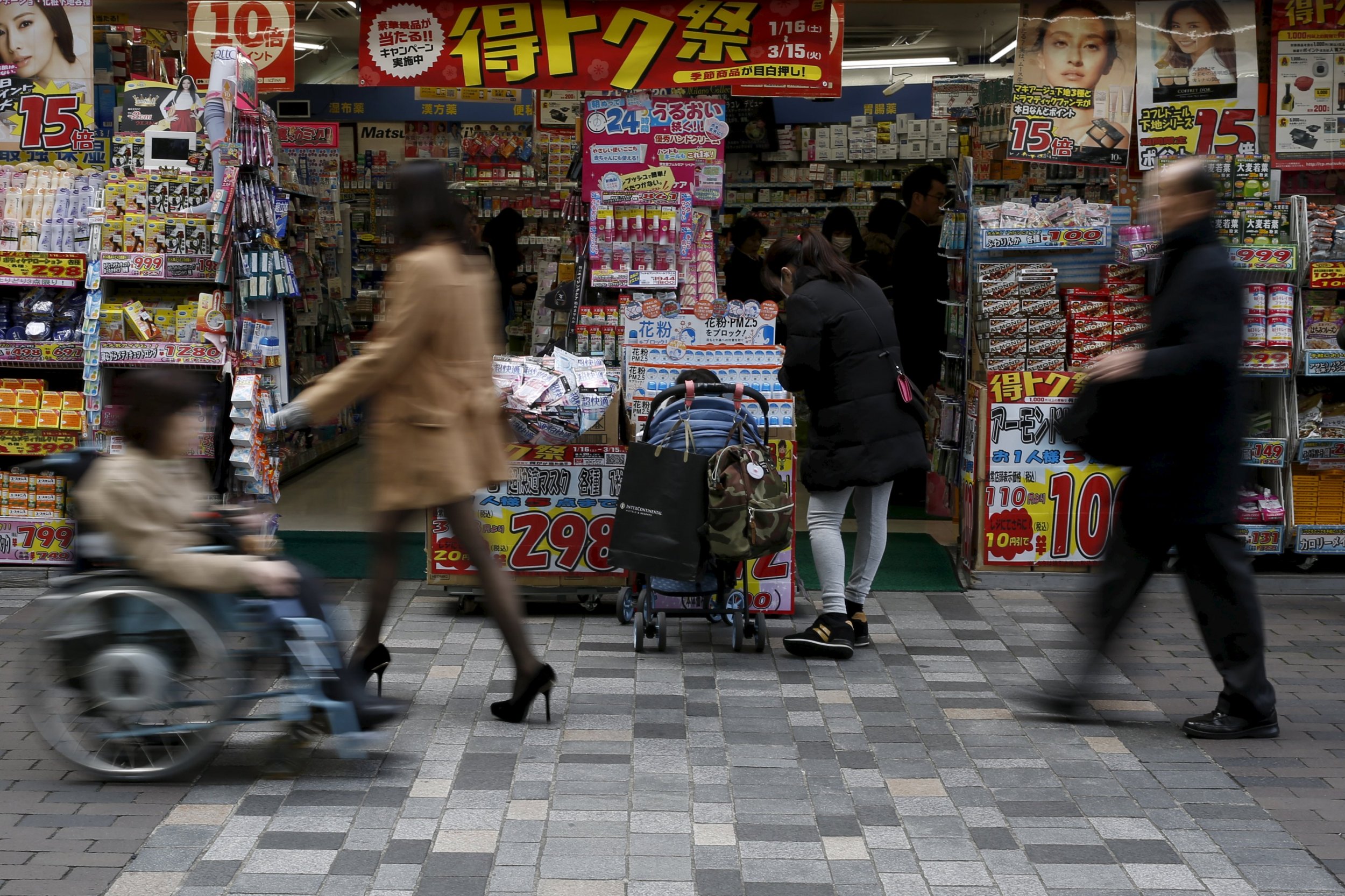 Japan's population has fallen by nearly 1 million people in the past five years, the first registered decline in the country's populace since 1920.
New census figures issued on Friday show that Japan's population stood at 127.1 million on October 1, 2015, a 0.7 percent decline from 2010. The population dropped by 947,305 people in five years, according to a preliminary report from the Internal Affairs Ministry. The decline is attributed in part to the country's aging population and comes despite an increase in the number of non-Japanese residents living in the country.
Just eight prefectures in Japan saw population increases between 2010 and 2015, including capital city Tokyo. The remaining 39 prefectures all saw declines, including Fukushima, Iwate and Miyagi, which were all badly affected by the earthquake and tsunami that hit Japan in 2011. With a drop of 115,000, Fukushima experienced the largest population decrease. Among those 39 prefectures, 33 saw "accelerated rates of decline," Japan Today reported.
Japan's census is conducted every five years. The 2015 census suggested that the average Japanese family size is decreasing, with the average household falling to a record low of 2.38 people. The 2015 census showed that Japan's population has completely stopped growing, according to the BBC.
The government predicts that by 2060, around 40 percent of Japan's citizens will be aged 65 years or older.
A 2015 report from the United Nations on world population prospects said Japan is one of the largest low-fertility countries in the world, along with the U.S., Brazil, China, Russia and Vietnam. Japan was also listed as having the world's oldest population in 2015 and is predicted to have the oldest population in 2030.