7-Eleven to Stop Selling Porn Magazines Ahead of Rugby World Cup and 2020 Olympic Games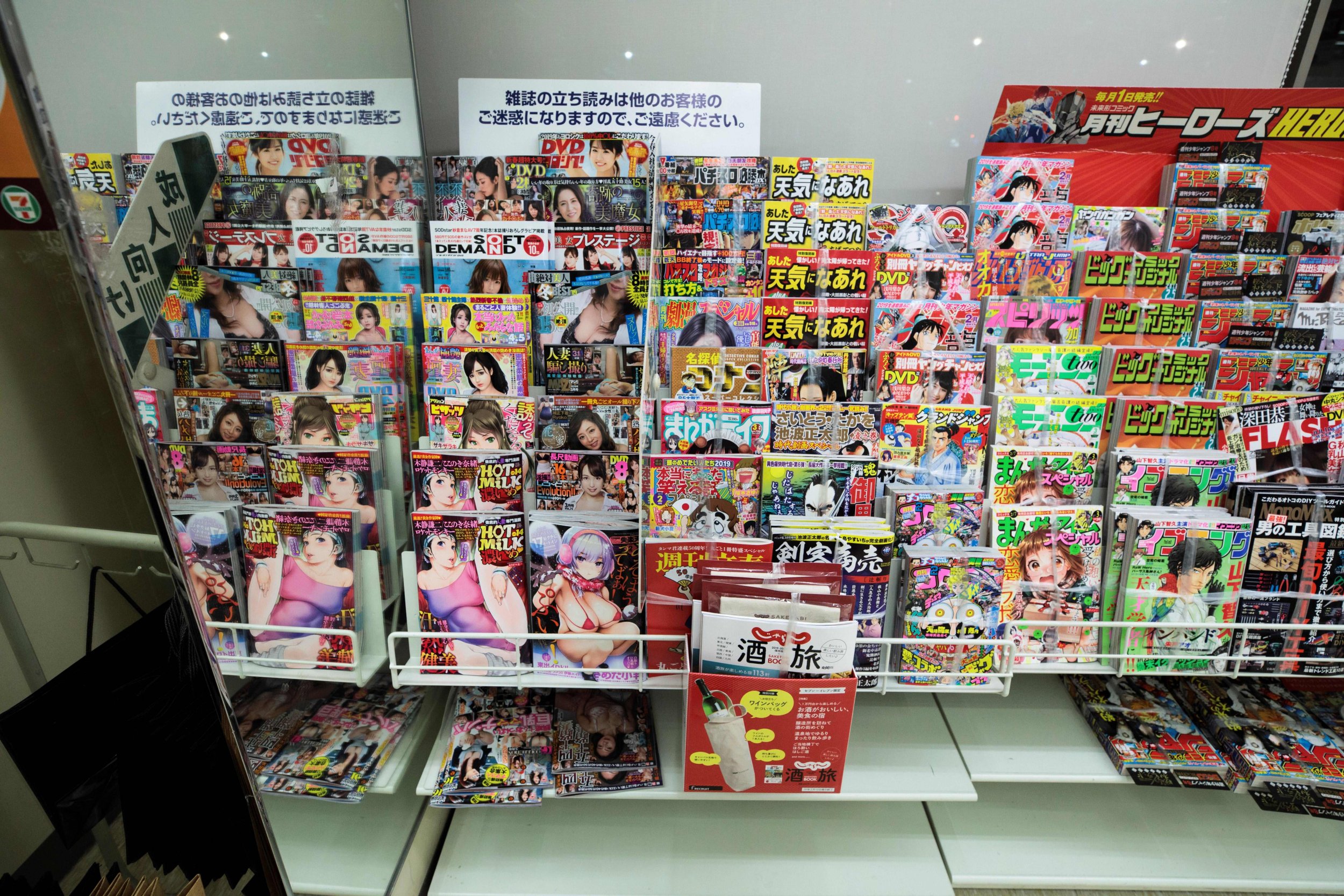 Pornographic magazines will be harder to come by in Japan, as the country has launched a bid to clean up its image ahead of major sporting events. Japan is set to stage the Rugby World Cup in September this year, and Tokyo will then host the 2020 Olympic Games.
Two of the country's biggest convenience store chains have vowed to stop selling adult magazines. 7-Eleven Japan Co. and Lawson Inc. announced the move on Tuesday, indicating they would stop selling pornographic publications at their stores nationwide by the end of August.
Read more: Tom Brady and the Patriots made history in the AFC Championship Game
"In the past, 7-Eleven was mostly used by male customers to buy beverages and fast food, and our product assortment was designed accordingly," the company said in a statement, as reported by Reuters. "However, as the role and usage of 7-Eleven stores has changed in recent years, 7-Eleven became an important shopping destination for families, children and elder people as well."
7-Eleven added that pornographic material accounted for less than 1 percent of its total sales and that the decision to halt sales had been taken in order "to create a proper shopping environment" for all of its customers. "We also considered the increasing number of foreign customers during the upcoming Rugby World Cup and the Olympics," the firm said.
The two companies have approximately 34,000 stores across Japan and their decision to ban sales of adult magazines comes after Ministop adopted a similar policy in 2017, while FamilyMart Co. stopped sales of pornographic material at 2,000 of its 16,000 stores.
Adult magazines are available in Japan's conveniences stores and are normally separated from other magazines simply by a plastic panel that indicates the material can be only purchased by customers aged 20 or over.
While magazines do not normally include full nudity on the covers, they are displayed in plain sight, as opposed to other countries, where similar publications are placed on the top shelf of the magazine section or as far away from public eyes as possible.
According to The Daily Telegraph, data compiled by the Tokyo Bureau of Citizens and Cultural Affairs two decades ago showed that over 92 percent of convenience stores in the city sold adult magazines. The move by 7-Eleven and Lawson comes as Japan readies itself to welcome two of the biggest sporting events in the world.
Based on viewership figures, the Olympics remain the most followed event in the world. The last three editions of the Olympic Games drew in an average of 3.4 billion viewers, according to figures provided by the International Olympic Committee.
Meanwhile, according to World Rugby data, the 2015 Rugby World Cup was the most-watched rugby event in history, drawing in a total audience of just over 1 billion, including highlights, repeat and digital viewing.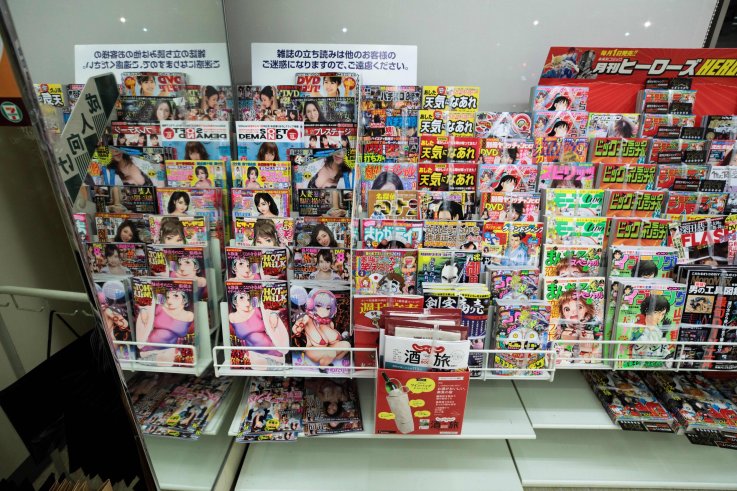 7-Eleven to Stop Selling Porn Magazines Ahead of Rugby World Cup and 2020 Olympic Games | Sports