Japan Prepares for North Korea, Holding First Missile Evacuation Drills in Tokyo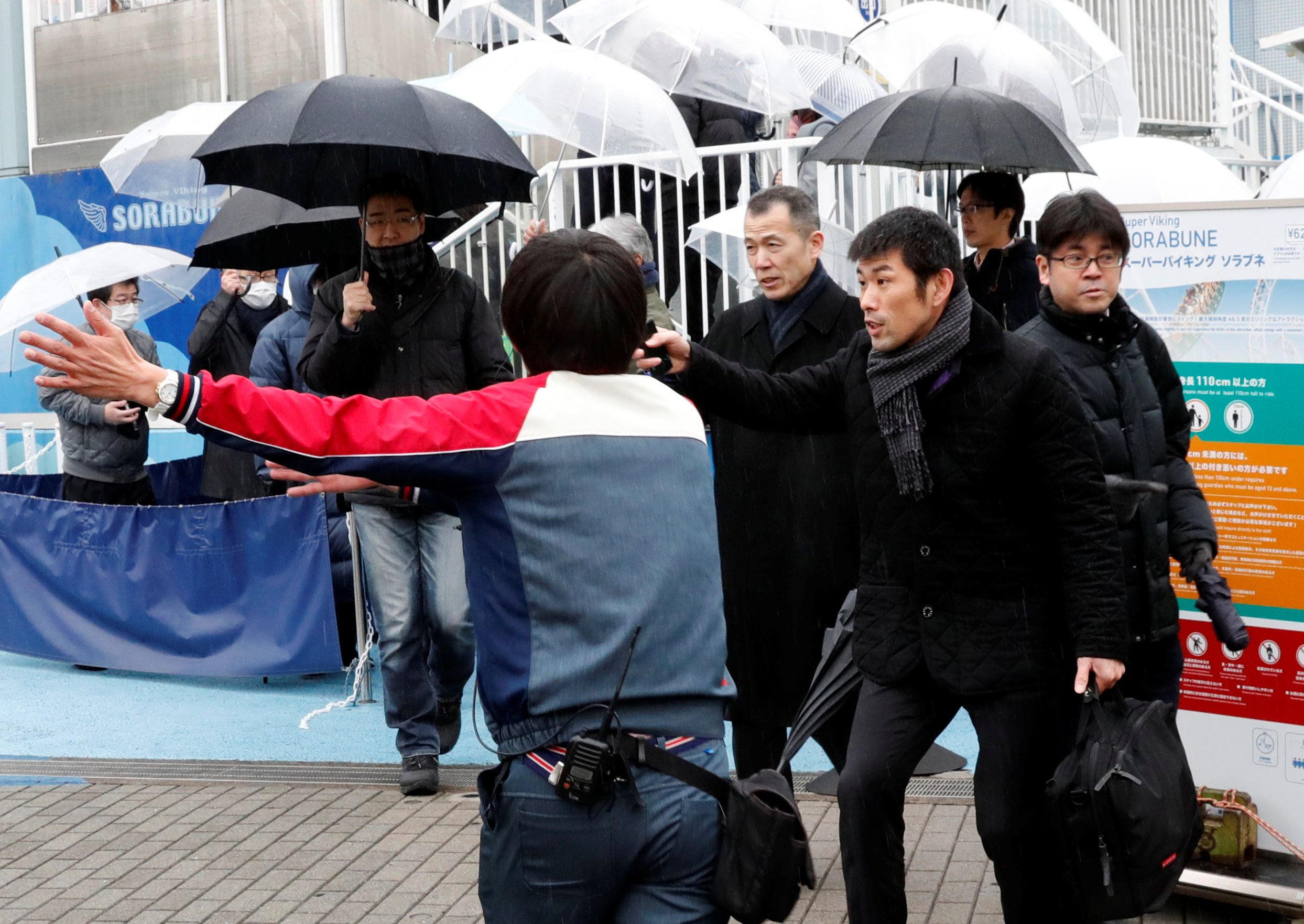 Tokyo became the latest Japanese city to hold missile evacuation drills on Monday, in preparation for a possible attack from North Korea.
The exercise, which took place in subway stations and an amusement park in the city center, involved around 350 people, according to Japanese news agency Kyodo. Just a few days after the Japanese public broadcaster NHK issued a missile alert by mistake—correcting the error within the next few minutes—the drill volunteers practiced evacuating to subway stations and underground shelters after receiving a "J-alert" from the government emergency system. Some volunteers were instructed to duck and cover their heads with their hands as an imaginary missile flew overhead.
According to government official Hiroyuku Suenaga, if North Korea did fire a missile targeting Japan, people would have only five minutes, from when the alert was sent to when the missile would strike, to find shelter.
"A missile from North Korea would arrive in less than 10 minutes and the first alert would come about three minutes after launch, which gives us only around five minutes to find shelter," Suenaga told volunteers after the Tokyo exercise, quoted in Reuters.
"There's only five minutes, and there won't be specific instructions compared to when there's an earthquake or heavy rain, so we hope everyone can make the right decisions in that situation," he continued, Kyodo reported.
North Korea has repeatedly fired missiles in Japan's direction, landing either in the sea between the two countries or in the Pacific after flying over the northern Japanese island of Hokkaido, an action that, according to experts, shows Pyongyang wants to avoid hitting Japanese territory, as it would likely prompt a military response from Japan and its allies.
A group of protesters opposed the training, saying it was fearmongering from the authorities. "We can't protect ourselves [from a missile blast] by holding our heads with our arms, like today's evacuation. Therefore, I think it is more important to strengthen ties with the counterpart [North Korea]," one protester told Reuters.
North Korea last test-fired a missile on November 29 and has since restarted talks with South Korea, but Japanese Prime Minister Shinzo Abe appeared unimpressed by the latest developments, supporting the need for Japan to bolster its anti-missile defenses amid "the most severe security environment in the postwar era," as he described it in his speech to parliament on Monday, quoted in the Nikkei Asian Review.