Japan Recalls South Korea Envoy Over WWII Sex Slave Statue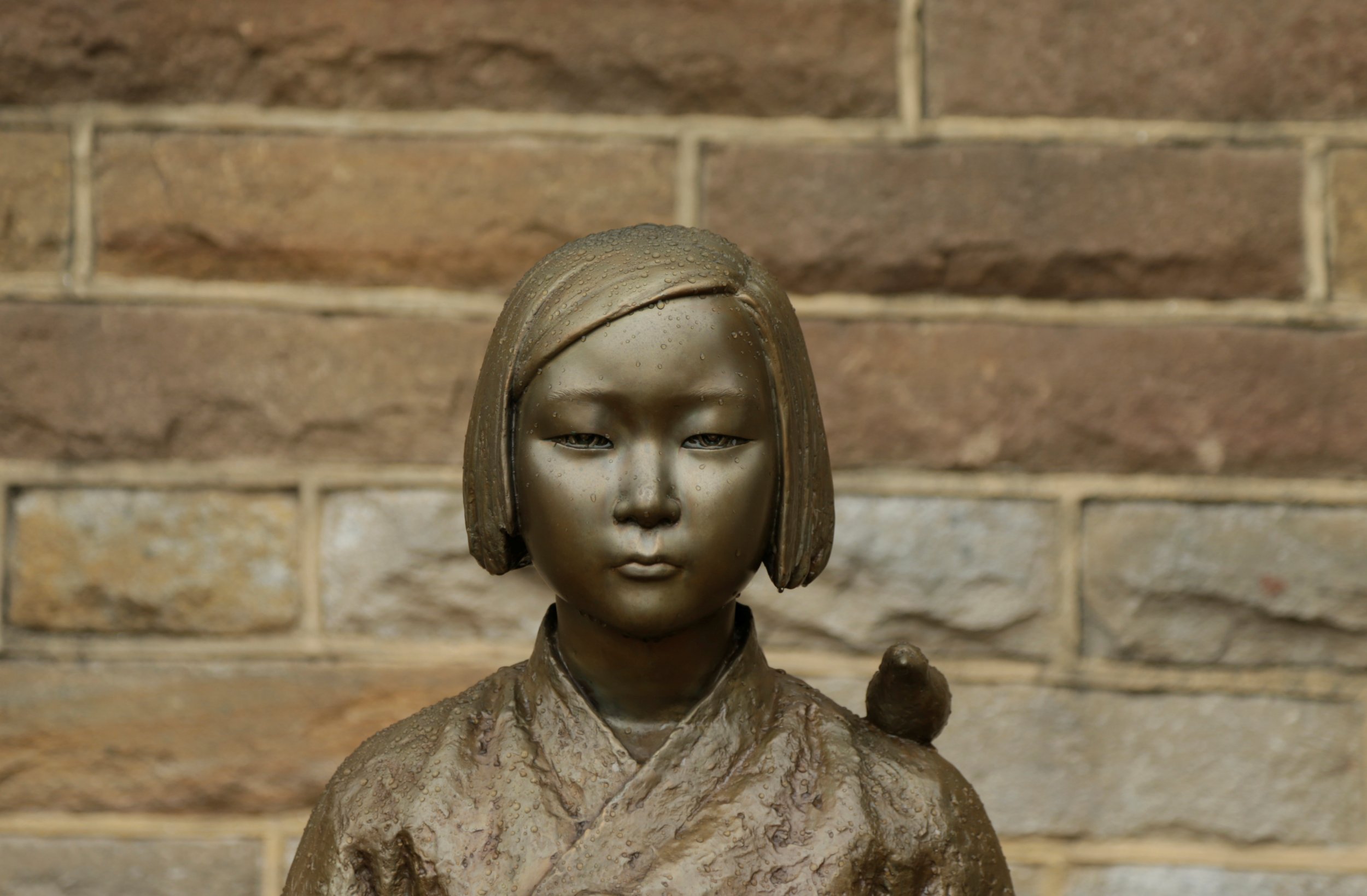 A row between Japan and South Korea has erupted over a statue dedicated to wartime sex slaves, prompting Tokyo to withdraw its ambassador.
The statue, representing one of the South Korean women kept as sex slaves by the Japanese military in World War II, was installed by activists in the South Korean city of Busan on December 28, 2016, in protest at a deal struck between Tokyo and Seoul the previous year. After Japan had offered an apology for condoning the taking of so-called "comfort women," it promised to give 1 billion yen ($8.6m) to a Korean women's fund.
But Korean activists criticized the deal, claiming that victims were not involved in consultations, the compensation did not directly fund the victims, and did not amount to Japan taking legal responsibility.
Busan police originally removed the 5-foot-tall bronze statue, which depicts a sitting, barefoot woman. But after calls from angry citizens, local authorities later allowed it to be reinstated, the Korean Herald reported.
Japan took offense at the statue, having long condemned similar monuments in South Korea, including a statue erected in front of the Japanese embassy in Seoul in 2011.
Tokyo temporarily recalled its envoy to its neighbor on Friday, the BBC reported, claiming the new statue violates the deal between the two countries, which agreed that Japan's reparations would "finally and irreversibly" resolve the issue.
Japan's Prime Minister Shinzo Abe said in a statement Friday that South Korea and Japan should both carry out their agreement of 2015.
Japanese Chief Cabinet Secretary Yoshihide Suga stated that South Korea's lack of "appropriate" response to the protests was behind Tokyo's decision to withdraw its Busan consul-general and South Korean ambassador, as well as suspending a currency swap and postponing high-level economic talks.
"We have repeatedly asked South Korea to handle the resolution of this issue appropriately, but the situation has not improved, so we have taken this action," he said.