Convenience Store Worker Reportedly Kept Robbing Shops on His First Day on the Job
A Japanese man has been charged with stealing nearly $95,000 from a series of convenience stores by getting hired and robbing them blind during his first day on the job.
On Tuesday, police in Oita Prefecture revealed they arrested an unnamed 36-year-old from Shiga suspected of stealing approximately 10 million yen ($94,150) from convenience stores in 16 of Japan's 47 prefectures.
Between August 2017 and October 2018, the alleged embezzler would reportedly get hired as a part-time employee, take whatever cash he could get from the register, safe and customers on his first day, and leave, never to return.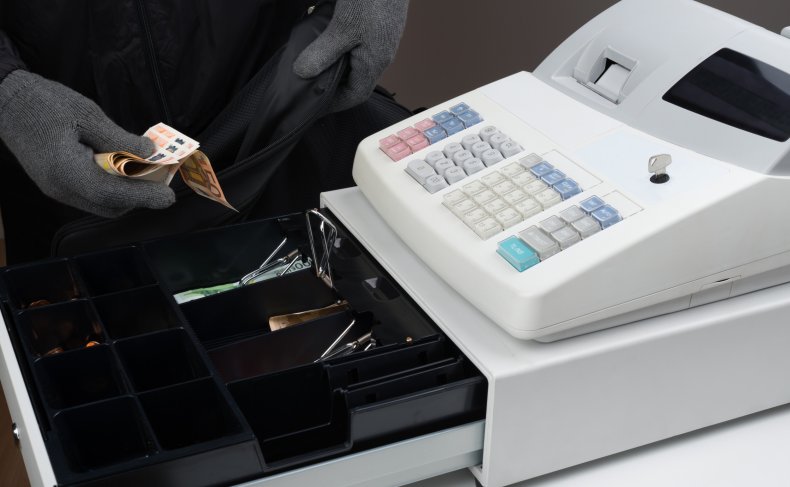 Authorities believe he pulled the operation off at least 30 times. During one shift, he was reportedly able to steal 1,270,000 yen (nearly $12,000).
The serial pilferer was eventually caught after police reached out to convenience store managers last spring with details about the suspect and his methods and appearance.
At about 3 o'clock on October 30 police in Oita were contacted by someone at a convenience store in Oita City. The person told police: "Someone who looks like the man you're looking for came for an interview. I will hire him so he'll come in today but please come to check if it is him." The plan succeeded and police arrested the suspect.
Out of the 30 total times the man is suspected of having stolen from convenience stores, charges had already been pressed for 26 of these by the time news broke on Tuesday.
The man has explained his actions by saying "I wanted money for living expenses and for having fun."
The suspect is described as "unemployed" in reports suggesting that he had no other form of stable income other than stealing from convenience stores. He also had no known address and is believed to have been living in hotels across Japan, relocating frequently.
Reports say that the suspect would regularly lie about his name, age, address, and work history during his job interviews. Despite that, he appears to have been hired without any problems on at least the 30 occasions on which he is believed to have stolen money from his employers. The suspect's ability to do this is largely due to the significant labor shortage convenience stores in Japan are currently experiencing.
Convenience stores are common in Japan, reports Japan KYO, and a dwindling workforce has made finding suitable employees difficult.
In August 2018, a cashier at a FamilyMart in Shinjuku, Tokyo, was threatened by a man brandishing a pair of nose-hair trimmers. The employee ran off rather than face the trimmers, but a police officer happened upon the incident before the assailant could leave.
A month later, a man was charged with attempted robbery in Ogori, Fukuoka, after politely asking a convenience store manager for permission to rob them. "I've come with the intent to intimidate you and rob this store, may I ask you to please cooperate with me?" he asked, according to reports.
After the manager replied "I can't do that," the suspect simply walked out. He later turned himself in to police.