Japan Says South Korea's Revision of 'Comfort Women' Deal Could Make Relationship Between the Allies 'Unmanageable'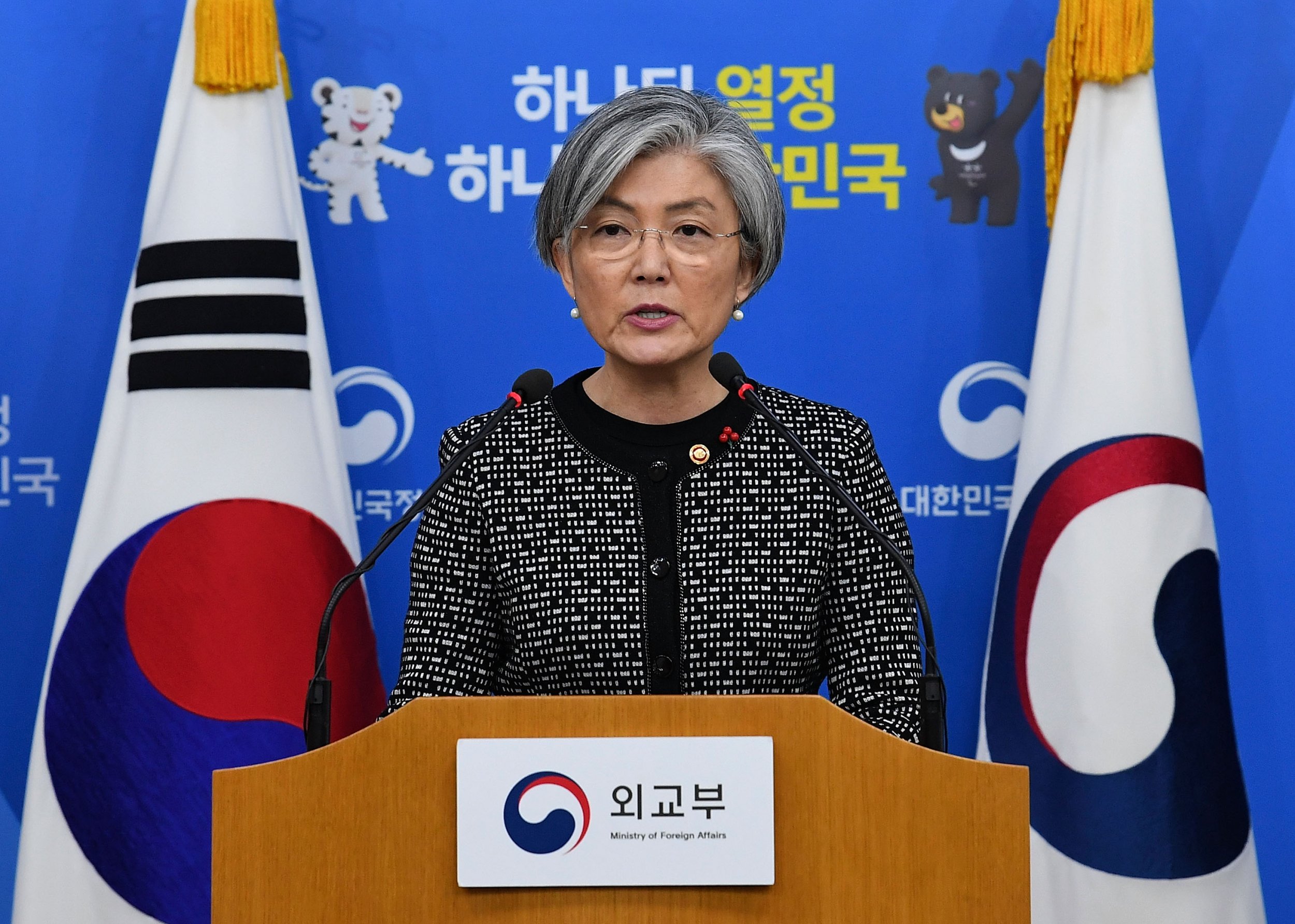 Japanese officials say its relationship with South Korea could soon become "unmanageable" after the country announced that a deal meant to resolve diplomatic tensions between the allies, over giving reparations to forced sex slaves, had failed the survivors.
The countries struck a deal in 2015 that said Japan would pay $8.8 million to the "comfort women," who were enslaved in brothels for Japanese soldiers in World War II.
South Korean officials said Wednesday that the agreement "failed to sufficiently reflect a victim-oriented approach" because negotiators had not sought to consult the women before signing off on the deal.
South Korean Foreign Minister Kang Kyung-wha apologized on Wednesday to the survivors for further "giving wounds of the heart to the victims, their families, civil society that support them and all other people."
Japan countered the statement saying that any revision would lead to tense relations between the allies.
"If (South Korea) tries to revise the agreement that is already being implemented, that would make Japan's ties with South Korea unmanageable and it would be unacceptable," Taro Kono, Japanese foreign minister, said in a statement.
After taking office this year, South Korean President Moon Jae-in asked for a review of the agreement. Officials now say input from the women is needed.
Critics argue that the 2015 agreement needs to be revised in order to give true reparations to the women.
"The agreement was not reconciliation, but an agreement not to talk about it anymore," Andrew Horvat, a Josai International University visiting professor, told Reuters.
The wartime issue has led to mounting tensions between the countries over the years. Japan temporarily removed its ambassador to South Korea after activists erected a statue honoring the women outside of the Japanese consulate in South Korea.
A similar statue put up in San Francisco led Japanese officials to cut ties with the city in November. San Francisco had accepted a statue in September remembering the "comfort women," leading the mayor of Osaka, Japan, to say that the "relationship of trust has completely been destroyed" between the sister cities."
Estimates suggest about 46 women who survived the wartime slavery are still alive in South Korea. About 200,000 women were enslaved in the wartime conflict and many of them are aging or have already passed away.
South Korea passed a bill in November designating August 14 as a day to remember the women.