U.S. Marine Accused of Choking 19-year-old Woman in McDonald's Restaurant, Faces Attempted Murder Charge
A U.S. Marine who was arrested in May over claims he carried out a string of assaults while on a drunken rampage in the Japanese capital Tokyo, has now been accused of attempted murder for allegedly choking a woman in a McDonald's restaurant.
Lance Corporal Kahsai Tyree Hill, 21, was detained on 25 May on suspicion of punching a taxi driver in the face after not paying his $7 fare after arriving at his destination by the Washington Hotel in Shinjuku. He then allegedly assaulted half a dozen other people as he fled the scene.
A spokeswoman for Tokyo Metropolitan Police said Hill will also be charged with attempted murder in relation to the attack on the 19-year-old Japan Self-Defense Forces official at the fast food restaurant in Shibuya, Stars and Stripes reported.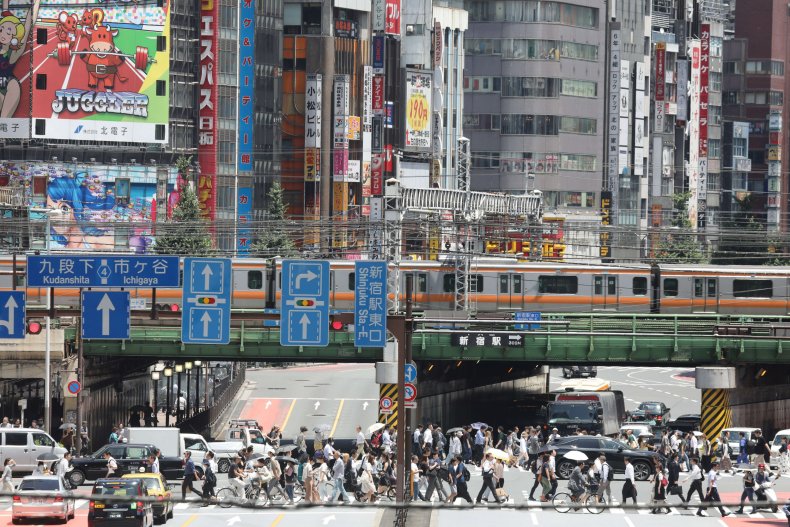 After the previous alleged assaults, Hill entered the restaurant at around 6.30 a.m. Witnesses said that the woman was waiting to get her meal when he grabbed her from behind and put pressure on her neck.
She fell to the floor after losing consciousness and fractured her cheekbone, Japan Today reported, citing the newspaper Sankei Shimbun. Hill has partially denied the attempted murder charge, and police said he had insisted that he did not intend to kill the woman.
Hill was in Japan to undergo training and had been staying at Camp Fuji Marine Corps in Shizuoka Prefecture. In May, the III Marine Expeditionary Force said it was aware of theft and assault allegations against Hill but has not commented yet on the murder charge, Stars and Stripes reported.
There are around 50,000 Americans serving in the military who are based in Japan. The bulk of U.S. forces in the country are based in Okinawa. There have been a number of incidents in which parts have fallen from U.S. military aircraft in the southern island prefecture.
Last month, U.S. Marines in Okinawa said a piece of rubber protective tape attached to the wing blade of a helicopter fell onto the ground of a junior high school, Kyodo news agency reported.