Japan Preparing for North Korea War With 'Hit-to-Kill' Missile Drills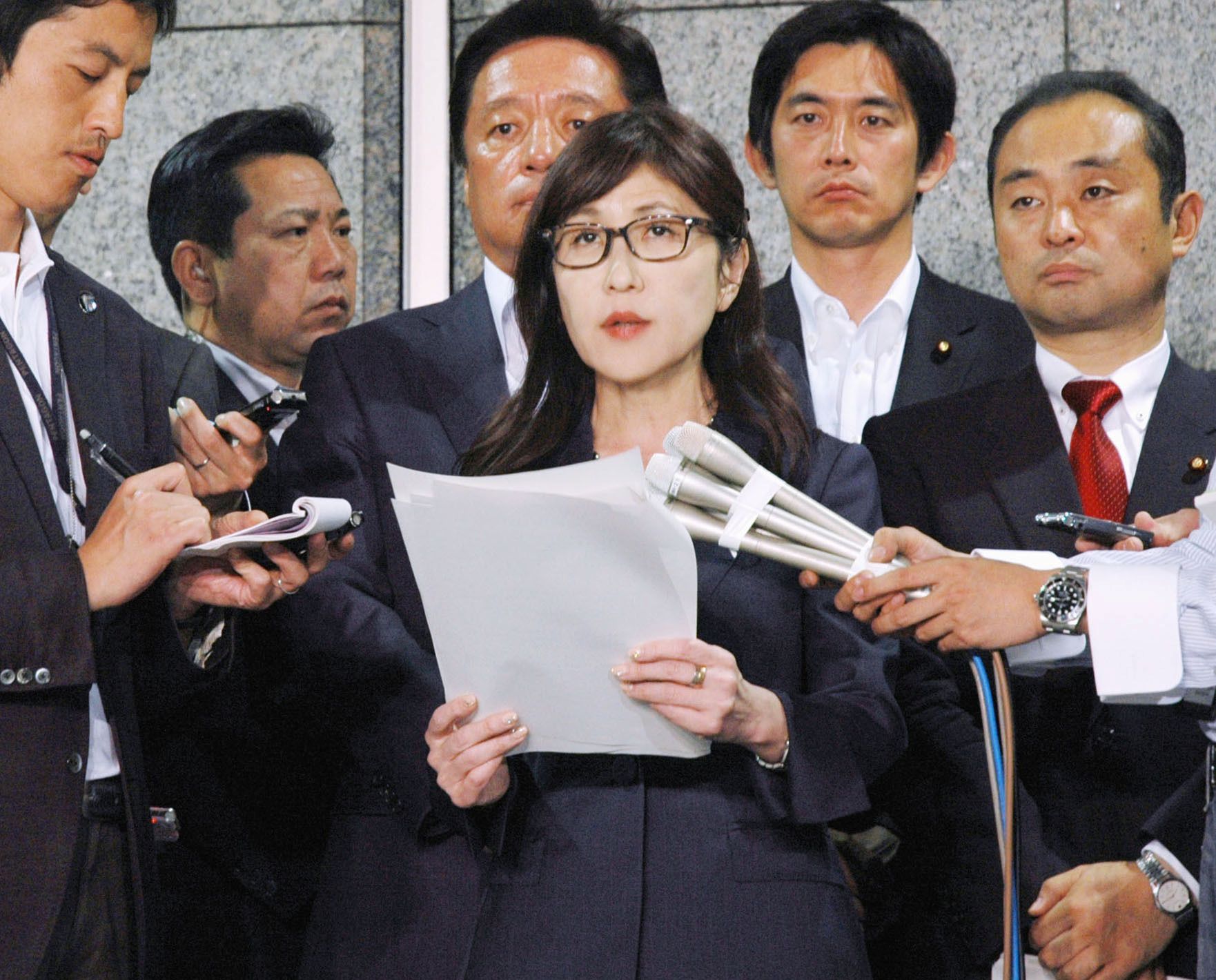 Japan's Air Self-Defense Force is scheduled to test its PAC3 missile interceptors on Thursday following a series of missile tests by North Korea.
The defense force will test the PAC3, which is designed to shoot down missiles, including any fired at Japan from North Korea, at four bases in Tokyo. PAC3 stands for Patriotic Advanced Capability, and is built by Lockheed Martin. The weapons manufacturer describes it as a "hit-to-kill" missile, and says it "defeats the entire threat: tactical ballistic missiles (TBMs), cruise missiles and aircraft."
The missiles are part of the U.S. made Patriot missile system and the launch crew helps to protect Tokyo's metropolitan airspace. The team that launch the system would have very little time to prepare in the event of an enemy strike, the airmen told Stars and Stripes. "I'm always on alert. Even when I go home I'm gathering information. I'm always ready," Chief Master Sgt. Yoichi Yokoyama, 45, one of four airmen crewing the PAC3 launcher said.
Japan is particularly concerned about the North Korean threat as Kim Jong Un's regime has launched several short and medium range missiles off the coast of Japan in 2017. In early June, Japanese defense minister Tomomi Inada spoke at the annual Asian Security Summit and called for "international pressure on North Korea" as it it continues to seek nuclear weapons and longer-range missiles.
In late May Prime Minister Shinzo Abe said he would take "concrete action" with the United States after North Korea fired a short-range ballistic missile that landed in Japanese waters. U.S. Pacific Command reported that the latest short-range missile flew for around 300 miles before landing in the Sea of Japan.
"We will never tolerate North Korea's continued provocations that ignore repeated warnings by the international community," Abe told reporters shortly after the test.
Under President Donald Trump the U.S. has dispensed with the policy of "strategic patience" followed by his predecessor Barack Obama, and has showed willing to back Japan and South Korea militarily.
In April the U.S. sent the Carl Vinson aircraft carrier to the Korean Peninsula and Japan joined the warships for drills later that month.
U.S. defense secretary James Mattis went into detail about the threat in the region in May, saying that war with North Korea would be a disaster. In a television interview with CBS, Mattis said: "The North Korean regime has hundreds of artillery cannons and rocket launchers within range of one of the most densely populated cities on Earth, which is the capital of South Korea."
He added: "This regime is a threat to the region, to Japan, to South Korea. In the event of war, they would bring danger to China and to Russia as well."