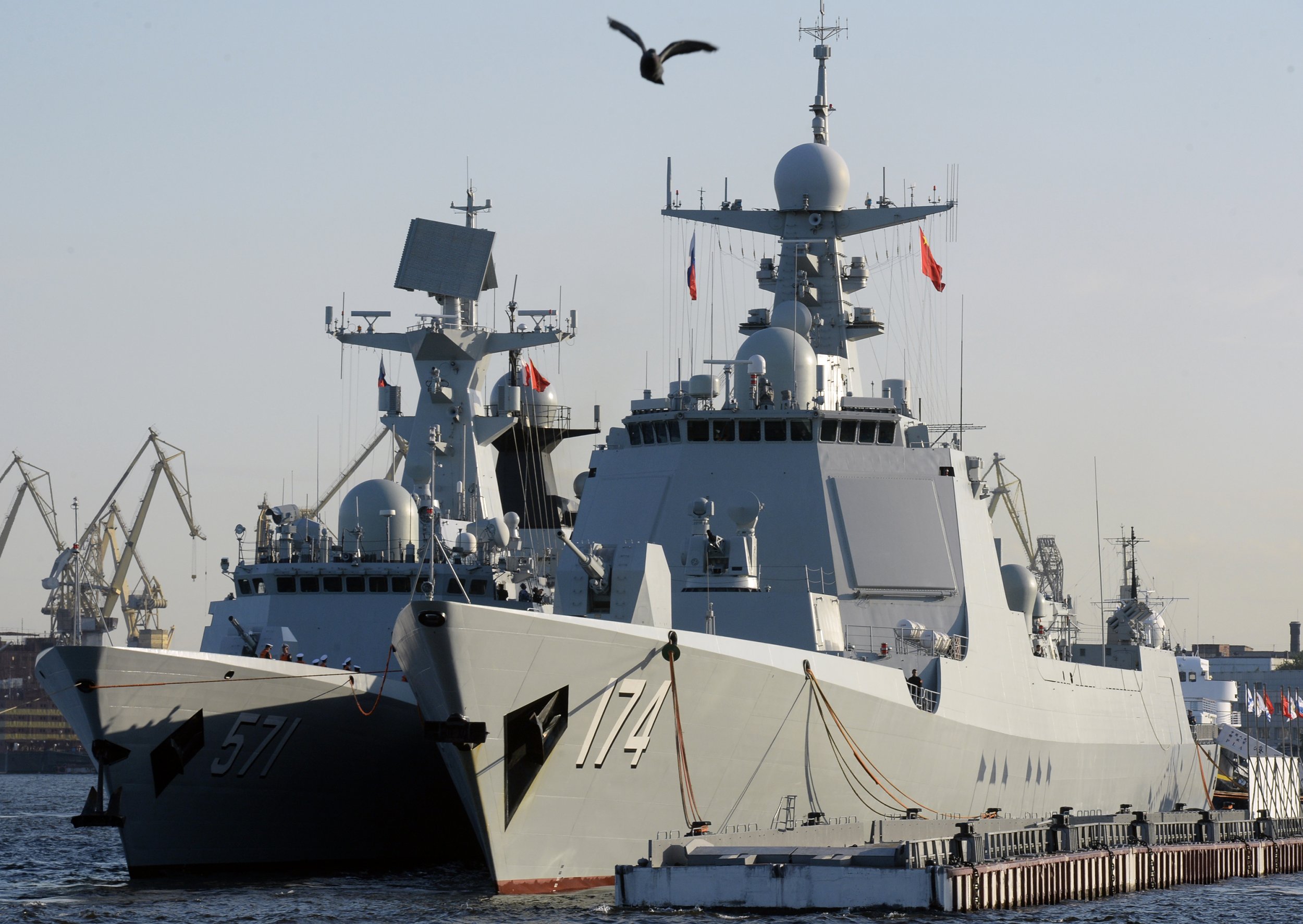 Japan has warned Beijing against taking any actions that will damage bilateral ties, after a Chinese military warship and a foreign submarine were seen near disputed islands in the East China Sea on Thursday.
The 4,000-ton Jiangkai-II class frigate was spotted at 11 a.m. sailing near the contested waters, known as the Senkaku in Japan and Diaoyu in China, according to the South China Morning Post. The Chinese ship did not enter Japanese territorial waters.
"We want to strongly urge China not to do anything to interfere with improving bilateral ties," Japan's Chief Cabinet Secretary Yoshihide Suga said in a news conference Thursday.
A foreign submarine was also detected in the same area on Wednesday as well as on Thursday, according to Japan's Defense Ministry. Both vessels had left the area by Thursday afternoon.
Japan and China have long been at loggerheads over the tiny, uninhabited islands in the East China Sea. Japan has control over the deserted Senkaku islands, but China disputes Japanese sovereignty and says that it also has claims to the islands it has named the Diaoyu (fishing) islands.
Kenji Kanasugi, director-general of the Japanese Foreign Ministry's Asian and Oceanian Affairs Bureau, met with Chinese ambassador Cheng Yonghua at the Foreign Ministry to express grave concern about the move, the ministry said in a statement.
The Chinese ambassador responded to the protest by reiterating China's stance on the islands, the statement added.
China routinely rejects Japanese criticism of such patrols, saying its ships have every right to operate in what China calls its territorial waters.
China's defense ministry said that a Chinese missile frigate had responded to two Japanese ships entering its claimed waters but that the ships had now left.
Beijing said it firmly opposed and was strongly dissatisfied with Japan's actions, which had "mixed up right and wrong," the statement said.
In a news conference on Thursday, Lu Kang, China's foreign ministry spokesperson, declared that the islands were a part of Beijing's territory and warned Japan to stop complicating the issue, reported NHK World.