Kimchi, jjigae, jatjuk, pork belly ssam, gimbap: the indie pop singer-songwriter Michelle Zauner, 32, can still vividly recall the many dishes her late Korean mother Chongmi made for her.
More than just maintaining cultural heritage, food in Zauner's household served as a sign of her mother's love. Especially during those times when she would fly back home to Eugene, Oregon, from college, Zauner would be greeted with a celebratory and lavish meal prepared by Chongmi.
"The thing that I always associate with her is her kalbi (Korean short ribs) recipe," the New York City-based Zauner recalls. "She would marinate kalbi a couple of days before I came home. And she would buy these two different types of kimchi: dongchimi, this white radish kimchi that's served with broth, sesame seed oil and gochugaru (red chili pepper), and then chonggak kimchi, which is another radish kimchi that's really tart. She would always be like, 'Wait to eat before you come home.' So I would be starving from the airport, and she would always lay it out for me. That's the taste I'll remember of my mom and how she showed me that she really cared and missed me when I came home."
Chongmi died on October 18, 2014 at 56 of pancreatic cancer. The grief from that loss was a theme on Zauner's first two albums—Psychopomp and Soft Sounds From Another Planet—under the moniker Japanese Breakfast She says the name came to her "one night browsing photographs of neat wooden trays set with perfectly grilled salmon fillets, miso, and white rice." Zauner revisits memories of her mother in a moving memoir Crying in H Mart (April, Knopf).and on her upcoming album Jubilee, scheduled for release in June. Crying in H Mart grew out of an essay Zauner wrote for The New Yorker in 2018 (H Mart is a Korean-American supermarket chain).
In the book, she retraces her upbringing as the daughter of a Korean homemaker and a white American businessman and touches on key moments of her life: childhood summer trips to Seoul where Chongmi's family lived; her introduction to indie rock as a teen; and finding healing after her mother's death by making traditional Korean dishes she learned via YouTube personality Maangchi's cooking videos. "I really liked the idea of kind of exploring more of the memories of mom before she got sick as a way to relive them," Zauner says, "and also to document the therapeutic process that I went through."
Zauner's relationship with her mother is the crux of the book. She recalls Chongmi as a stoic yet effervescent woman who, outside of her homemaking duties, took up drawing and painting. "I don't even think I knew how to appreciate that about her until years after she passed away," Zauner says. "She was very comfortable around people and drew you in right away. But she also had this ability to be very private in a way that was always confounding to me, because I'm very much not like that."
Food was the ultimate bonding experience between mother and daughter, as Zauner writes: "I could always feel the affection radiating from the lunches she makes and the meals she prepared for me just the way I liked them." Zauner fondly recalls a childhood moment when she and her mother raided her grandmother's refrigerator in Seoul late one night and gleefully snacked on banchan (Korean side dishes).
"In the process of writing this book, I realized that [food] was a vehicle for so many different things," Zauner explains. "She really expressed her love through food. But I discovered that early on, it was a lot of validation and for a sense of identity and belonging. When I was younger, if I ate in a very specifically Korean way, my mother would say things like, 'That's how I know you're Korean.' It really brought my mom a lot of joy to see me enjoy the food of our shared culture."
As detailed in Crying in H Mart, the relationship between Zauner and her mother was at times complicated, especially during the author's rebellious phase as a teen. She remembers one day at a Korean restaurant where Chongmi told her quite bluntly to give up becoming a musician. "I had so much creativity burning in me to express that I couldn't just set it down," Zauner says. "It was such a major point of contention in our relationship. As I got older, she did kind of relent. One of the most special moments of the book is when my mother said, 'I've just never met someone like you.' That was such a huge turning point. That was her way of finally saying, 'Okay, I get it now. I get that you love this and it's not going away. I'm sorry that I was maybe not supportive'."
The most harrowing aspect of the memoir is the author's frank chronicle of Chongmi's declining health, and the toll it took on her and her father. It was a period that saw Zauner, in her mid-twenties at the time, transition from being her mother's daughter to her mother's caregiver. She admits that writing about Chongmi's final moments was the most difficult part about the book project.
"It was a lot of sitting in front of a computer and crying, taking breaks, and feeling like I was going insane for a long time," she recalls. "There were two major senses of urgency that I felt in writing this book. I wanted to relive the joy of my childhood and the joy of this memory before this kind of trauma. It was a really horrifying experience that I wouldn't wish on anyone. At the same breath, I needed to be incredibly honest and brutal about it, because I needed people to know that's what happened and what I was recovering from."
"I've been really lucky that as a musician, I've had the opportunity to express my pain and grief. I know that it has moved people in some ways, sharing details that seem so specific to me but ended up being quite universal."
Today Zauner has a more optimistic outlook as shown on Japanese Breakfast's upcoming record Jubilee, which may be her most accessible and finest to date. "The new album is about joy," she says. "I've been living and writing about this grief for over five years, and it's time to write about other things. It felt like an album that had to be the biggest thing that we've ever made, so we wanted to just go full force with huge arrangements and really flex our capabilities."
An example of that new sonic and lyrical direction is the record's ebullient and danceable first single "Be Sweet," which she co-wrote with Wild Nothing's Jack Tatum. The track was originally intended for another artist. "As we wrote it, I was like: 'Oh, I actually really like this, and I think I want to keep it.' And so Jack was enthusiastic about it, and then we got together again in 2019 to polish it up. Then Craig [Hendrix, Zauner's co-producer] also jumped on the track and helped me arrange the harmonies. It just became the beast that it was over time."
Her favorite track on Jubilee is the yearning and romantic-sounding ballad "Kokomo, IN," whose storyline centers on a young man saying farewell to his girlfriend who is off to study abroad. "I was envisioning a young couple who has to separate. In some ways, you're so heartbroken because you don't get to be with that person. But in another sense, you know that they're incredible because you fell in love with what's so incredible about them."
At this stage in her life and career, which has continued to move on an upward trajectory with raves from the press, high-profile media appearances such as on The Tonight Show, and major touring, Zauner now feels some closure following the publication of the book. "There is certainly going to be grief that lives with me forever," she says. "But I do feel like I've honored my mother in some way. I needed to memorialize her in this way. She is responsible for so much of who I am. Now that I have said all that I needed to say about that, I do feel like I'm able to explore other parts of my life and the world."
Suggested Listening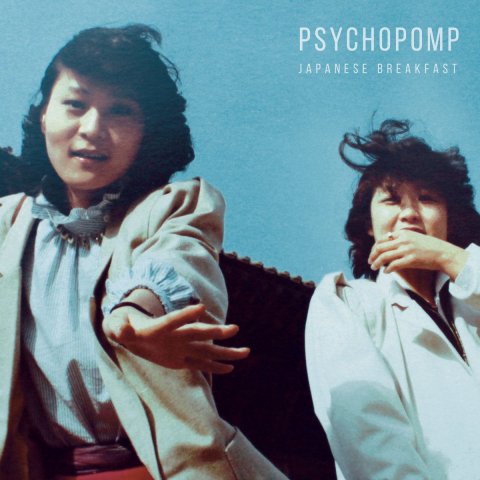 Psychopomp
Courtesy of Michelle Zauner
Psychopomp (Yellow K Records, 2016)
Japanese Breakfast's first album was recorded in two weeks after the 2014 death of Michelle Zauner's mother. Drawing from indie pop and shoe-gaze with tracks ranging from uptempo numbers ("Everybody Wants to Love You," "Rugged Country") to sweeping, meditative tracks ("Triple 7," "Jane Cum") Psychopomp became a critical hit upon its release.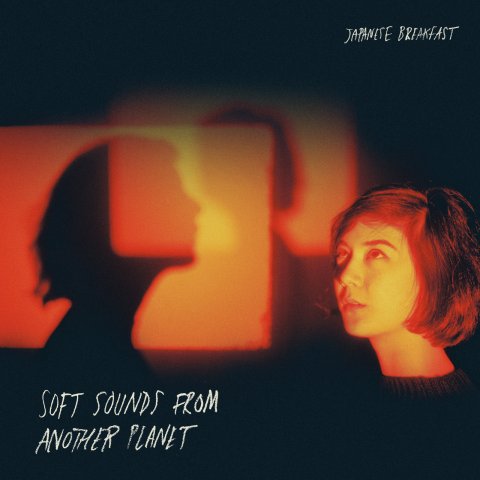 Soft Sounds From Another Planet
Courtesy of Michelle Zauner
Soft Sounds From Another Planet
(Dead Oceans, 2017)
Following a 2016 tour with two other female Asian-American indie musicians, Mitski and Jay Som, Japanese Breakfast heightened her profile with her second album that dealt with healing from trauma; among Soft Sounds From Another Planet's standout songs are "Machinist" and "Boyish." Zauner says, "A lot of the songs [on Soft Sounds] are kind of like a step back, whereas Psychopomp was more raw, vulnerable, and concentrated in a shorter amount of time."