Japanese Hotel Chain Under Fire From China Over WWII Massacre Denial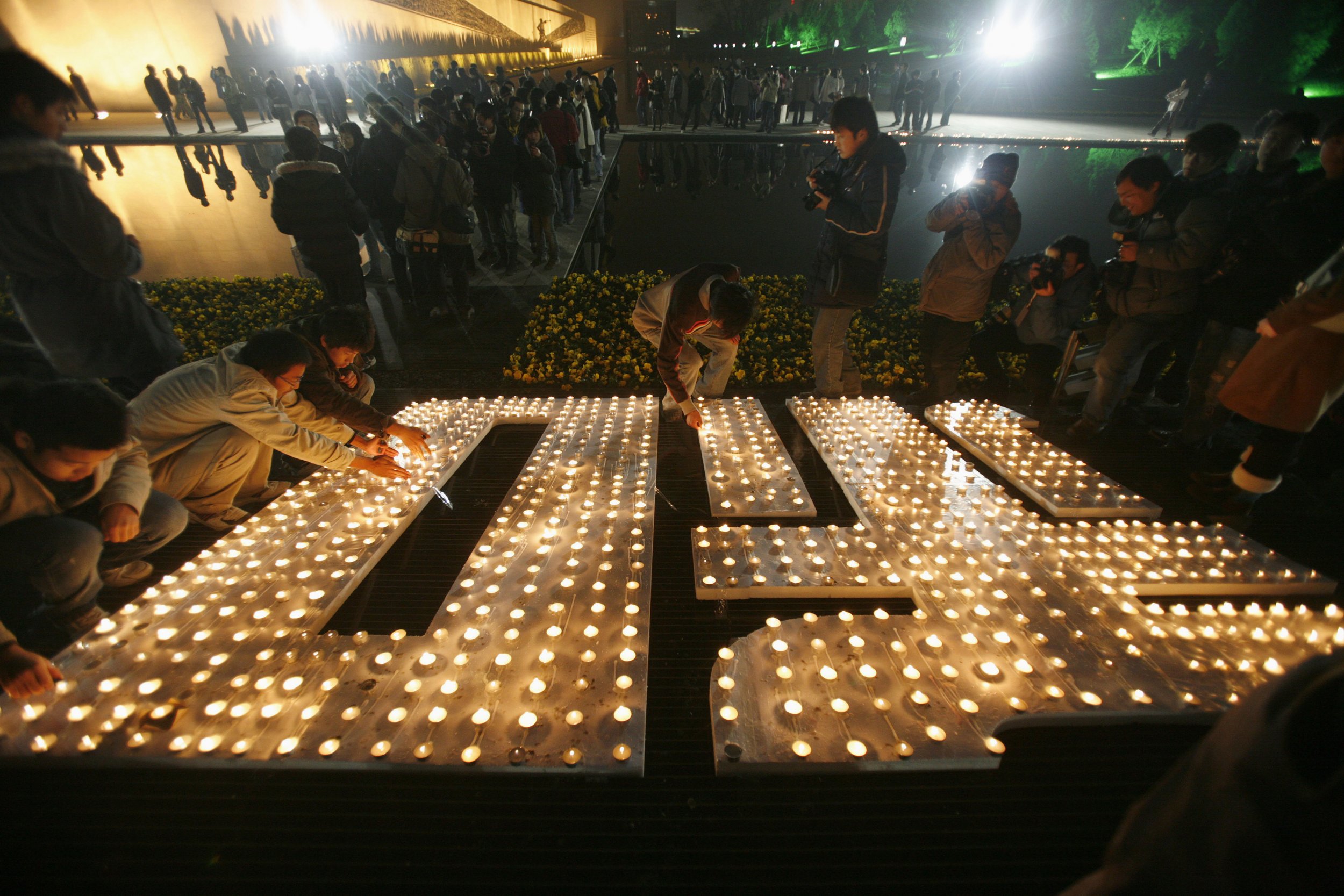 The Chinese government has voiced its anger at a Japanese hotel chain over its owner's claims that a World War II massacre perpetrated by Japanese forces did not happen.
Toshio Motoya, the owner of APA hotels, came under attack from Beijing after reports emerged this week that a book he wrote on Japan's historical frictions with its western neighbor was available in gift shops and every guest room in his hotels. Chinese hotel booking websites have also boycotted the APA chain.
Motoya's book, entitled "The Real History of Japan: Theoretical Modern History II," casts doubt on evidence for some of the most gruesome acts Japan committed against China in World War II, the BBC reports. The hotelier claims the massacre of Nanjing, "was fabricated by the Chinese side and did not actually happen."
The massacre, also known as the rape of Nanjing, took place in 1937 when Japanese forces invaded the eastern city, killing thousands of civilians in a rampage of rape and looting. China has estimated that 300,000 were killed in the assault, while western citizens, journalists and missionaries in the city at the time have corroborated details of the brutal rampage but gave lower estimates about the death toll.
The event remains one of the most gruesome acts in Japan's modern military history, but as the country has rapidly modernized and reformed in the decades since, confronting its difficult history has become problematic when dealing with its neighbors.
While Japanese historians contest the extent of the massacre of Nanjing, commentators such as Motoya deny it ever occurred. His book also denies that Japanese soldiers forced women to become their sex slaves, who were known as "comfort women." The practice is a highly sensitive issue for China, South Korea and other neighboring nations who were subjected to it.
Motoya has stood by his views and APA hotels have refused to withdraw the book, claiming in a statement it was a "fact-based true interpretation of modern history."