Japanese Warships to Join U.S. Aircraft Carrier in East China Sea: Reports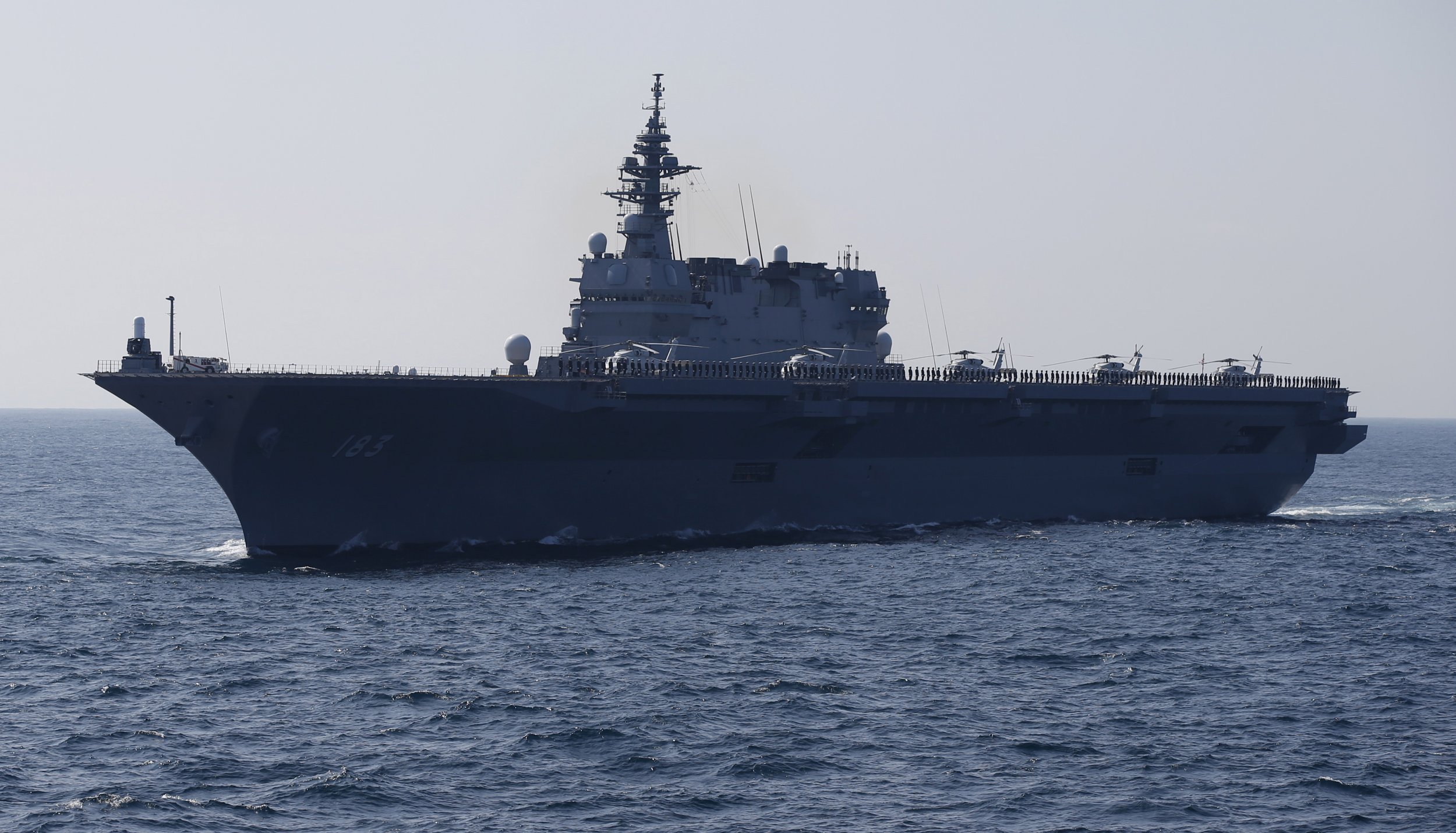 Japan plans to send several warships to the Korean Peninsula to join the U.S. warship Carl Vinson, which was redeployed to the region Monday according to reports. Kyodo news agency, a cooperative news agency based in Japan, and Reuters both cited sources that had confirmed ships from Japan's naval fleet would travel to the East China Sea to join U.S. forces.
The Carl Vinson, a U.S. aircraft carrier, and several other warships were rerouted from training exercises in Australia towards the Korean Peninsula on Monday. North Korea reacted angrily, saying it was "ready for war" and and accused the U.S. of a "reckless" provocation through its increased presence.
According to Reuters, one of its sources had "direct knowledge of the plan," to join the U.S. ships, while the other had been briefed about it. They told the news agency that the Japanese military planned to join the U.S. forces for drills when the Carl Vinson moved through waters near Japan. Reuters said the Japanese military did not respond to its request for official comment.
The reports came the same day China's President Xi Jinping called U.S. President Donald Trump urging for a de-escalation and a more "peaceful" approach toward North Korea. On April 11, Trump tweeted that the U.S. would deal with North Korea with or without the help of China.
China is North Korea's main ally, but Trump has asked Xi Jinping to put pressure on North Korea. China is the recipient of 90 percent of North Korea's trade, but has recently denied coal deliveries, and sent back North Korean cargo ships carrying coal Tuesday morning.
Trump has pledged full support to Japan, the U.S.'s staunchest ally in the region, over North Korean aggression. During Japanese Prime Minister Shinzo Abe's visit to the U.S. in February, North Korea launched a ballistic missile. Since then the two leaders have discussed the situation, with Abe telling Trump in a phone call he was watching Beijing closely to understand China's next moves in regards to North Korea.
The reported plans to join U.S. warships for drills is an attempt to show the U.S. that it is not acting alone in Asia, says Ramon Pacheco Pardo, senior lecturer in International Relations at King's College London. "It sends a message to the Trump administration that they are willing to share the burden of security in Asia. It also sends a message to China that Japan is prepared to align itself to its allies concerning North Korea."
Pardo adds: "Part of Japan's military plan was to increase its engagements, and this includes the navy too. The joint exercises with South Korea and the United States shows it is an active military player in the region."