Mother Hid Four Babies in Concrete For More Than 20 Years, Says She Couldn't Afford Them
A woman in Osaka, Japan, confessed to police Tuesday that she kept the corpses of her four infants in buckets filled with concrete for more than 20 years—because she said she was too poor to raise them.
Mauymi Saito, 53, told police she stuffed her children's bodies into the plastic containers and kept them in cardboard boxes hidden in a closet. But she had become overcome with guilt over the last two decades and decided it was time to turn herself in, according to a Asahi Shimbun report.
"There was no one I could talk to about my conscience and I thought about killing myself," Saito reportedly told police. "But I couldn't commit suicide and leave my son who I live with behind."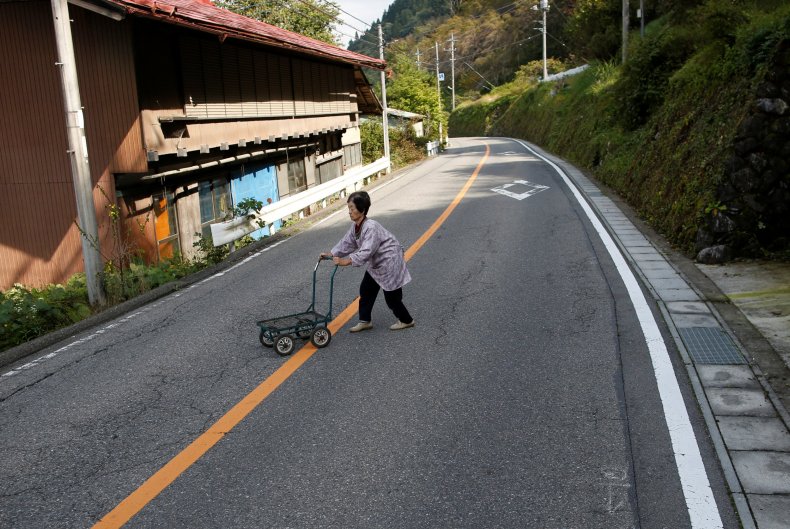 Saito shares the home with her teenage son. She said the four kids found in concrete were born between 1992 and 1997 and fathered by a former boyfriend.
Saito lived with her boyfriend in a different house at the time of the crimes and he likely didn't have any idea about what she had done, she told police. She worked a part-time job, but didn't think she had enough money to take care of her kids.
"I felt I would not be able to raise the children that I gave birth to, so I placed them in buckets and poured in cement," Saito said.
Authorities are investigating whether the kids were alive or stillborn when she encased them in the cement.
The statute of limitations for abandoning a body in Japan is three years. Saito was arrested on suspicion of moving one dead infant from a different location to the apartment she has lived in since summer 2015. She could face further charges.
Japan is home to the world's third largest economy, but poverty remains a pervasive problem for single parents. Japan's poverty rate for single-parent families with a working parent is 56 percent, which is the highest for any country in the world and close to twice the rate for the U.S., according to Organization for Economic Cooperation and Development data. More women than ever have to raise families alone; the number of households with a single mother jumped by 72 percent between 1983 and 2011 as divorce rates rose.