Japanese Worker Who Took Lunch Three Minutes Early Punished, Shamed in TV Apology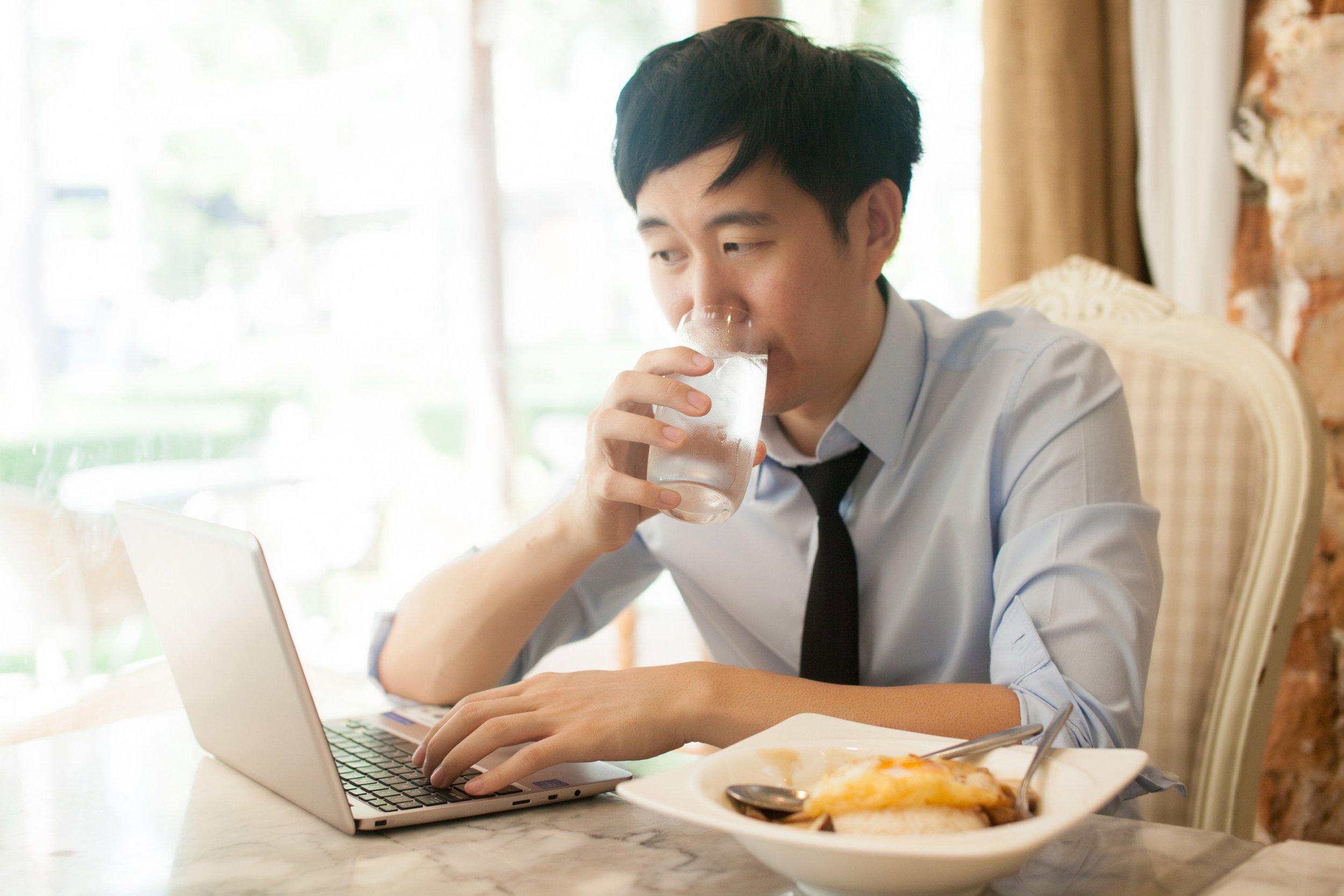 A Japanese worker caught taking lunch three minutes early on 26 occasions over a seven-month period was punished by his bosses who then held a televised news conference to apologize for his "deeply regrettable" behavior.
The bizarre incident highlights Japan's ruthless attitude to work at a time when the country is trying to change its culture after a number of deaths and suicides linked to what is called "karoshi," or death by overwork.
For his transgression of leaving to buy a lunchtime bento at 11:57 a.m. instead of noon, the allotted time his hour-long break begins each day, the unnamed 64-year-old official at the Kobe City Waterworks Bureau had half a day's pay docked, The Japan Times reported.
At a press conference called over what happened, waterworks bureau executives bowed deeply in apology. They said he had broken a public service law obliging officials to concentrate on their work.
"It's deeply regrettable that this misconduct took place. We're sorry," a bureau official told reporters, reported the South China Morning Post.
Japanese lawmakers are debating legislation brought by Prime Minister Shinzo Abe that will radically reform the country's labor law in a bid to change its stiff attitude to work. Abe argues it will reduce overwork by creating a more flexible system and capping overtime.
Every year hundreds of karoshi deaths are recorded in Japan. A white paper by the Japanese government said a fifth of the Japanese workforce faces the risk of death from overwork by notching up 80 hours or more of overtime a month.
Reports from Japan show the devastating impact of the country's culture of overwork. NHK, Japan's public broadcaster, revealed in 2017 that a 31-year-old reporter called Miwa Sado died from heart failure after clocking 159 hours of overtime in a single month.
A 23-year-old construction worker on Tokyo's Olympic stadium recorded 200 hours of overtime a month between December 2016 and April 2017 before he committed suicide.
In 2010, a manager at Sun Challenge steakhouse in Tokyo who had been working 190 hours overtime a month under abusive treatment by his supervisor killed himself. In three years he had taken just two days holiday. A court ordered the restaurant chain to pay 58 million yen ($525,000) in damages.