Japan's Prime Minister Calls for Peace Talks With Russia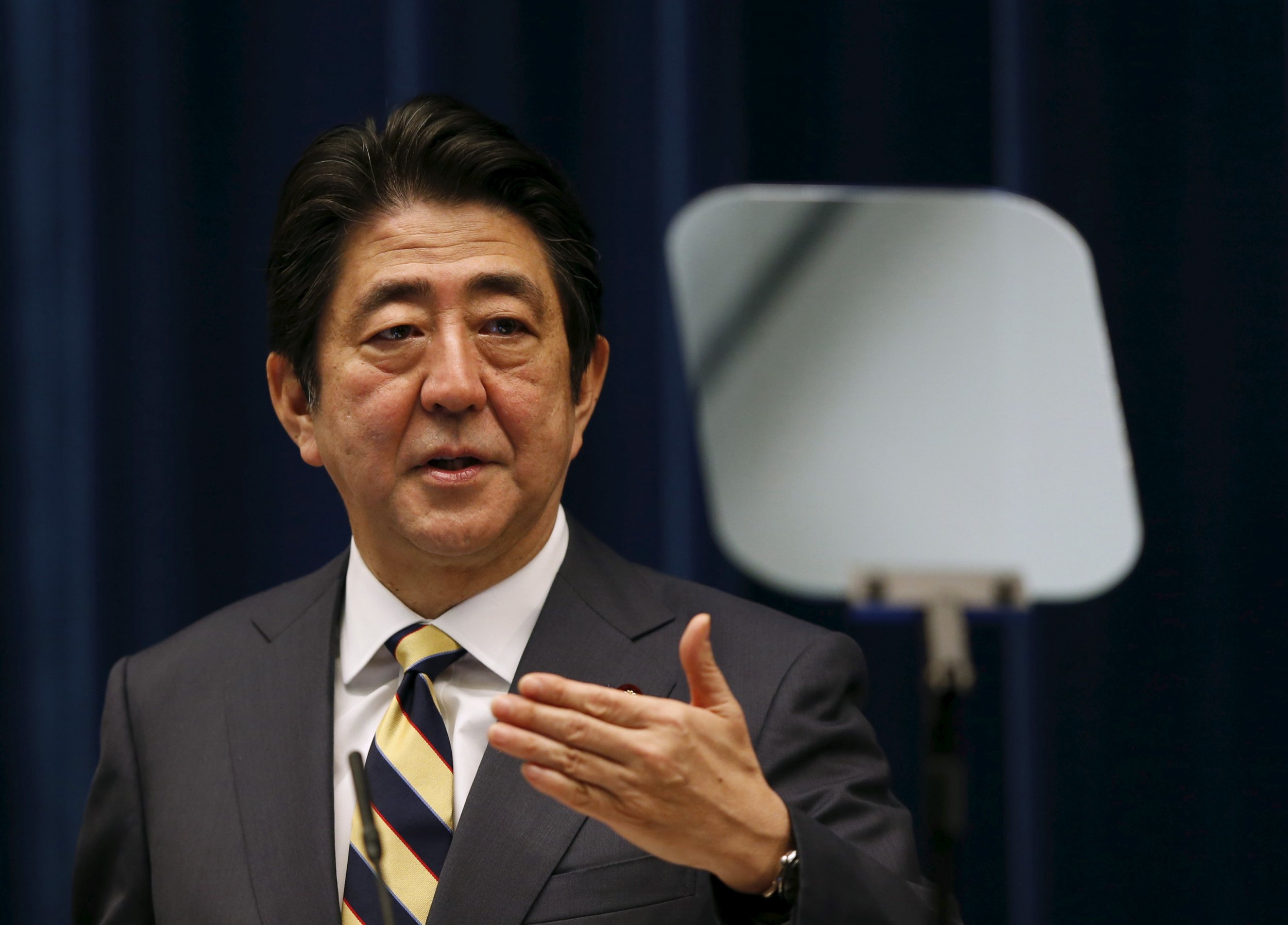 The Prime Minister of Japan, Shinzo Abe, has called for a meeting with Russian President Vladimir Putin so that the two leaders can reach a peace treaty. Such an agreement is lacking between the two nations due to an ongoing dispute over four islands that historically belonged to Japan. Abe told reporters that both he and Putin realized that the lack of a peace treaty was "abnormal".
In 1945, the former Soviet Union seized four islands, known to Japan as its Northern Territories—Russia refers to them as the Southern Kurils. The dispute that this caused prevented a peace treaty being signed after World War Two ended in that same year, the BBC reports. Russia and Japan only resumed diplomatic relations in 1956.
Since he assumed office in 2012, Abe has tried to establish a better political relationship with Russia, the Associated Press reports. A year after he took power, Abe and Putin met to discuss the question of the four islands. In his New Year press conference he said a "summit meeting" was required to solve the problem and allow the pair to draft a peace treaty. The four disputed islands run from the Japanese island of Hokkaido, across the Pacific Ocean, to the southern tip of the Russian Kamchatka Peninsula.
Abe added that Russia must also play a constructive role in fighting terrorism in Syria and Iraq. Russia is currently carrying out airstrikes against all rebel groups fighting Syrian President Bashar al-Assad, something that has angered Western nations who are focussing their bombing campaign on the Islamic State militant group (ISIS). Tentative plans for Putin to visit Japan have been postponed as a result of Russia's involvement in Syria and Iraq.