Jar Jar Binks 'Star Wars' Actor Considered Suicide After Public's Negative Reaction to Character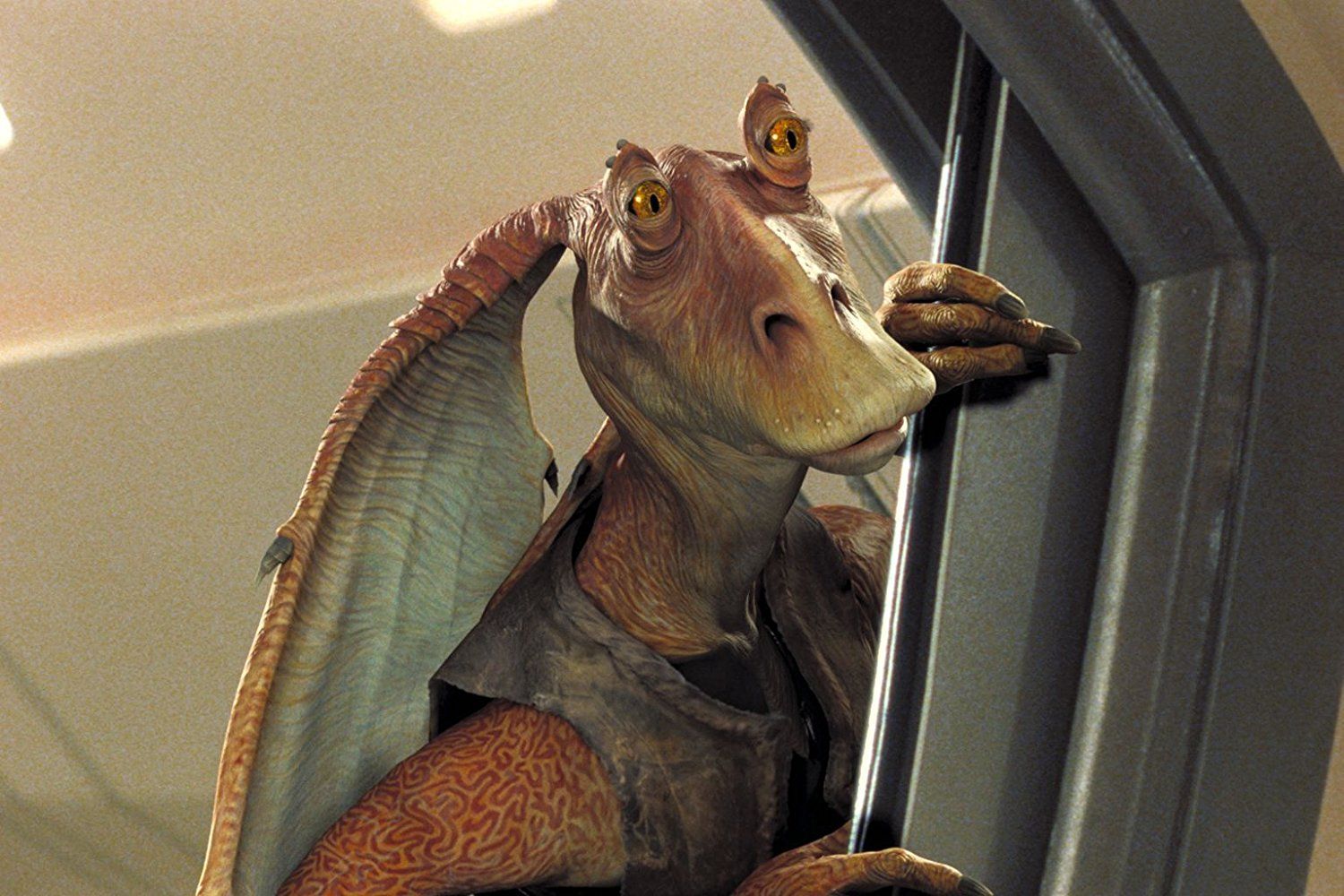 The actor who played Jar Jar Binks in the Star Wars prequels has revealed he considered taking his own life following excessive fan abuse.
Star Wars: Episode I—The Phantom Menace was released in theaters in 1999, 16 years after Return of the Jedi. Following the success of the original trilogy, expectations of the new film were sky high for fans.
The movie was ultimately slammed by critics and hated by the public. No character received as much ridicule as Jar Jar Binks, a computer generated "Gungan" played by Ahmed Best.
"20 years next year I faced a media backlash that still affects my career today," Best wrote on Twitter, alongside a photo of himself with his son. "This was the place I almost ended my life. It's still hard to talk about. I survived and now this little guy is my gift for survival. Would this be a good story for my solo show? Lemme know."
At the time of writing, the post has been liked more than 19,000 times and retweeted just over 3,000 times. He received messages back from 1,600 people, including from Star Wars: The Last Jedi director Rian Johnson—who has received his own wave of fan backlash.
"Lots of love to you Ahmed," Johnson tweeted. "I think there are many of us who'd get quite alot (sic) from hearing your story."
In an interview with Wired last year, Best recounted the abuse he received. "I had death threats through the internet," he said. "I had people come to me and say, 'You destroyed my childhood.' That's difficult for a 25-year-old to hear.
"I was shocked with the racial implications, but I always knew they had little to no merit.
"There were a lot of tears, there was a lot of pain, there was a lot of shit I had to deal with. Everybody else went on. Everybody else worked. Everybody else was accepted by the zeitgeist."
As of Wednesday, The Phantom Menace had a Rotten Tomatoes score of 55 percent (from 217 reviews) and an audience score of 59 percent (from 1.2 million viewers). One dedicated fan even produced a highly edited version of the movie titled "The Phantom Edit". The changes included reducing Jar Jar Binks' screen time, reduced exposition and trimming scenes that were too politics-heavy.
On Monday, Best tweeted he was considering doing a tour to speak about Star Wars and The Phantom Menace. "Hey all, I'm thinking of doing a 20 year #TPM international tour to talk about the past 20 years of #JarJarBinks. Is that something people would be interested in? Where would you want to see me? What would you want to know?"
On Tuesday, Best said he was "really close" to making a decision.