Jared Fogle, Former Subway Pitchman, to Plead Guilty to Child Pornography Charges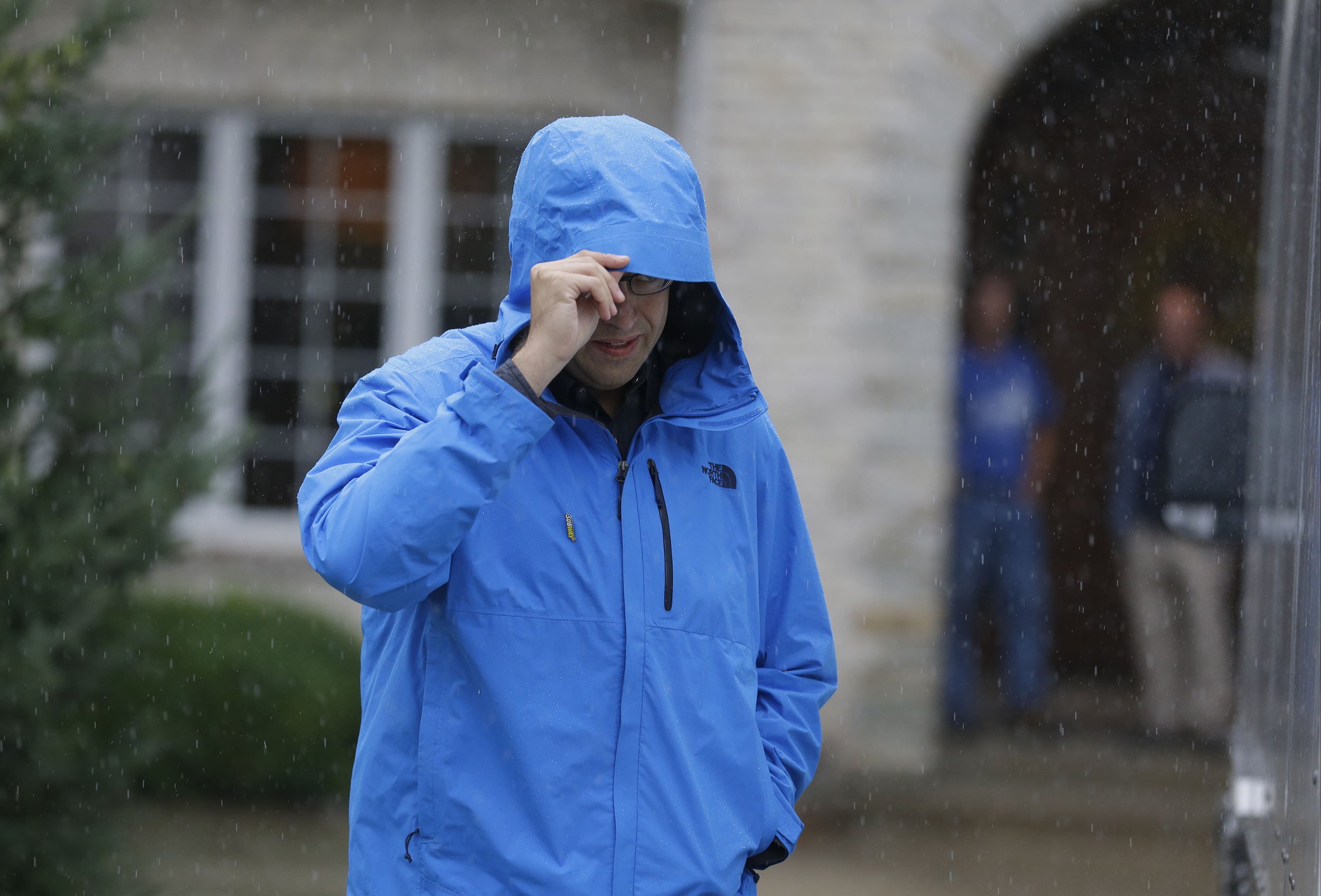 Updated | Jared Fogle, the former spokesman for the Subway sandwich chain, has agreed to plead guilty to child pornography and sex-with-minors charges, according to the Associated Press.
Federal prosecutors confirmed Fogle's decision to plead guilty on Wednesday to one count of travel to engage in illicit sexual conduct with a minor and one count of distribution and receipt of child pornography, the AP reports. According to an agreement filed by prosecutors on Wednesday, Fogle has agreed to pay $1.4 million in restitution—$100,000 to his 14 minor victims— as well as register as a sex offender and undergo sexual disorder treatment.
Fogle will not ask for a sentence of less than five years, and the government will not recommend a sentence exceeding 12.5 years in prison, according to the agreement filed by prosecutors. Fogle's attorney, Ron Elberger, says "at this time" he has no comment on the matter.
During a press conference on Wednesday, U.S. Attorney Josh Minkler said Fogle's position as a well-known public figure allowed him to keep his crimes a secret. Data reveiwed by the Indiana state police included nearly 159,000 text messages, 27,000 emails, 47,000 images and 3,000 vidoes, said Minkler.
"This is about using wealth, status and secrecy to illegally exploit children," Minkler said during the press conference.
The full complaint, below, alledges that Fogle took part in sex acts with minors at the Plaza Hotel and Ritz-Carlton Hotel, both in New York City.
The U.S. attorney's office in Indianapolis released documents on Wednesday related to the charges. Included in the documents are allegations that Fogle traveled to New York City to engage in sex acts with a minor. There are also allegations that Fogle knowingly received child pornography secretly produced by the then-director of the Jared Foundation, his charitable organization. In April, Russell Taylor, former executive director of the Jared Foundation, was arrested on child exploitation and child pornography charges.
Shortly after Fogle's brief court appearance on Wednesday, Katie Fogle, Jared Fogle's wife, announced she would be seeking divorce. In a statement released Wednesday, Katie Fogle said she was "extremely shocked and disappointed by the recent developments involving Jared," adding that she has no further comment beyond her statement.
Last month, Subway terminated its relationship with Jared Fogle, and, on Tuesday night, the company tweeted:
Last month, the FBI and Indiana state police raided Jared Fogle's suburban Indianapolis home and seized a number of computers and DVDs, CNN reports.