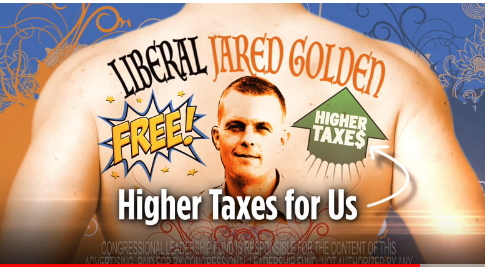 A Republican-aligned Super PAC put out a new television advertisement this week targeting a Democratic congressional challenger's tattoos.
The battle for Maine's 2nd District congressional seat currently held by U.S. Rep. Bruce Poliquin, an Oakland Republican, took an odd turn with the release of an ad targeting opponent Jared Golden, a Democratic state representative from Lewiston. The Congressional Leadership Fund ad ridicules Golden as a hand-out "liberal" while zooming out from tight shots of tattoos on his arms to tie this into his politics.
At least one of Golden's tattoos, a "devil dog," pays tribute to the Marine Corps veteran's tours in Iraq and Afghanistan, the Press Herald reported.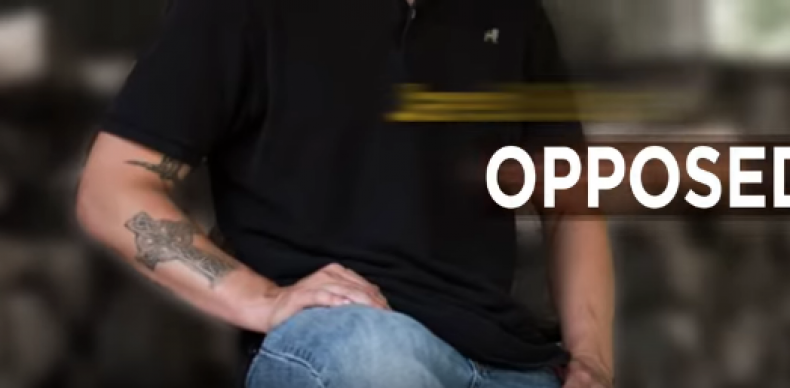 "Why isn't Jared Golden looking out for us?" the ad begins. "Jared Golden voted to let welfare recipients use your tax dollars to buy tattoos, tobacco, alcohol and even lottery tickets...wasteful handouts for them, higher taxes for us."
The ad briefly shows a close-up of a Celtic Sun Cross tattoo on Golden's forearm before declaring his opposition to middle-class tax cuts. But in perhaps the most jarring visual, the ad shows a shirtless man's back with a large tattoo reading, "Liberal Jared Golden." The words "Free!" and "higher taxes" are superimposed over a swirly design and Golden's face.
Golden dismissed the ad, telling the Sun Journal newspaper it's just "another false attack by Bruce Poliquin and his boss Paul Ryan," the current U.S. Speaker of the House.