House Pushes Extra $37 Billion in Defense to Combat China, Inflation
The House Armed Services Committee voted Wednesday to increase Pentagon fiscal year 2023 defense spending by $37 billion, with one lawmaker attributing the increase to the Russia-Ukraine war, Chinese aggression and rising inflation.
Democratic Representative Jared Golden of Maine sponsored the amendment, which was approved by a 42-17 vote and increases top-line spending that surpasses the White House's proposed $773 billion in Department of Defense spending aimed at keeping pace with China.
If successful, the amendment would increase national defense spending from about $802 billion to $839 billion. It falls short of the approximate $847 billion in National Defense Authorization Act (NDAA) top-line spending approved by a 23-3 Senate Armed Services Committee vote on June 16.
"We need only look to world events in Ukraine, read reports regarding China's plans and actions in the South China Sea, or simply read the latest headlines about Iranian nuclear ambitions and North Korean missile tests—as well as ongoing terrorist threats—in order to see why this additional funding is necessary to meet the security challenges of our time," Golden said Wednesday.
Golden's amendment includes additional funding for every military branch in addition to vessel and aircraft funding and additional military assistance in Ukraine. As part of the amendment, that country would receive $550 million under the Ukraine Security Assistance Initiative, bringing Ukraine security-related funding in the overall bill to about $1 billion.
In terms of countering inflation, the amendment contains $3.5 billion for military construction inflation costs, $2.5 billion to offset the costs of fuel inflation, and $1.4 billion for inflation-related personnel bonuses, as well as additional housing and commissary support.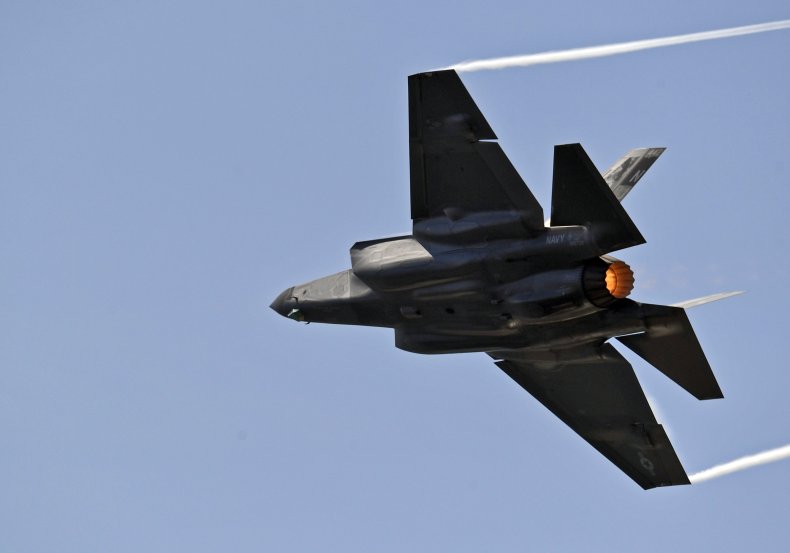 Democratic Representative Adam Smith of Washington State, chairman of the House Armed Services Committee, was in opposition to Golden's amendment.
Smith said President Joe Biden's initial budget was "sufficient" enough to meet current defense challenges.
"More money isn't necessarily the answer....The American people deserve an open and candid debate among elected representatives in Congress about our country's defense priorities and the resources required to achieve them," Smith said in a statement. "The committee has discussed these issues before, and I welcome the opportunity for us to discuss them again as we craft the NDAA this year. I have enormous respect for Representative Golden and my other colleagues who have offered this proposal, but I simply disagree with them on this issue."
Democratic Representative Ro Khanna of California agreed with Smith, saying during Wednesday's hearing that "part of me wonders when we are just going to get the amendment to have a trillion-dollar defense budget because it seems that's where we are going."
Another Democrat, Representative Elaine Luria of Virginia, supported Golden's amendment and said Biden's defense spending plan "fails to meet the threats that China, Iran, and Russia pose."
The House Armed Services Committee is expected to vote on the full NDAA on Thursday morning.
Newsweek reached out to Smith for further comment. A spokesperson for Golden referred to the aforementioned statement.