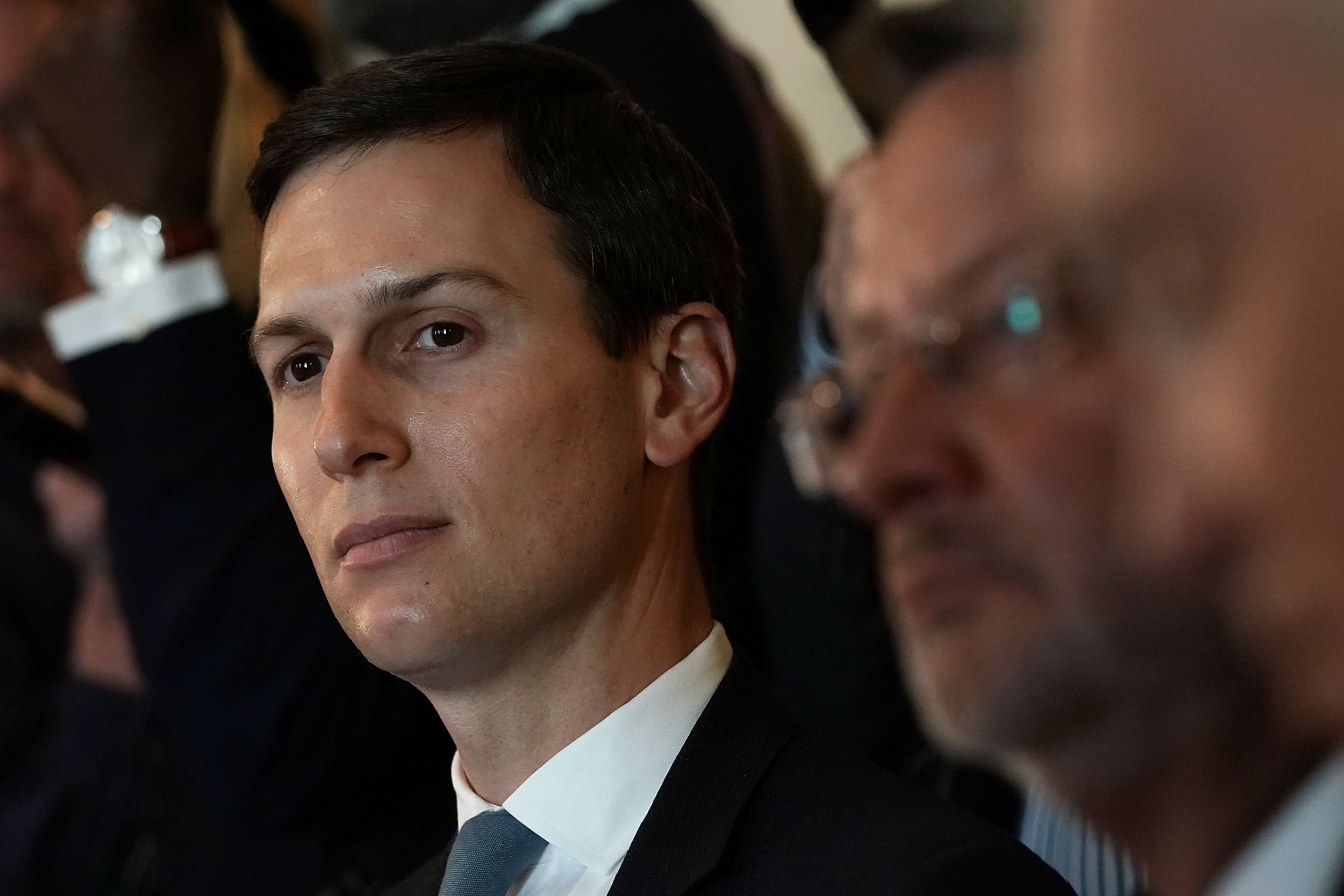 Jared Kushner and John Kelly, White House chief of staff, are at the center of a row over whether President Donald Trump's son-in-law should have security clearance.
Kelly, who has a reputation as an enforcer and disciplinarian, is trying to have Kushner's interim security clearance revoked, the New York Times reported.
For the last 13 months the husband of Trump's eldest daughter Ivanka has been operating with a temporary security status because of issues raised by the FBI during background checks.
Related: Eric Trump on Rob Porter scandal: 'lowest of the low' abuse women
Following the departure of Trump's former staff secretary Rob Porter earlier this month following public accusations of domestic abuse, Kelly's reputation for keeping order in the White House has been under threat.
Porter's remit involved managing documents that reached the president's desk including highly classified material. Porter was given stop-gap clearance even though it later emerged the FBI had informed the White House about the accusations against him.
Kushner reportedly believes Kelly is targeting him specifically in the review of dozens of White House officials operating with temporary security status. In a memo issued Friday, Kelly threatened to revoke clearances for individuals whose status has been pending since June 1, 2017, or before.
Over the past 13 months Kusher's clearance has given him access to classified information including the president's daily briefing and intelligence summary. According to officials familiar with the matter Kushner has insisted his clearance remain unchanged, allowing him to review the daily intelligence briefing.
Kelly has been dismissive of Trump's son-in-law, but has said he will have access to the material he needs.
"As I told Jared days ago, I have full confidence in his ability to continue performing his duties in his foreign policy portfolio including overseeing our Israeli-Palestinian peace effort and serving as an integral part of our relationship with Mexico," Kelly said in a statement issued the White House Tuesday.
"Everyone in the White House is grateful for these valuable contributions to furthering the president's agenda," MKelly said of Kushner. "There is no truth to any suggestion otherwise."