Kushner-Owned Apartment Building Infested With Black Mold, His Company Slow To Fix It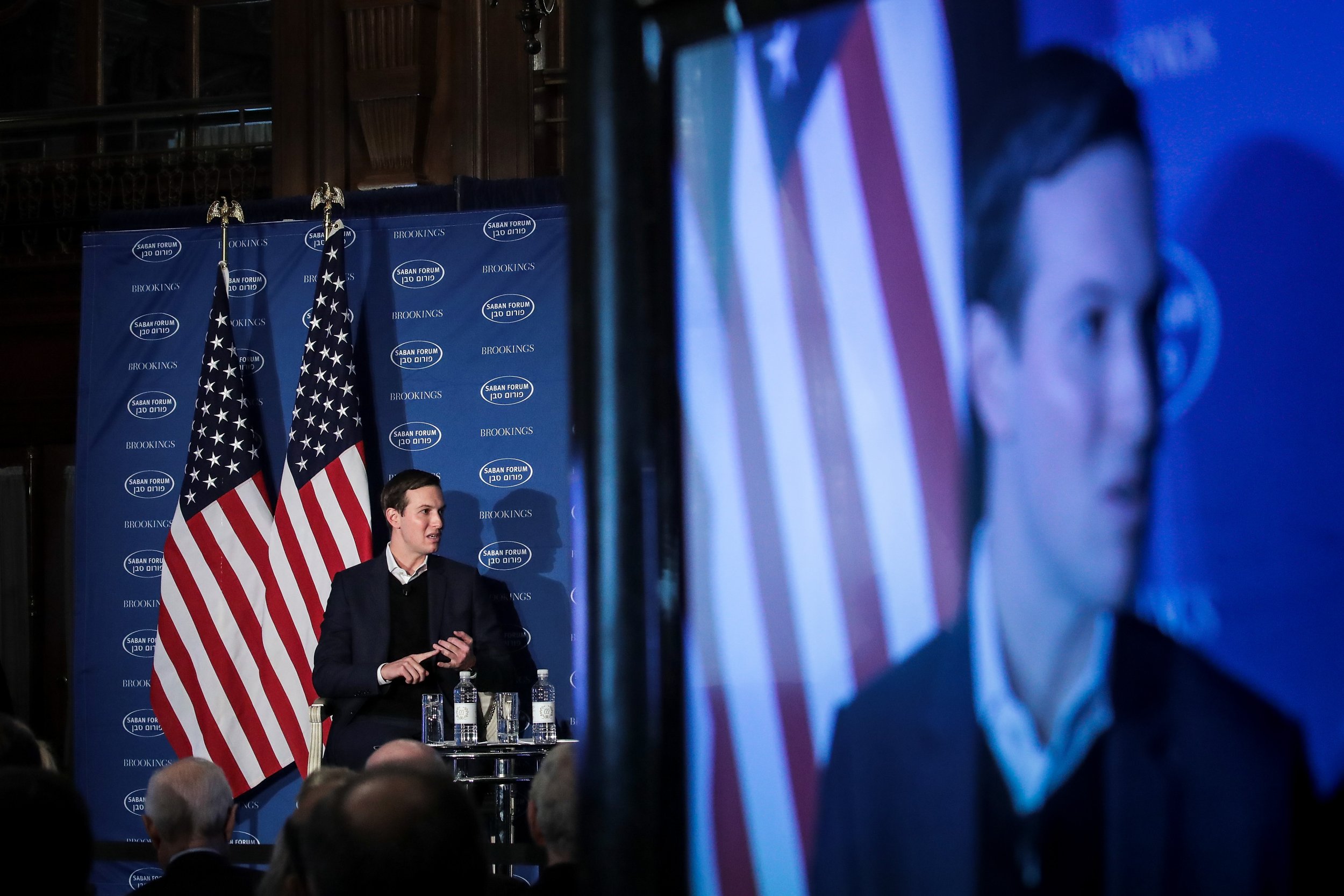 UPDATED | A Manhattan apartment building owned by the president's son-in-law Jared Kushner has a black mold infestation, and the building's management is taking its time to resolve the problem, residents say.
For nearly four years, Uta Winkler has been waking up every morning in her Manhattan apartment—one of the buildings in the Kushner Village complex—to fits of sneezes and congested sinuses, she told Newsweek on Wednesday.
Winkler, 50, makes due by lugging an air-purifier around from room to room and clearing her eyes, nose and throat with saline. Her congestion is evident in her voice almost all the time, unless she goes on vacation or gets extended time away from her apartment.
"It's basically a daily, ongoing struggle," she said.
In March, she discovered the black mold infestation, but she says the problem traces back to a construction accident in November 2013, when contractors renovating the apartment above hers ruptured a pipe and sent 19,000 gallons of water gushing into her unit, she said.
"It was gushing into my apartment like a fire hydrant," Winkler said. "I went to the kitchen, and I was immediately drenched."
Just a couple of weeks later, Winkler came home to find her bedroom ceiling collapsed after another construction accident related to the same renovation.
A summons filed in New York Supreme Court on Dec. 12, 2016 shows Winkler named Kushner Village and Westminster Management, which manages the property, as a defendant for the 2013 incident and sought $200,000 in damages.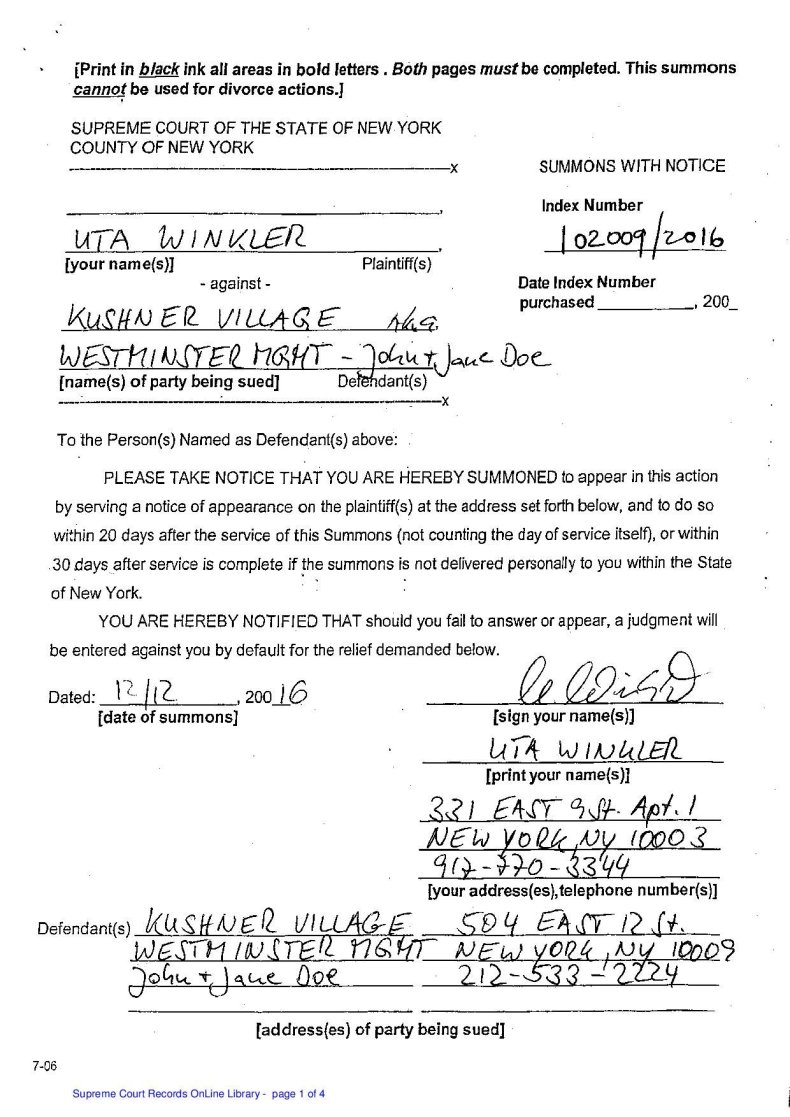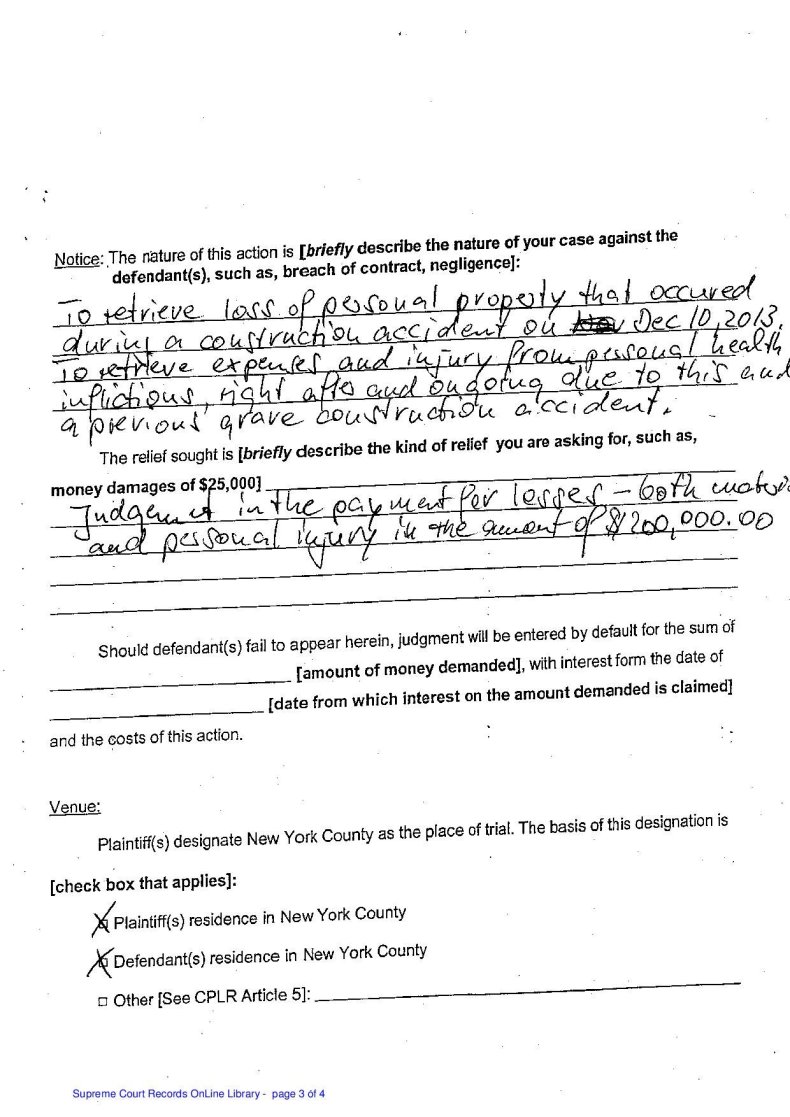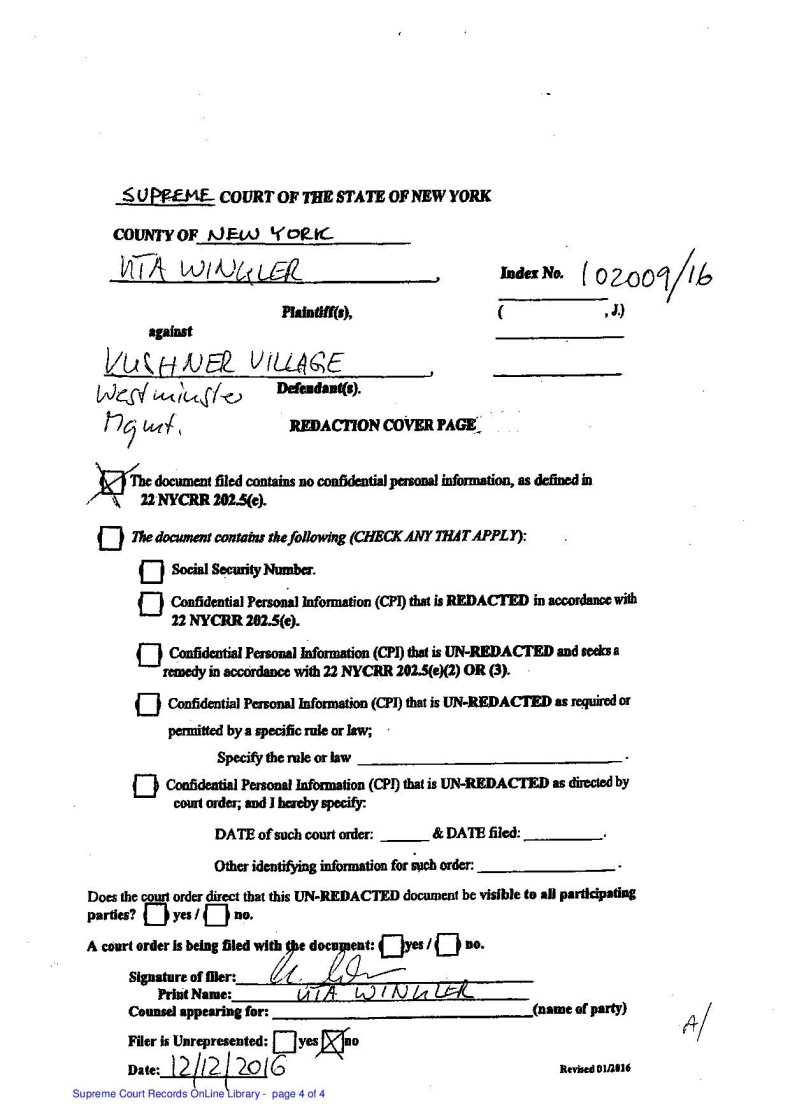 Kushner's company responded to the incident not by drying out the area, which would have prevented the mold, but instead by doing a quick patch job to the ceiling, which sealed the moisture in and created a breeding ground for mold, she said.
The flooding caused her kitchen ceiling to collapse. It forced Winkler from her apartment for a week, but Westminster Management only paid for two nights in a hotel, DNAinfo reported.
That was nothing compared to the $16,327 worth of damages the flooding did to her bedroom furniture, which Kushner never reimbursed, she told the New York Daily News.
Winkler decided to withhold her $1,637 rent from May 2014 to January 2015 to recoup the money she lost after her requests for reimbursement went ignored.
Kushner Companies, a real estate firm that owns Kushner Village, then sued her in 2015 for the unpaid rent. Winkler counter-sued and the case remains unresolved and ongoing.
The president's son-in-law stepped down as CEO from Kushner Companies in January when he became a senior White House advisor, though he still owns the company. Winkler said, CEO or not, Kushner bears some responsibility for the way the business operates.
"How you conduct business always reflects up to the top," she said.
In March, Winkler hired an inspector who discovered the mold spores. She and the firm have been engaged in a protracted legal struggle since. Kushner Companies first insisted on doing its own mold tests and then, once the mold was confirmed, it took additional court appearances for the firm to agree to hire a remediator to get rid of the mold.
It remains unclear when the mold problem will be resolved, Winkler said.
"There are court dates almost every month. It's never getting anywhere," she said. "This is just so obnoxious and so disrespectful that it's mind-blowing."
This isn't the first time Kushner's company has been accused of neglect. The same day Winkler filed her summons in 2016, the power company Con Edison posted a notice on a row of buildings in the Kushner Village complex, including Winkler's, notifying residents it would shut off the power in January because the real estate company had failed to pay hundreds of dollars in bills.
"We regret to notify you that because KUSHNER VILLAGE 329 has not paid past due bills for $700.47 and a $525 security deposit [...] we will have to turn off service unless we receive payment by January 4, 2017," read one notice posted on the local blog EV Grieve.
Kushner Companies did not immediately respond to a phone call and email requesting comment.
This article was updated with quotes from Uta Winkler.
Kushner-Owned Apartment Building Infested With Black Mold, His Company Slow To Fix It | U.S.