Jared Kushner Company Stops Seeking Chinese Money For Luxury Tower Amid Conflicts-of-Interest Criticism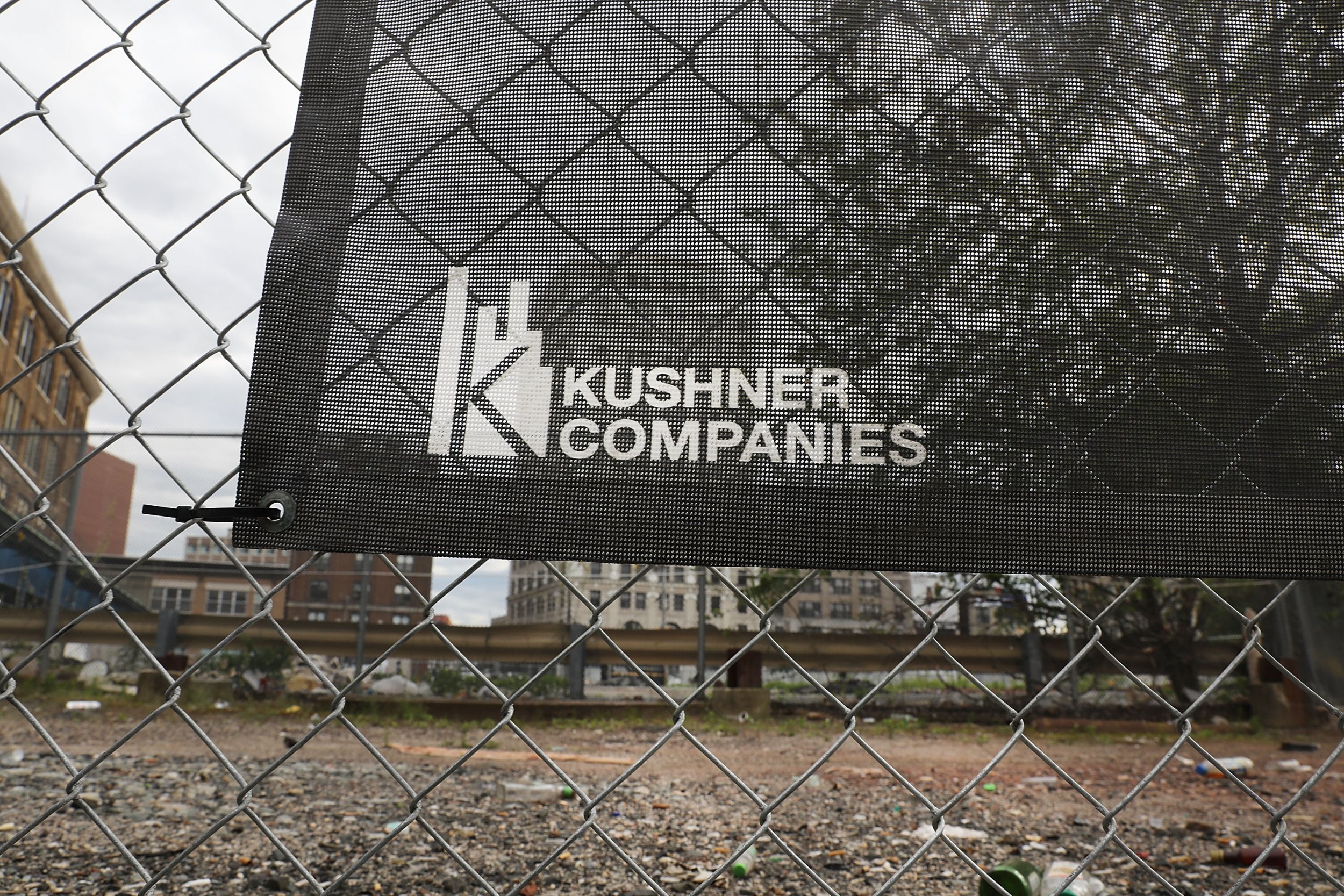 Jared Kushner's family-run real estate company has stopped seeking money from Chinese investors to build a subsidized luxury tower in New Jersey, across from lower Manhattan, after being criticized for playing up its ties to the White House as part of its pitch.
Related: Kushner Was China's Compliant 'Lucky Charm,' Met With Ambassador Alone, Former U.S. Officials Say
Kushner Companies had been trying to raise $150 million from wealthy Chinese investors for One Journal Square, its planned 66-story residential, retail and office complex in Jersey City. But that effort has now ceased, a person familiar with the effort told the Associated Press this week.
The company came under fire last May when Kushner's sister, Nicole Kushner Meyer, visited Shanghai and talked to investors about her brother, who is President Donald Trump's son-in-law and resigned as CEO to become a senior White House advisor. Her presentation included a picture of the president and Chinese ads vaguely promised the project had "government support."
Kushner Companies denied it was trying to benefit from its connection to the White House.
Its spokeswoman Chris Taylor told Newsweek in an email Friday that "Kushner Companies considers all reasonable and appropriate financing options on a project by project basis."
Earlier, Taylor told the Associated Press that the company was "assessing several financing options" and that it recently secured "bridge financing" from Fortress Investment Group, a loan type that has to be paid off with more permanent funds.
Kushner Companies and its partner, KABR Group, were attempting to fundraise under the EB-5 program that offers temporary U.S. visas to foreign investors who contribute a minimum of $500,000 to projects designed to help boost struggling areas. Lawmakers have criticized the program for attracting fraudsters and selecting areas that don't require assistance.
One Journal Square has been hit with setbacks, including Jersey City Mayor Steven Fulop's opposition to a 30-year local tax break. But, in a statement, the Kushners said that the project "is now shovel-ready" and will break ground this year.