Jared Kushner's Family Company Lawsuit Claims Anti-Trump Bias Caused Delays to Jersey City Project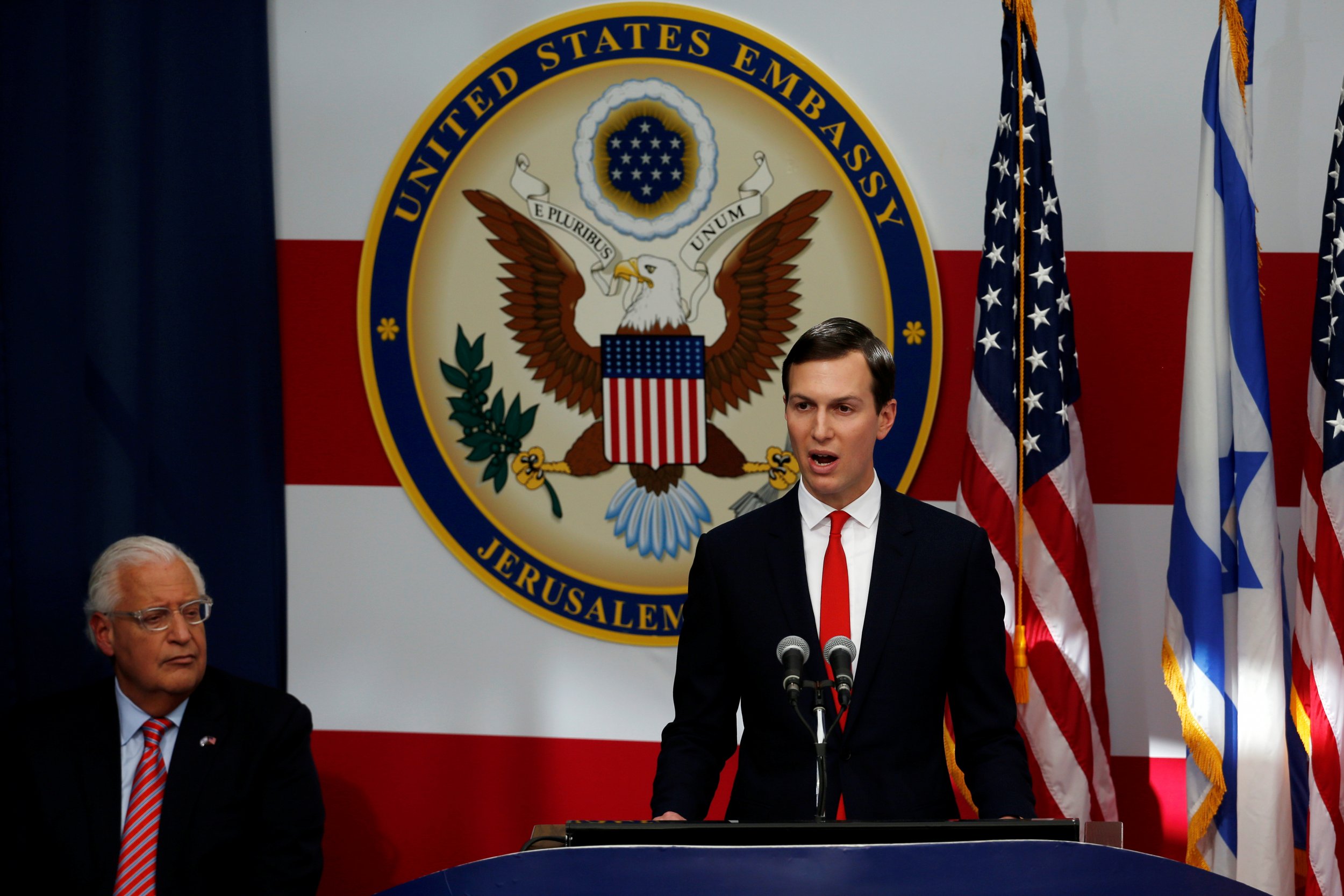 Jared Kushner's family-owned real estate company has sued Jersey City over construction delays to its development project it alleges are a result of a "political animus towards President Trump," his father-in-law.
Kushner Cos. filed the federal lawsuit on Wednesday claiming that the city and its redevelopment agency broke a multimillion-dollar contract for the One Journal Square project because Kushner is married to Trump's daughter, Ivanka Trump, and both serve as senior White House advisers.
"The issuance of the Notice of Default was motivated solely by political animus towards Plaintiffs due to the fact that one of the principal investors in (the One Journal Square owners group) is the Kushner Companies LLC, which was formerly run by Jared Kushner, currently a senior adviser to President Donald J. Trump," the lawsuit states. "The Notice of Default was issued to appease and curry favor with the overwhelmingly anti-Trump constituents of Jersey City."
Kusher Cos v Jersey City by Max Greenwood on Scribd
Among the actions the lawsuit alleges delayed the construction was a failure to help the developer secure a tax break. The suit names Democratic Jersey City Mayor Steven Fulop and states he voiced public opposition to granting tax breaks for the project.
Fulop, who said he "couldn't be more excited" about the project when the Kushners purchased the property in 2014, brushed off the entire lawsuit by Kushner Cos. as "hearsay nonsense."
"It's not like the Kushners have a great deal of credibility in anything they say," Fulop said in an email to The Jersey Journal. "Bottom line—the same way they illegally use the presidency to make money is the same way here they try to use the presidency to be pretend victims. They will do anything to manipulate a situation."
The lawsuit is not the first time the Kushner family has raised allegations of bias. Kushner's father, Charles Kushner, earlier this month told The Real Deal that Jersey City "switched on a dime because they were pandering to the Trump haters."
The project proposes two towers with 56 stories and 1,512 apartments, as well as more than 200,000 square feet of commercial and retail space.
Kushner Cos. did not immediately respond to a request for comment by Newsweek on Friday.