Jared Kushner Company Investors Subpoenaed As Part of Tax Investigation: Report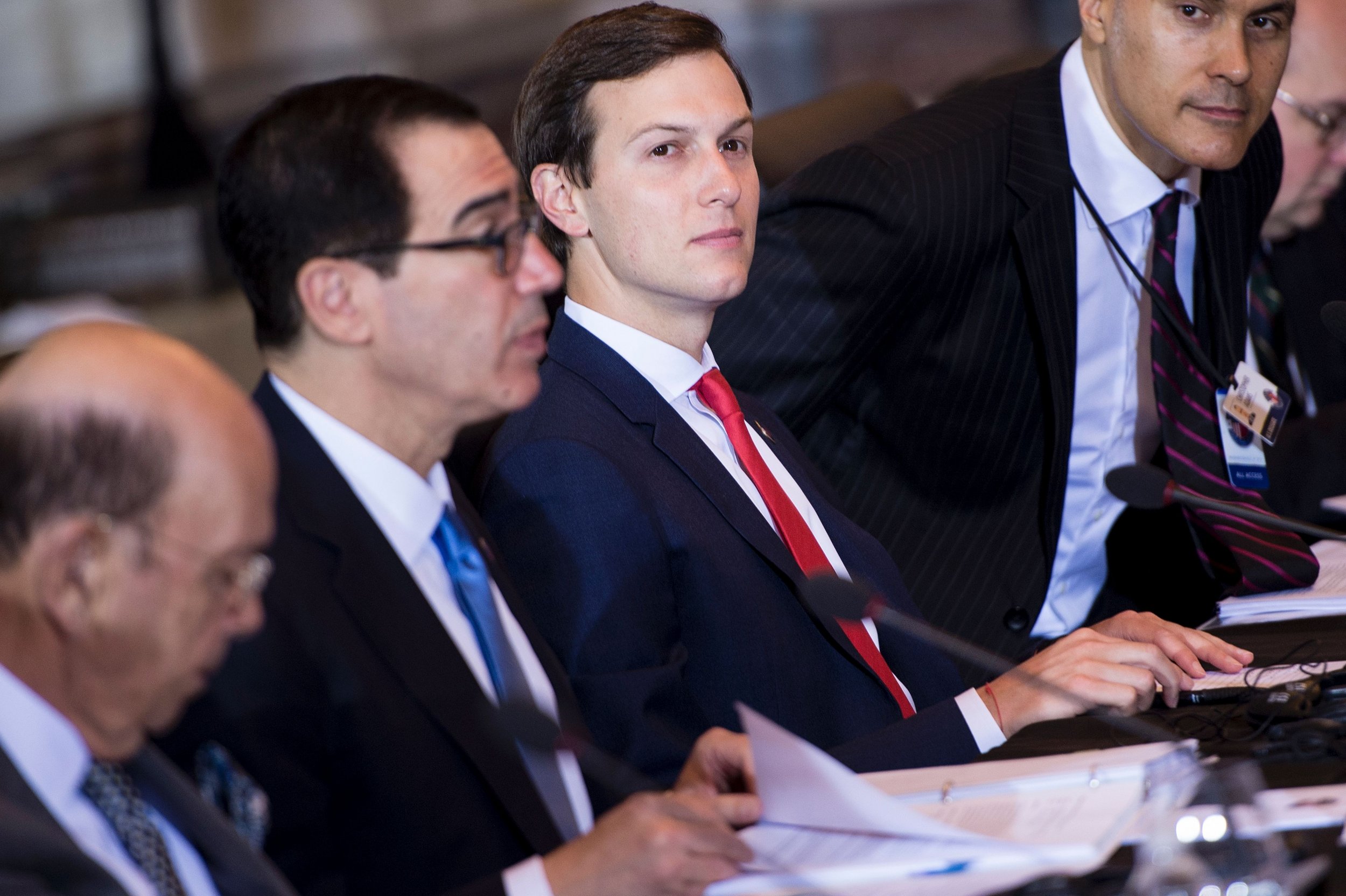 U.S. tax authorities have reportedly subpoenaed investors and lenders in real estate projects managed by the family of senior White House adviser Jared Kushner.
Related: Jared Kushner's Debt Soared By Millions Since Entering White House, Ivanka Trump Financial Disclosure Reveals
The Internal Revenue Service and Department of Justice issued the subpoenas in the last year and authorities have identified investors and gathered information from lenders to Kushner Companies projects in New York and New Jersey, a person familiar with the matter told Bloomberg in a report published Thursday. The projects involve deals as far back as 2010.
It is not clear whether tax authorities are also investigating Kushner Companies or its business associates. A Justice Department and IRS spokesman declined to comment.
Kushner Companies spokeswoman Chris Taylor told Newsweek in an email Thursday, "We (have) never been contacted about our taxes or an audit and to our knowledge, neither have any of our investors."
"In a rush to publish unsubstantiated information from unnamed sources Bloomberg has admitted in its own story that they are not clear on the facts. There's a good reason that they are not clear on the facts—they got it wrong," Taylor said. "If there is an audit of a third party, it has nothing to do with us. Bloomberg's 'so-called reporting' is irresponsible and actionable."
Attorney Charles J. Harder, who represents Kushner Companies, said in a written statement to Bloomberg that the company "has received no subpoenas or audit requests about its taxes" and "it is not in tax court on any audits."
Kushner, President Donald Trump's son-in-law, resigned as CEO of the company when he joined the White House a year ago and divested from some assets by transferring them to his relatives.
The tax investigation seems unrelated to other problems that have plagued Kushner and his company. It started before special counsel Robert Mueller in May initiated a probe into possible election collusion between the Trump campaign and Russians, which includes a controversial Trump Tower meeting between Kushner, other campaign members and a Russian lawyer.
Last May, the Securities and Exchange Commission and U.S. prosecutors in Brooklyn also issued subpoenas to Kushner Companies seeking information on how it utilized the EB-5 program for foreign investors, two sources told Bloomberg. In addition, Brooklyn prosecutors asked for documents from Deutsche Bank AG tied to a retail property the Kushners purchased for $296 million in 2015.
Kushner Companies is cooperating with those inquiries.