Jared Kushner Called Congress 'Inefficient,' Believed He Could Re-Write 200-Year-Old Rules Single-Handedly: Book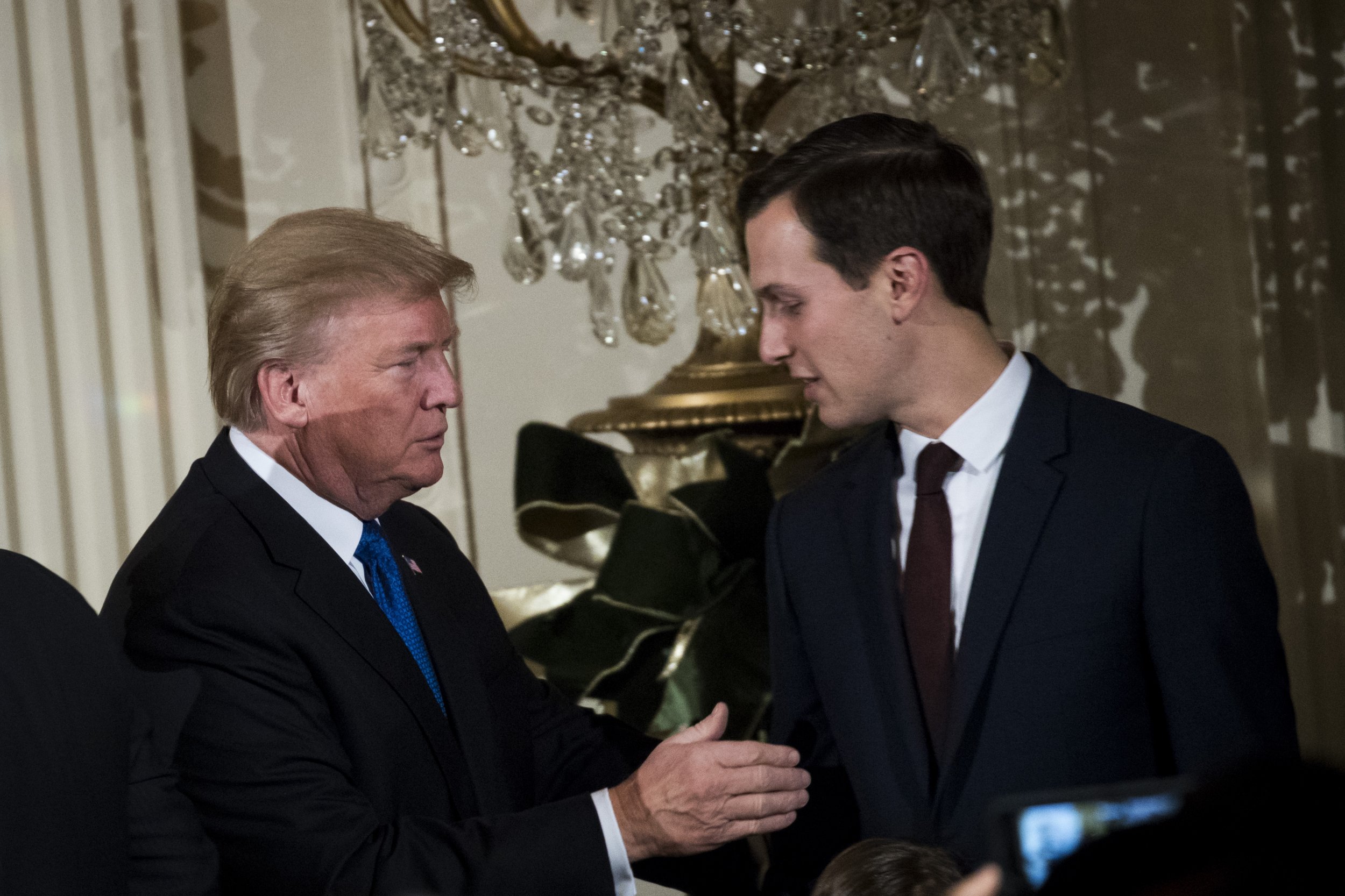 President Donald Trump's son-in-law Jared Kushner reportedly scoffed at congressional committees as "inefficient" and acted as if he believed he could rewrite the centuries-old rules of Congress on his own, a new book on Congress in the age of Trump claims.
In The Hill to Die On: The Battle for Congress and the Future of Trump's America, released Tuesday, Politico Playbook writers Jake Sherman and Anna Palmer argue that the basics of governing "eluded" Trump and his inner circle from the start.
"They'd tipped their hand well before the election during a meeting between top Paul Ryan and Trump aides, when Jared Kushner, the president's son-in-law, scoffed at Congress's snail-like pace," the book states. "Kushner said congressional committees, which write and examine legislation, were 'inefficient.'"
"We'll get to that later," Kushner is quoted telling Ryan's aides. Kushner was "giving the impression he wanted to—and believed he could—single-handedly rewrite Congress's two-hundred-year-old-rules," the book adds.
Kushner apparently continued to push his belief on the matter as a senior White House adviser.
The late Republican Senator John McCain visited the White House early in Trump's administration and was talking to the president about military procurement reform when Kushner reportedly interrupted.
"Don't worry, Senator McCain. We're going to change the way the entire government works," Kushner is quoted as saying. He said it "without a hint of irony," according to the book.
"Good luck, son," McCain apparently replied.
The episode concludes that "the norms of the Capitol were completely lost on Trump's operation."
Trump appointed Kushner to a senior administration role despite his son-in-law having no prior government experience. Kushner was handed an ambitious portfolio that included creating a Middle East peace plan, which he has not yet been able to accomplish. Besides government inexperience, Kushner has faced challenges over possible conflicts of interest with his family real estate business and foreign contacts, which led to a temporary downgrade of his top security clearance.
The Trumps ran their 2016 presidential campaign claiming that Washington was broken and that they could fix government as experienced and successful business leaders. McCain was one of the biggest conservative lawmakers to criticize the Trump administration, up until his death in August.
The Hill to Die On delves into the first two years of the Trump administration from the Capitol Hill perspective. In that time, Trump and Kushner have indeed governed unlike White House officials in the past, sometimes appearing to break the rules without facing repercussions.
A lawyer for Kushner did not immediately respond to a request for comment from Newsweek on Tuesday.