Jared Kushner's Dad Trashes Ethics Watchdog 'Jerks' Who Stop Rich, Smart People From Working in Government
The father of White House senior adviser and son-in-law of President Donald Trump Jared Kushner decried ethics watchdogs as "jerks" and answered critics claims of conflicts of interest between Kushner and his family's vast real estate empire in a wide-ranging interview released Friday.
Charles Kushner challenged anyone who worked for a watchdog group as someone incapable of getting a "real job," and claimed such groups only "discourage" wealthy people from entering into public service, while in conversation with real estate outlet The Real Deal.
"I think they're a waste of time," Kushner said of ethics groups. "They're guys who can't get a real job, ethics watchdog? Who gets a job–ethics watchdog? Give me a break."
Kushner expounded further on the groups, while also stating conflicts of interest are self-evident and addressing his long-running work with Citigroup, as well as private equity firm Apollo Global Managment. Kushner Companies was found to have more than $850 million in debt between the two financial entities, with Citi holding more than $600 million of it. The company responded by stating it had done business with Citigroup "for decades," and that Jared Kushner played no role in any loan from Apollo.
"All they want to do is assure that poor, not successful people go into government," he said of ethics watchdogs. "That's all they want to do. Because if you're successful, you shouldn't be penalized by stupid ethics watchdogs raising things that are potential. You know when there's a conflict. It's not a conflict when you meet with [JP Morgan chairman] Jamie Dimon, and they're giving a loan to a company that's been in business for 40 years, 50 years, whatever it may be."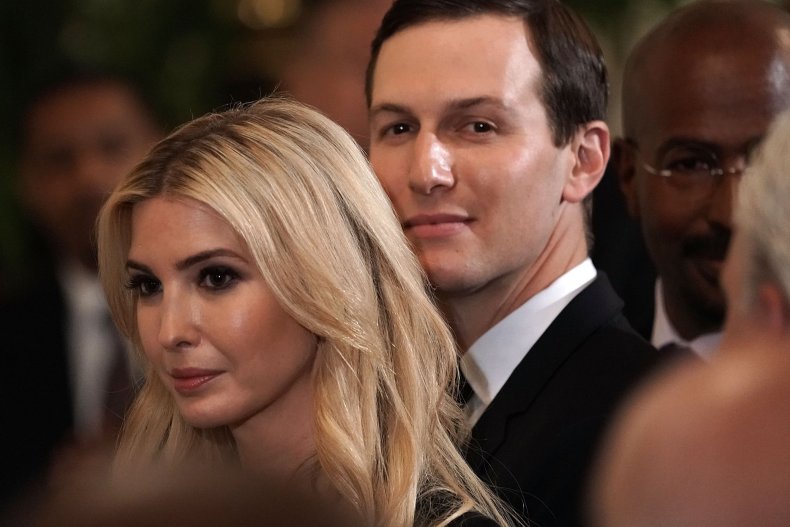 While still criticizing ethics watchdogs, Charles Kushner said his son and daughter-in-law, White House senior adviser Ivanka Trump, have persevered in Washington while making great sacrifices amid daily doses of negative press coverage.
"They discourage rich, smart, successful people from going into government. Because a lot of rich, smart, successful people say, 'Why the hell am I doing this?' I look at what my kids have sacrificed to go into government, with the only intent of doing good for this country and for the world, and to help people," Kushner said.
He continued: "And what they have sacrificed, and the daily barrage of negative media, and the attacks they get, and they had a perfect, beautiful life and they still have a very good life, but they sacrificed a lot."