Jared Kushner 'Deserves' to Be Investigated for His Involvement in Russia Meetings, Chris Christie Says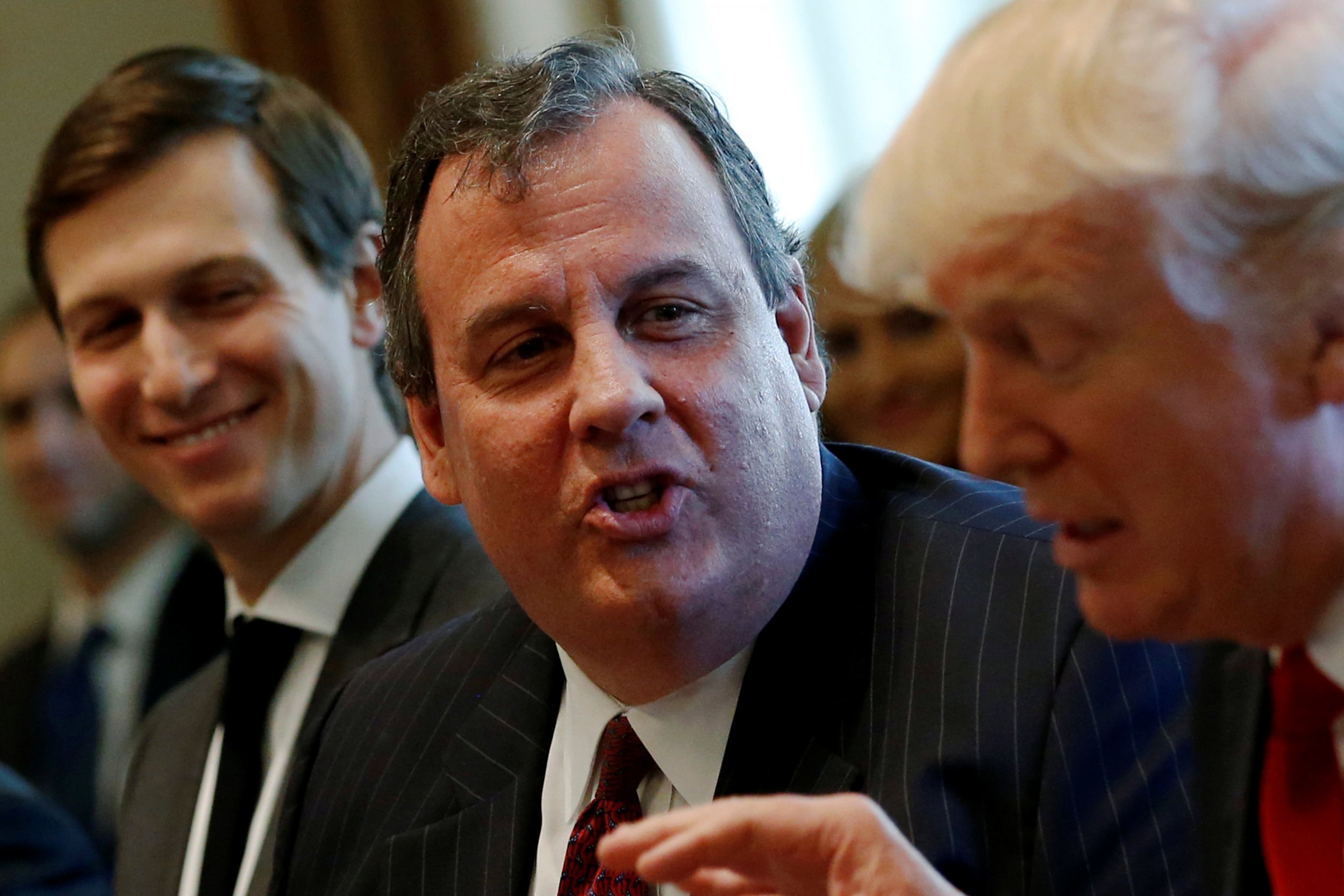 New Jersey Governor Chris Christie, who helped put Jared Kushner's father in prison, showed no mercy toward the senior White House adviser on Tuesday, encouraging Russia probe investigators to closely examine any hand he may have had in potential wrongdoings by the Trump campaign.
President Donald Trump's son-in-law "deserves the scrutiny, you know why?" Christie said on MSNBC's Deadline White House. "Because he was involved in the transition and involved in meetings that call into question his role.
"Well then if he's innocent of that, then that will come out as (special counsel Robert) Mueller examines all the facts. And if he's not, that will come out too," Christie continued.
Kushner was the "very senior member" of the president's transition team who ordered former national security adviser Michael Flynn to contact Russian officials to try to stop a United Nations resolution condemning Israeli settlement activity before Trump was inaugurated, various news outlets reported earlier this month.
The Kushner connection came to light in court documents Mueller filed in the case against Flynn, who pleaded guilty to lying to the FBI about his communications with Russians and has agreed to cooperate fully in the investigation. Flynn's guilty plea likely jeopardized Kushner.
Furthermore, Kushner, along with the president's oldest son Donald Trump Jr., and Trump campaign chairman Paul Manafort in June 2016 reportedly met with a Kremlin-connected Russian lawyer at Trump Tower who promised damaging information on opponent Hillary Clinton.
"Whether he deserves it or not, he's getting it," Christie said Tuesday of scrutiny on Kushner. "And the facts will determine that ultimately."
Christie's ruthlessness toward Kushner should not come as a surprise. As a U.S. attorney in the early 2000s, Christie prosecuted Kushner's father, billionaire real estate developer Charles Kushner, for tax evasion, witness tampering and illegal campaign donations, leading him to spend two years in federal prison.
In March, Christie denied that he and the younger Kushner have a tense relationship over his father's sentence, claiming "that stuff is ancient history."
An early Trump supporter, Christie served as chairman of Trump's transition for about six months before being booted, a decision Christie recently called a "big mistake."
Christie also said that Flynn has "been cooperating for a while" and showed support for Mueller's probe. He added that Mueller has "made some mistakes but it doesn't mean it impugns the investigation's credibility."
"As I've said, (Mueller) is an honest guy," Christie said. "I believe he will do an honest, fair investigation."