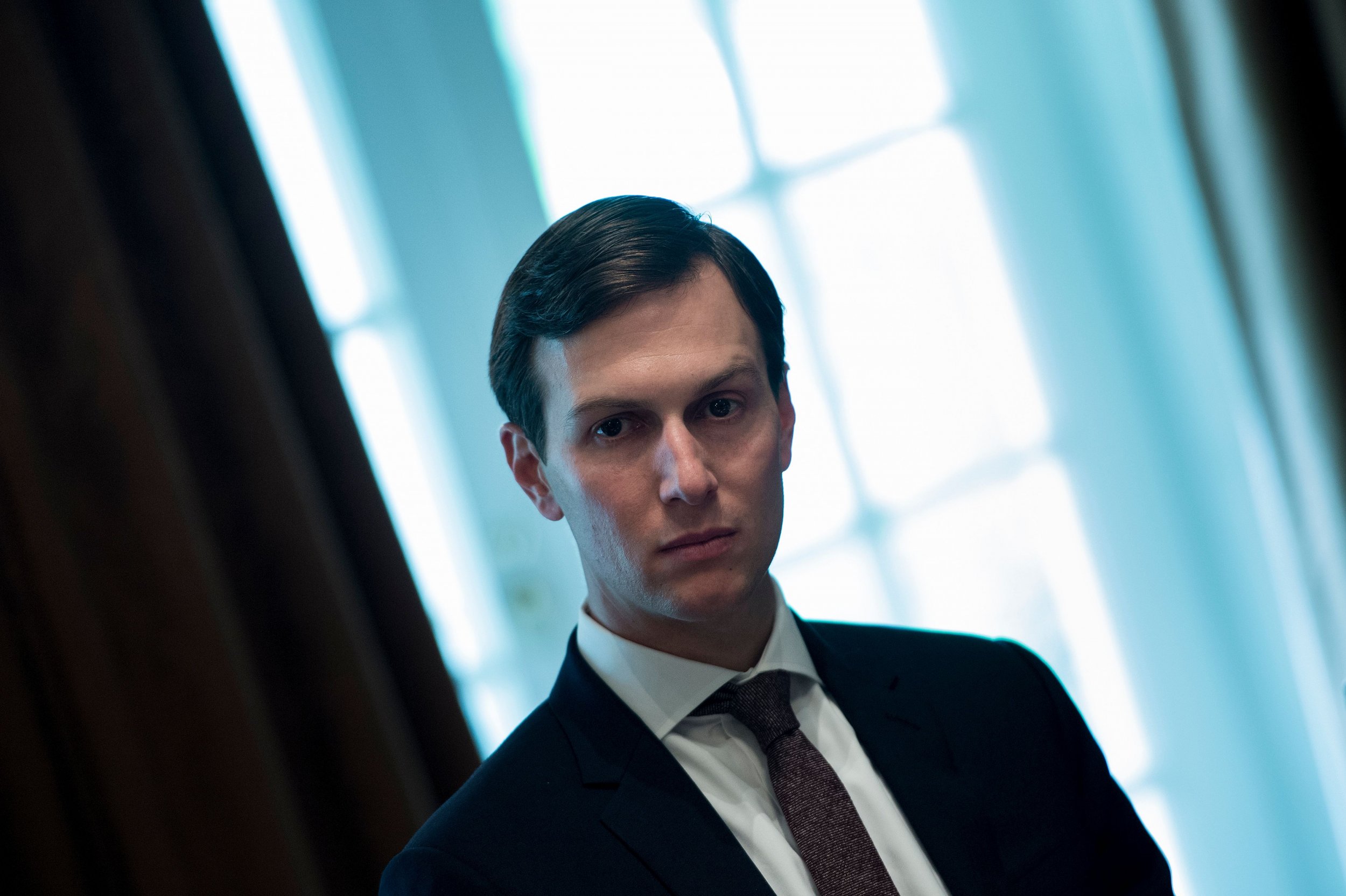 Deutsche Bank on Monday stated that it will take legal action against a German magazine for reporting that the financial institution provided banking supervisors with suspicious money transactions associated with Jared Kushner. A spokeswoman for Kushner Companies said the organization had not been contacted by Trump–Russia collusion investigators.
Related: Jared Kushner 'Deserves' to Be Investigated for His Involvement in Russia Meetings, Chris Christie Says
The monthly business magazine Manager Magazin last week reported that the German bank gave evidence of suspicious money transfers related to Kushner's family accounts to the Federal Financial Supervisory Authority, which is Germany's bank regulatory agency, also known as BaFin. The report added that the bank was willing to turn the information over to Russia probe special counsel Robert Mueller.
"It is wrong to assert that Deutsche Bank supplied the German financial supervisory authority BaFin with a report stating that the real estate investor Jared Kushner or companies or persons associated with him may have channeled suspect funds via Deutsche Bank when executing their transactions," the bank said in a statement. "We are taking legal action regarding this reporting."
The Manager Magazin story stated: "There are indications that Donald Trump's son-in-law or persons or companies close to him could have channeled suspicious monies through Deutsche Bank as part of their business dealings," but did not provide further details.
Kushner Companies spokeswoman Chris Taylor told Newsweek in an email Monday that the family-run real estate company "has done nothing wrong with its relationship with Deutsche Bank" and that its transactions with the bank "were bid out on a competitive market-rate basis."
"Any story claiming that we have done anything wrong in our dealings with Deutsche Bank is made-up and completely baseless," Taylor went on, adding that no news agencies reached out to the company before publishing the "crazy allegations."
Taylor said Mueller's office had not contacted Kushner Companies.
"There is no money-laundering. There is no Russian connection. There are no improper loans. There are no misrepresentations," she stated. "Everything has been handled in a normal, professional and commercial manner."
Federal prosecutors last month reportedly subpoenaed the bank—a major lender to Trump and Kushner—for records relating to Kushner Companies. It was unknown if the records involved Kushner or Mueller's probe into possible collusion between Trump's campaign and Russia in the presidential election.