Jared Kushner Doesn't Read, Calls His Father 'Daddy,' Former Employee Says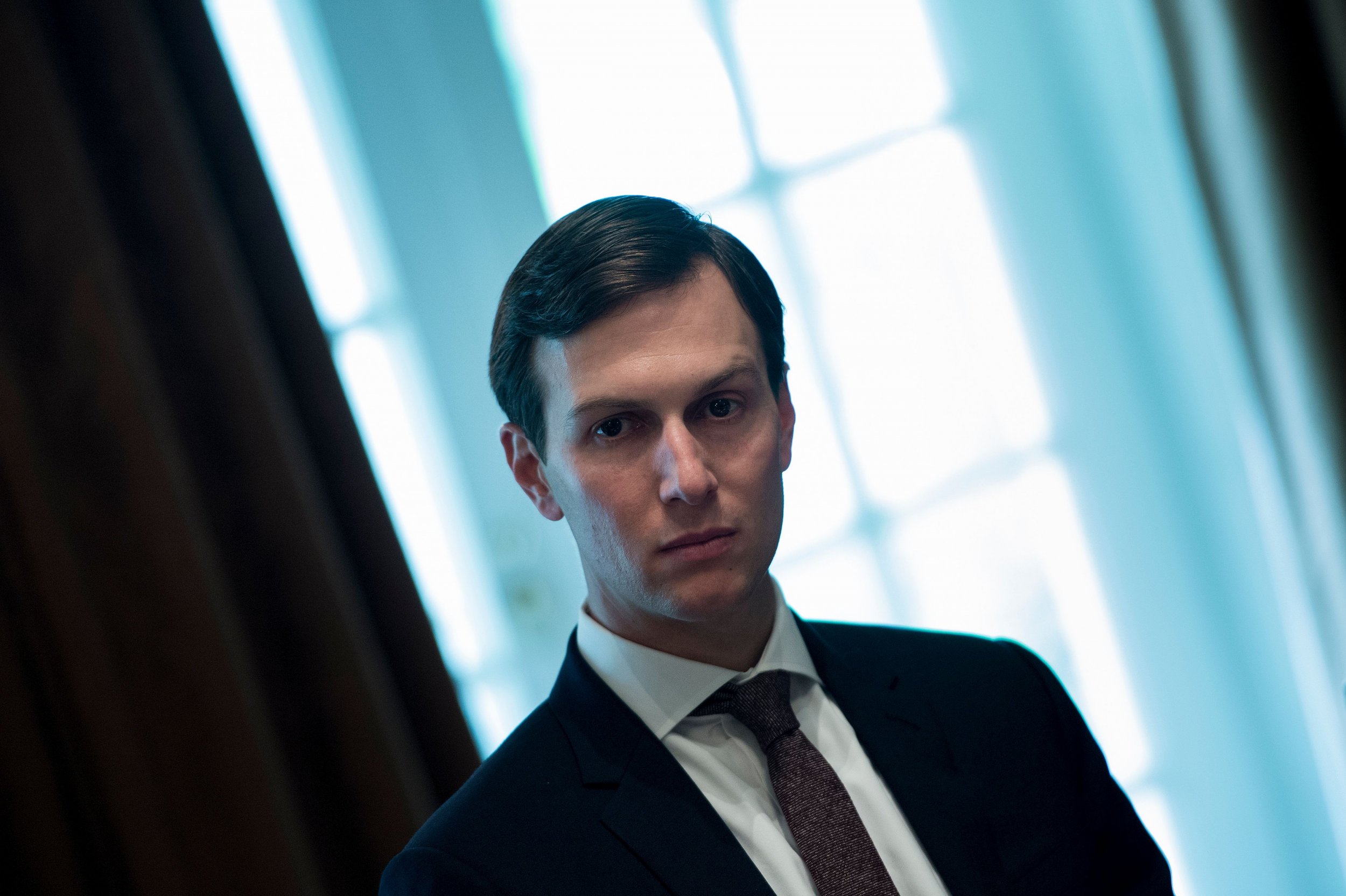 A former employee of Jared Kushner has claimed the senior adviser doesn't read and calls his father "daddy." Kyle Pope, who worked as an editor for the New York Observer while Kushner was publisher, described his time working for Kushner in a tell-all article for the Columbia Journalism Review, where he is currently editor-in-chief and publisher.
Despite Kushner being responsible for the publication, Pope said he did not take much interest in actually reading the paper—or any other publication. "Most weeks, Kushner not only didn't read the Observer, he didn't appear to read anything else, either. I never knew him to discuss a book, a play, or anything else that was in the Observer's cultural wheelhouse," Pope wrote, also stating he could see where the first strains of anti-media sentiment began.
"You can hear echoes of Kushner's attitudes toward the press in Trump's obsession with the 'failing' New York Times, a notion that is inaccurate but that echoes Kushner's singular focus on the Observer's bottom line, often to the detriment of the quality and integrity of the paper he was supposed to be shepherding," Pope added.
Kushner, who is known to be close with his father-in-law, was given an official role within the White House, as a senior adviser to the president, and is reportedly also close to his own father. Discussing Kushner's relationship with his dad, Charles, who was sent to prison for tax evasion and witness tampering, among other things, Pope said the pair were close.
"Charles, whom Jared talked to frequently while the father was imprisoned in Alabama, popped in often during my meetings with Jared on Fifth Avenue. I remember this because Jared would refer to him as 'daddy,' which I found strange," Pope wrote.
The journalist also said he was surprised to see Jared and his wife Ivanka at Donald Trump's rallies, commenting: "I began to see Jared showing up at his father-in-law's primary rallies around the country, spouting the kind of conservative populist message that I'd never heard come out of Jared's mouth."
"When I knew them, Jared and Ivanka were hanging out with Ashton Kutcher and Demi Moore, not trying to keep immigrants out of the country," he added.