Jared Kushner on Donald Trump's Election Night: 'I Got an Idea, Let's Call Drudge'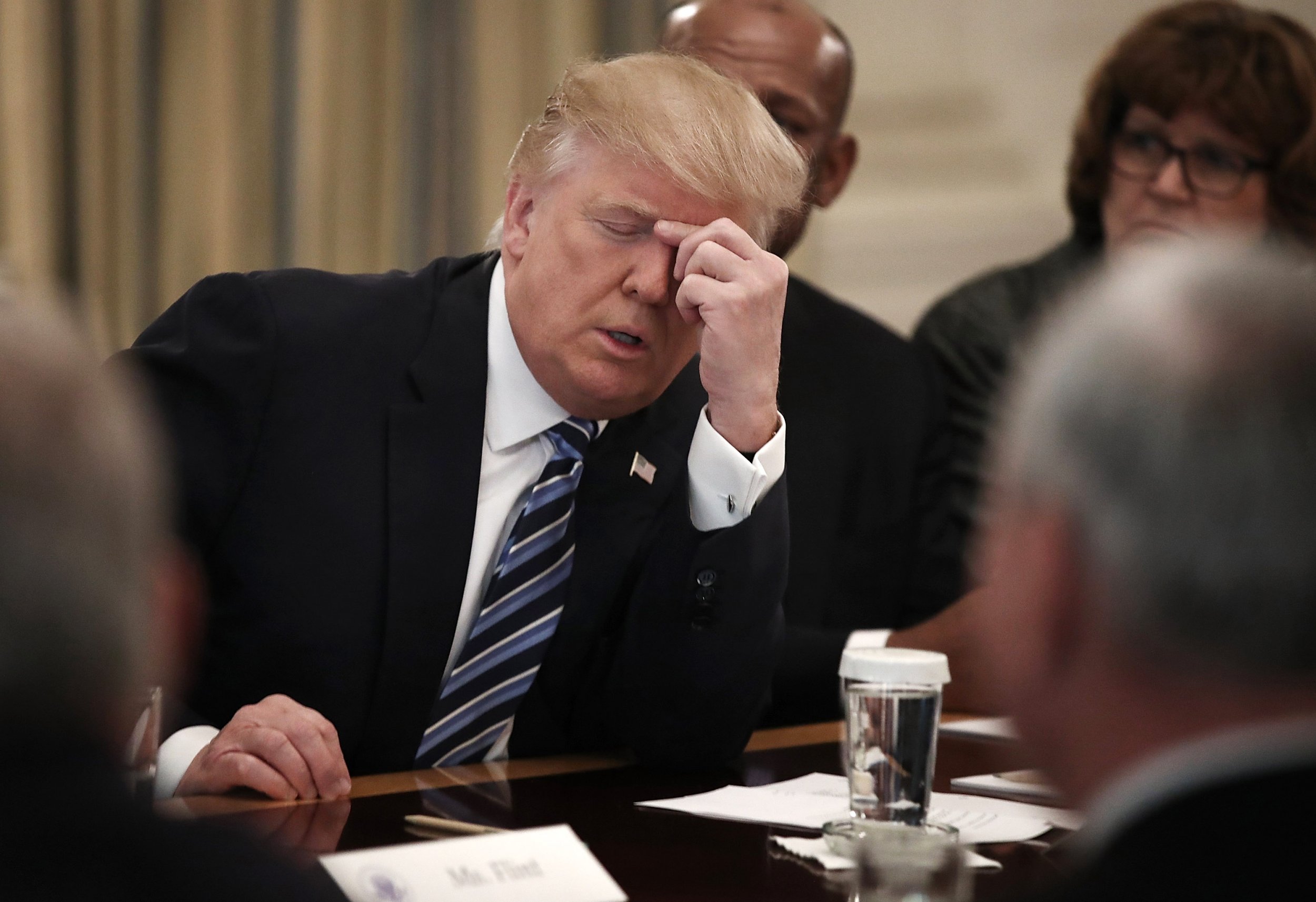 The night of the 2016 presidential election, two top aides to Donald Trump, Jared Kushner and Steve Bannon, called the editor of the right-wing news site the Drudge Report to see if Trump was going to win the presidency.
Heading into the evening, pollsters and early exit polls showed that Trump probably wasn't on the road to victory. Esquire interviewed dozens of journalists and politicians on what they were doing that night.
"The exit polls were horrific," Bannon told Esquire. "It was brutal. I think we were close in Iowa and Ohio and everything else was just brutal. Losing everywhere. Florida, Pennsylvania. I mean, it looked like a landslide."
This was still early on, when the first round of exit polls showed Hillary Clinton beating Trump in almost every state. Trump's aides had to call the candidate and update him, and they didn't have anything positive to report.
"Jared [Kushner] and I were out on this balcony in Trump Tower," Bannon told Esquire. "We looked at it on Jared's iPhone. And the numbers were so bad that we regrouped inside. We look at each other and we go, 'This can't be right. It just can't.'"
They needed some good news.
"And Jared goes, 'I got an idea, let's call [Matt] Drudge,'" Bannon said. "And Drudge says, 'The corporate media—they've always been wrong the entire time—these numbers are wrong.'"
That calmed down a panicky campaign staff: After all, the media had been wrong quite a bit, they thought, and Drudge was probably right.
"Drudge snapped us out of it, saying, 'You guys are a couple of jamokes. Wait until the second exit polls come out, or later,'" Bannon said.
So they called Trump and told him what the first exit polls showed, but also focused on what Drudge had told them.
"And then we said, 'Hey, ya know, we left it all on the field. Did everything we can do. Let's just see how it turns out,'" Bannon said.
A few hours later, the election was called for Trump.
"When he heard it was being called by AP, I shook his hand and said, 'Congratulations, Mr. President,'" Bannon said. "So we kinda laughed. There were no big hugs or anything. Nothing crazy. He's not a guy who gets overly excited. He's very controlled. People around him are very controlled. We were obviously very happy and ecstatic. But it's not a bunch of jumping around, high-fiving, anything like that."