Ivanka Trump's Husband, Jared Kushner, Met With Russian Officials Last Year, and the FBI Is Investigating Why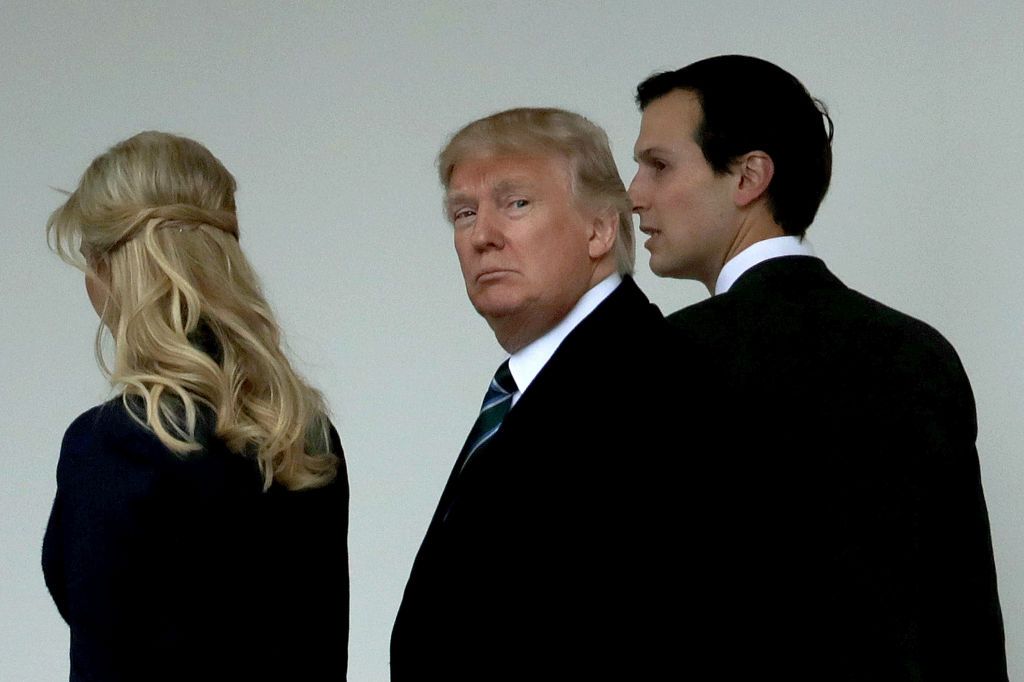 The FBI is scrutinizing Donald Trump's son-in-law, Jared Kushner, as part of its Russia probe, NBC News reports.
Investigators are interested in Kushner's separate meetings with Russian ambassador Sergey Kislyak and banker Sergey Gorkov in December 2016, The Washington Post reports, although the newspaper writes that Kushner has not been accused of doing anything wrong.
As NBC explains, Gorkov studied at the training school for Russia's Federal Security Service, an intelligence agency known as the FSB. He is also the chairman of Vnesheconombank, which is owned by Moscow and has been sanctioned by the U.S. since mid-2014.
Related: Trump wants NATO to pay up and fight ISIS
Michael Flynn, Trump's former national security adviser, attended the meeting with Kushner and Kislyak in December. Later that month, Kushner sent a deputy to meet with the Russian ambassador. In yet another meeting, Flynn met Kislyak one-on-one, and the two discussed ending U.S. sanctions against Russia—something Flynn later reportedly misrepresented to Vice President Mike Pence. When details of their meeting leaked, Trump asked Flynn to resign.
Kushner, a key White House adviser and the husband of the president's daughter Ivanka Trump, did not initially disclose his meetings with Kislyak or Gorkov on his security clearance forms, according to The New York Times. His lawyer said this was an accident and explained the forms would be changed to reflect the meetings.
"Mr. Kushner previously volunteered to share with Congress what he knows about these meetings. He will do the same if he is contacted in connection with any other inquiry," Jamie Gorelick, an attorney for Kushner, told The Post.
The FBI is investigating the Trump team and Russia on a number of fronts. One involves Russia's alleged attempts to influence the U.S. election and the Trump campaign's alleged coordination with Moscow. There's also a separate probe into possible financial crimes, though the details remain murky, and yet another investigation into Flynn's undisclosed dealings with foreign countries.
Sarah Isgur Flore, a spokesperson for the Justice Department, told The Post: "I can't confirm or deny the existence or nonexistence of investigations or subjects of investigations."
The investigation into links between Trump's campaign and Moscow is now being spearheaded by a special counsel, former FBI Director Robert Mueller, while the Pentagon's top watchdog is running the Flynn probe.
NBC News reports that Kushner is "in a different category" from Flynn and former Trump campaign manager Paul Manafort, who have received grand jury subpoenas. It's unclear if federal investigators have requested any records from him.