Jared Kushner Talks to Fox News Chairman Rupert Murdoch 'Every Day,' Asks Him for Advice: Report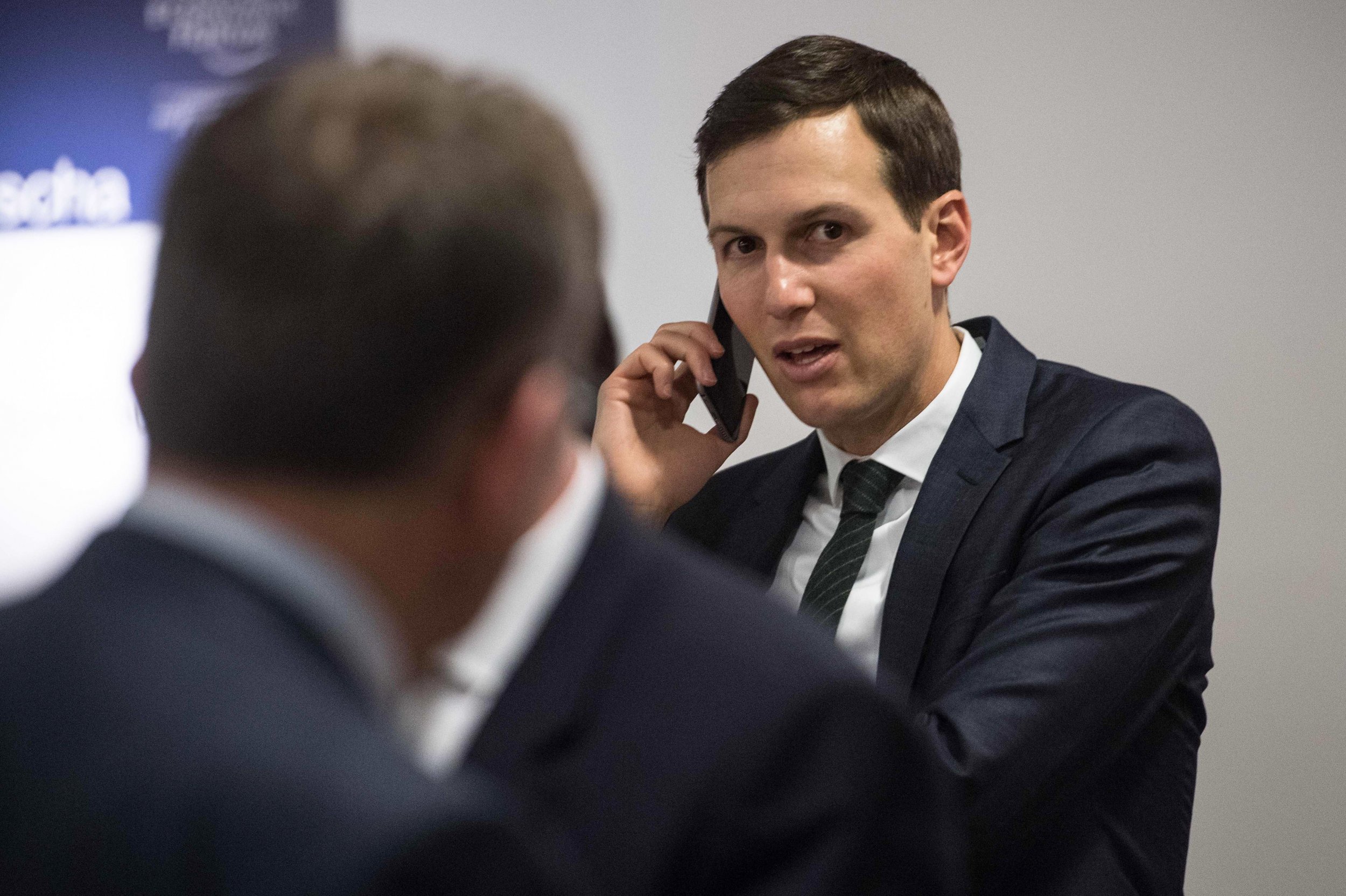 President Donald Trump's son-in-law and senior adviser Jared Kushner reportedly talks to Fox News chairman Rupert Murdoch "every day" to assure him that the White House is running smoothly, despite reports of chaos, and to ask for advice.
Murdoch may have an even closer relationship with Kushner than he does with the president, according to a New Yorker story published online Monday, which said that while Fox News had always been partisan, it appeared to have crossed the line into propaganda for Trump.
Kushner has "worked hard to win over Murdoch," according to the story, which cited "well-informed sources."
Kushner, 38, has reached "an almost filial status" with Murdoch, 87, according to The New Yorker. One source apparently said Kushner and Murdoch communicated "like, every day," with multiple sources saying the two talked regularly.
Murdoch, perhaps the world's most influential media mogul, also speaks with Trump on the phone often, several sources told The New Yorker.
"It's two men who've known each other for a very long time having frank conversations," a former Trump aide who was often in the Oval Office when Murdoch called, told the magazine. "The president certainly doesn't kowtow to Murdoch, but Murdoch also doesn't to kowtow to him. He speaks to him the same way he would have five years ago."
The White House did not immediately respond to a request for comment from Newsweek.
Murdoch, a billionaire who also founded News Corp and 21st Century Fox, met Trump in 1976 through their mutual acquaintance, the lawyer Roy Cohn. Their relationship has not always been the warmest. Murdoch called Trump "a f***ing idiot" after the two spoke about immigration issues, journalist Michael Wolff wrote in his book Fire and Fury: Inside the Trump White House published last year. The president is aware that Murdoch has criticized him, but "it doesn't seem to matter," a former Trump aide told The New Yorker.
Trump made Kushner a senior White House adviser. Even though Kushner had no previous government experience, Trump gave him a broad portfolio that included forging a Middle East peace plan. About two years into his tenure, Kushner got his first major legislative victory, the passage of a bipartisan criminal justice reform bill, that has seemingly elevated his status in the West Wing.
Kushner's influence apparently extends beyond his immediate role. He, not his father-in-law, was behind the firings of at least four people, including former Trump transition team chairman Chris Christie and former Trump campaign manager Paul Manafort, Christie wrote in his book, Let Me Finish, published in January. Kushner also reportedly pushed for the firing of former FBI Director James Comey in May 2017.