Jared Kushner Is Getting Almost Universal Praise for the First Time in Trump's White House for Prison Reform
President Donald Trump's son-in-law Jared Kushner is getting almost universal praise, from Republicans and Democrats alike, for the first time as a White House senior adviser for his efforts around a criminal justice reform bill that appears on its way to becoming law.
The criminal justice overhaul legislation, which would eliminate some crackdowns on sentencing from the 1990s and form programs to reduce recidivism, passed the Senate on Tuesday and is expected to pass the House this week.
Within weeks of entering the White House, Kushner began expressing support for criminal justice reform to congressional leaders from both parties, law enforcement groups, the American Civil Liberties Union (ACLU); the Brennan Center for Justice; Van Jones, a CNN political commentator and former special adviser to ex-President Barack Obama; and reality-TV star Kim Kardashian West. Kushner's actions have also been noticed by stakeholders across the political spectrum.
"Look, I think Kushner, the administration generally, deserves credit for being open and supportive of this reform," Democratic Representative Adam Schiff, of California, who chairs the House intelligence committee, said on CBS This Morning Wednesday. "There have been people in Congress working on this well before Kushner and anyone else entered the scene, but nonetheless, we need all three—House, Senate and White House—to work together on this."
"I don't think this would have happened without him," said Senator Cory Booker of New Jersey, a potential 2020 Democratic presidential contender, adding that the bill would have "a profound effect on thousands of families who have been suffering as a result of this broken system."
ACLU Executive Director Anthony Romero noted that Kushner's work with Democratic Senator Dick Durbin, of Illinois, and Republican Senator Chuck Grassley, of Iowa, was "critical to getting us to this point" and complimented Kushner's "doggedness" and "tenacity." Romero offered that praise despite the ACLU's 107 lawsuits against the Trump administration.
The nonprofit and nonpartisan Brennan Center for Justice, dedicated to democracy and justice reform, has generally opposed Trump administration policies but has also rallied behind Kushner's criminal reform work. Inimai Chettiar, who is director of the center's justice program and attended several meetings on criminal justice reform with Kushner, said the president's son-in-law "understands why this is a very important issue and the effect that it could have."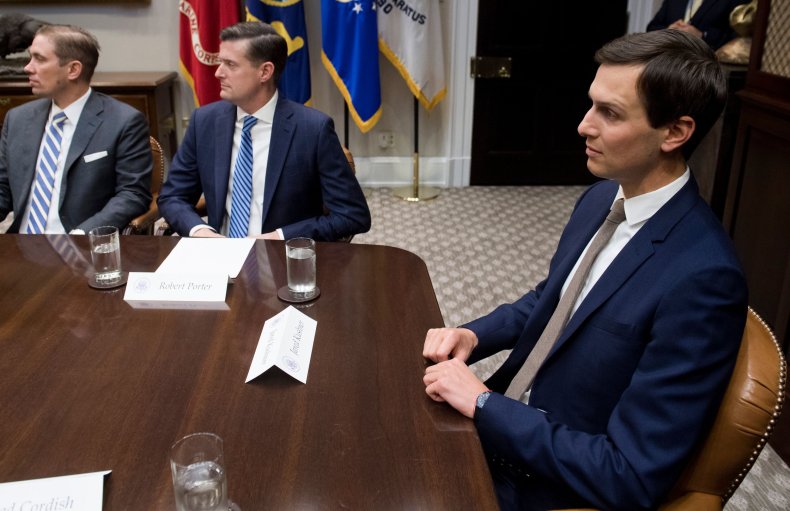 The bill becoming law will be the first major victory for Kushner, who has been criticized for entering the West Wing with no prior government experience, conflicts of interests with his business, and a close relationship with Saudi Crown Prince Mohammed bin Salman, who is accused of ordering the murder of journalist Jamal Khashoggi.