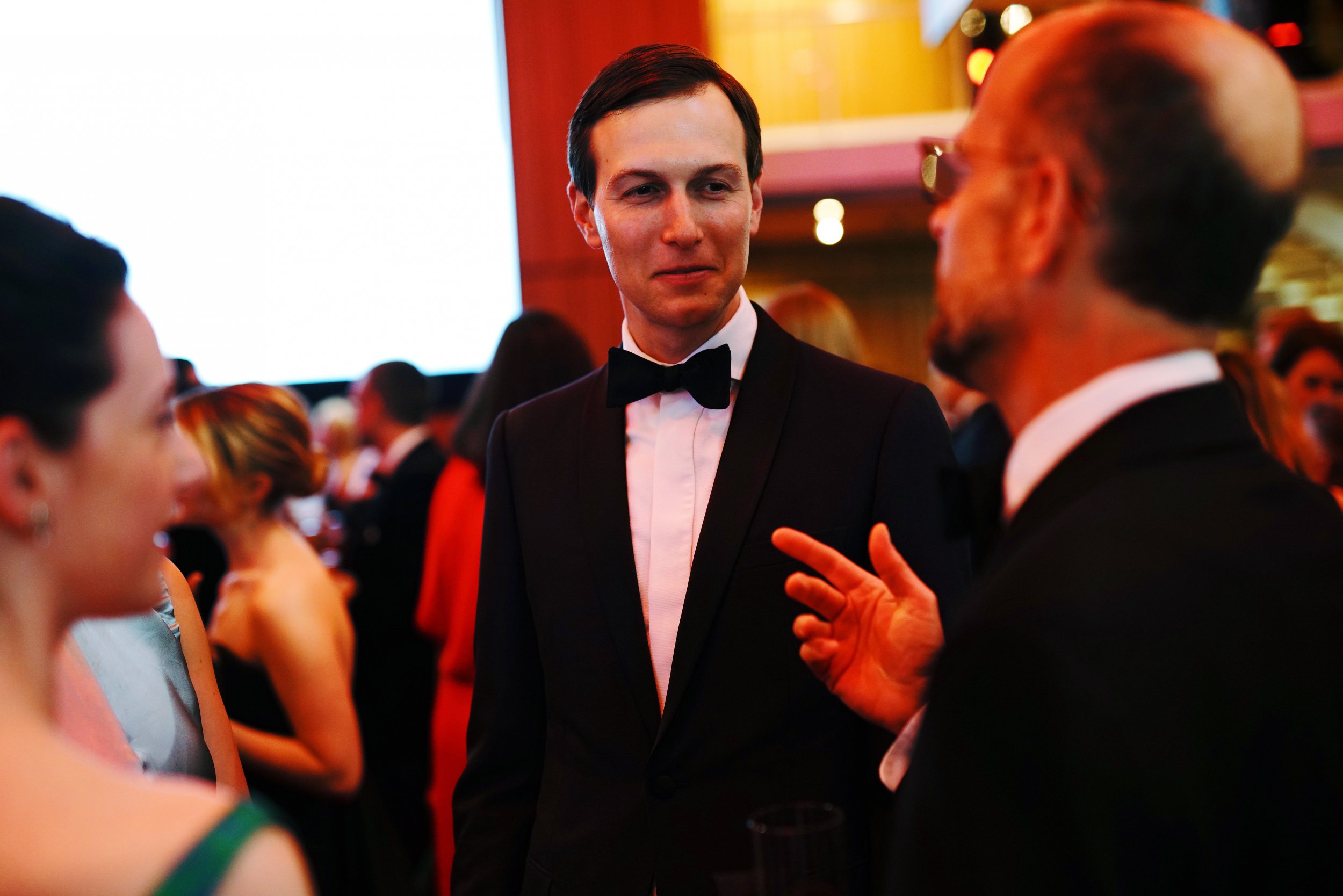 During a Time 100 Gala 2019 toast Tuesday night, President Donald Trump's son-in-law Jared Kushner got called out for his close relationship to Saudi Crown Prince Mohammed bin Salman, and was challenged to use it to help free a Saudi activist from prison.
In his toast, comedian Hasan Minhaj praised Saudi activist Loujain al-Hathloul, one of Time's 100 most influential people for 2019 and who was imprisoned in the kingdom after fighting for women's rights, including lifting the driving ban imposed on them.
"She has been tortured. And a lot of times as comedians we get a lot of credit. People come up to us and they go, 'Thank you so much for pointing a light on that issue,' but that's all we're doing, we're pointing," Minhaj said. "And I just want to say thank you to Loujain for being the light."
Minhaj then referenced White House senior adviser Kushner, who was at the gala, without naming him.
"I know there's a lot of very powerful people here, and it would be crazy if there was a high ranking official in the White House that could WhatsApp MBS and say, 'Hey, maybe you could help that person get out of prison because they don't deserve it,'" Minhaj said. "But, hey, that person would have to be in the room. It's just a good comedy premise."
Minhaj was referring to reports from House Democrats that Kushner had been messaging Salman on WhatsApp about government business and other information. Kushner faced scrutiny over his apparent WhatsApp communications with the crown prince while the murder of U.S.-based journalist Jamal Khashoggi was being investigated. The U.S. Central Intelligence Agency believes that Salman ordered Khashoggi to be killed, but Saudi officials have denied it.
At the Time 100 Summit earlier on Tuesday, Kushner said of Salman with regard to Khashoggi: "The advice I gave was, be as transparent as possible. We have to make sure there is accountability for what happened."
After the toast, Minhaj told Time that his request to Kushner was sincere and that he did not see how the president's son-in-law reacted.
"I was just hoping he could send a WhatsApp message," Minhaj said. "[It could say] hey, this person has been fighting for civil liberties for all people. Maybe you should let them out of prison."
Minhaj, a former Daily Show correspondent, is a Time 100 honoree for his Netflix series Patriot Act With Hasan Minhaj.
"Patriot Act is the manifestation of Hasan's whip-smart commentary, charisma and sincerity. It's also a consistent reminder that Hasan is America. And America is Hasan," Daily Show host Trevor Noah wrote of Minhaj.
Kushner was not a Time 100 honoree.