Did Jared Kushner Help Puerto Rico? White House Claims About His Hurricane Maria Efforts Are Unclear: Report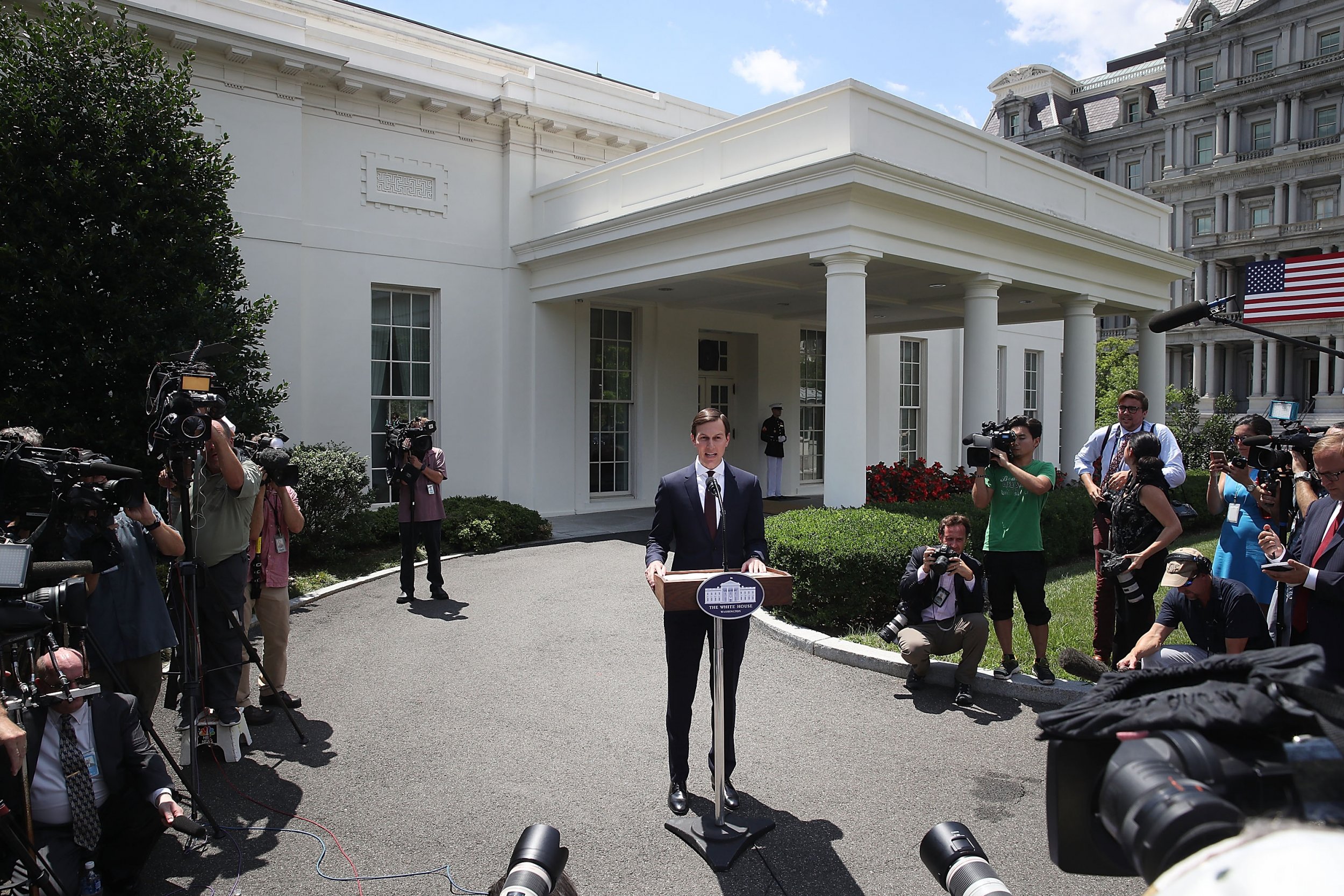 Roughly two months after White House Chief of Staff John Kelly said Jared Kushner had sent members of his Office of American Innovation to Puerto Rico to report back on conditions on the Hurricane Maria-ravaged island, it's unclear what, if anything, his team accomplished.
Related: Jared Kushner Needs Security Clearance to Work for Trump, Ex–National Intelligence Director Says
"Nobody has mentioned at all anything Kushner is doing," Giancarlo González, a technology consultant in Puerto Rico involved in development projects, told Mother Jones in a report Wednesday.
No evidence has surfaced that the team overseen by Kushner, President Donald Trump's son-in-law and senior advisor, is still part of Puerto Rico's Hurricane Maria relief efforts.
A U.S. official who works closely with Puerto Rico politicians told the magazine they "didn't know (Kushner) was doing anything down there" and that four people involved in recovery efforts were not aware of any direct assistance from the White House.
Florida Governor Rick Scott in early November announced a meeting in San Juan about power restoration with a delegation of state utility providers and U.S. officials including Reed Cornish, who works in the Office of American Innovation.
Cornish was pictured in a tweet by Puerto Rico Governor Ricardo Rossello, but officials did not respond to the magazine's questions on any role he may have played.
A spokesman for Kushner did not respond to a request for comment from Newsweek.
Since moving into the West Wing, Kushner's portfolio of diplomatic assignments, which included forging peace in the Middle East and managing relations with China, has reportedly been greatly reduced by White House Chief of Staff John Kelly. Kelly was rumored to be contemplating getting Kushner and his wife, Ivanka Trump, pushed out of their White House advisory roles.
Kelly in late November denied the claim and said the Office of American Innovation had demonstrated its value through its undertakings in Puerto Rico.
Lisa Rosenberg, executive director of the advocacy organization Open the Government, told Mother Jones: "It's ironic that the Office of American Innovation is going to Puerto Rico to turn on the lights while keeping us in the dark."