Jared Kushner and Ivanka Trump Exercise in the Dark to Avoid Being Seen: Report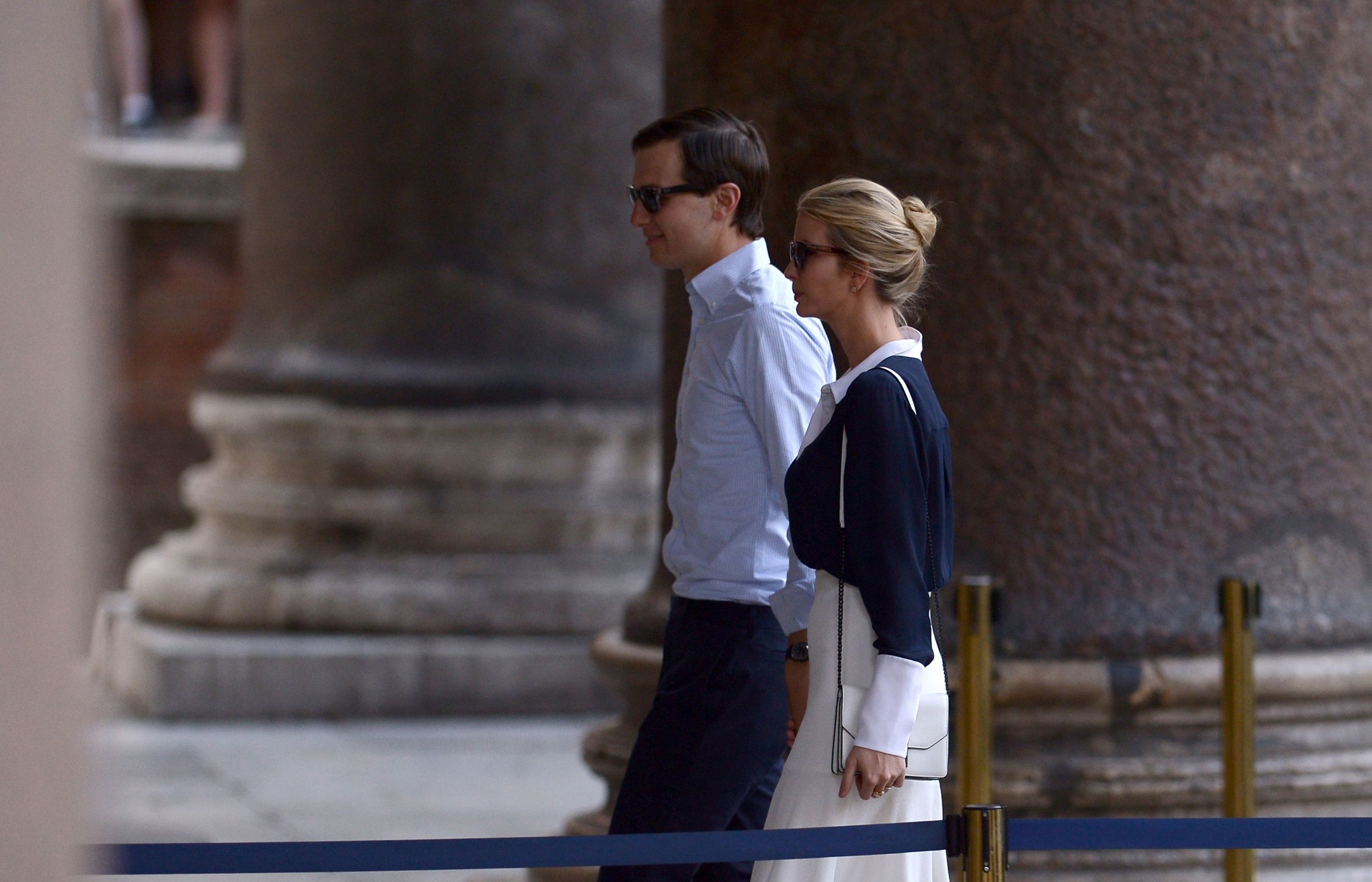 First daughter Ivanka Trump and her husband and fellow senior White House adviser Jared Kushner reportedly have a habit of exercising in the dark to go unseen.
Related: Ivanka Trump and Jared Kushner: The More Americans Get to Know Them, the Less They Like Them, Poll Indicates
President Donald Trump's daughter and son-in-law like to go to spin classes early in the morning at a studio near their Washington, D.C. home, which turns the lights off when the session starts. "The better to pedal unobserved," The Washington Post reported on Monday.
After a recent class, Kushner left the spinning studio quickly with a baseball cap shielding his face, straight for an SUV that chauffeured him out of sight, according to the report. Protesters have gathered outside the couple's home at least twice.
The couple's apparent preference for keeping a low profile while exercising emerged as several Trump administration officials deal with public harassment for taking part in implementing the president's policies, the most controversial of which has resulted in migrant families being separated at the border.
Last month, the Red Hen restaurant in Virginia refused to serve White House press secretary Sarah Huckabee Sanders, leading to a wave of heated sentiment on both sides of the political spectrum. Shortly after, Democratic Representative Maxine Waters urged her supporters to let Trump administration members seen in public know "they're not welcome anymore, anywhere." Waters's words have sparked a backlash from conservative commentators who have accused liberals of a double standard.
The escalating public actions against conservatives do not seem to have deterred the first daughter from getting her workout in. And she has been spinning long before her father became president.
"Crimson faced after a butt kicking spin class... #flywheel," she tweeted in July 2014.
"I just got destroyed by a Sunday morning spin class. Feel great now though. #flywheel," she tweeted in January 2014.
The mother of three made it known she went spinning after having a baby.
"Just finished my first post baby exercise session @Flywheel (that didn't involve chasing after a toddler!) Ouch!!!" she tweeted in November 2013.
Ivanka Trump faced further public backlash on Monday when she visited a school in Syracuse, New York, for an education and workforce development roundtable. She was greeted by about 100 protesters who shouted, "shame," and "what about the children?" in reference to family separation under the administration.