Jared Kushner and Ivanka Trump Should Be Subpoenaed Like Donald Trump Jr. Says Ex-Federal Prosecutor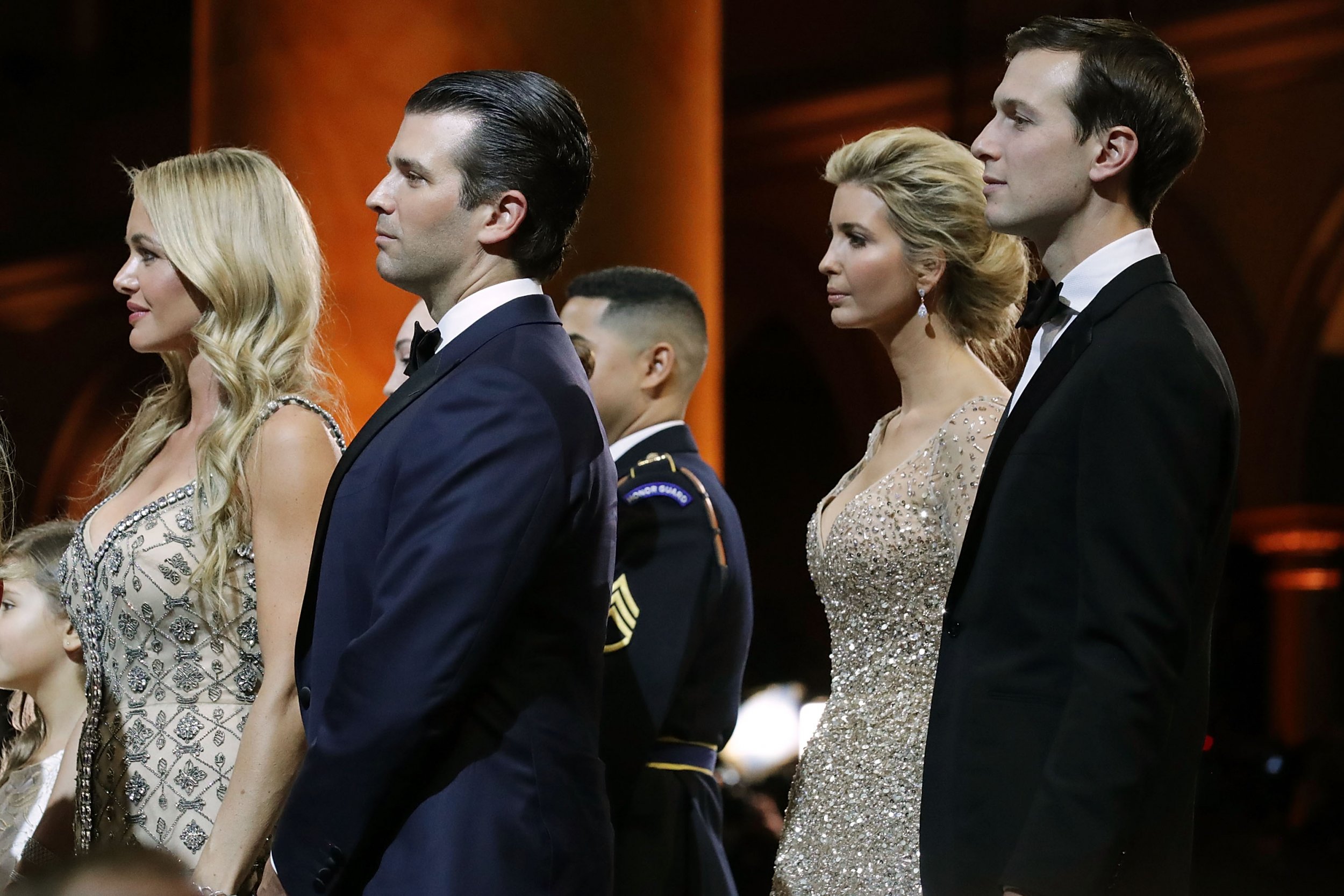 The Senate Intelligence Committee and other committees investigating the Trumps "should subpoena Ivanka Trump and Jared Kushner too," a former federal prosecutor opined after first son Donald Trump Jr. was subpoenaed on Wednesday.
On Thursday, Elizabeth de la Vega, a federal prosecutor for more than 20 years who was a member of the Organized Crime Strike Force, shared a Washington Post analysis piece on what could still be learned from Trump Jr. in light of the subpoena he was issued from the Senate Intelligence Committee.
"I don't see Senate Intel doing this, but House Intel and/or Judiciary should subpoena Ivanka Trump and Jared Kushner too," de la Vega tweeted. "No point in holding back on any subpoenas. Send them all out. More impact and more efficient that way."
President Donald Trump's daughter Ivanka has not testified before any committee regarding investigations into whether the Trump campaign colluded with Russians in the 2016 presidential election.
The president's son-in-law Kushner—who accompanied Trump Jr. to a June 2016 Trump Tower meeting with a Kremlin-linked lawyer who promised dirt on Hillary Clinton—testified before the Senate Intelligence Committee in July 2017 about his contacts with Russians, and had another closed-door session with the committee in late March.
Kushner, Ivanka Trump and Trump Jr. "are obviously key witnesses to multiple events and topics in the [Mueller] report, and many that are not—including Trump/Kushner family foreign financial entanglements. Congress should treat them no differently than any other witnesses," de la Vega told Newsweek in an email Friday.
The former prosecutor said the House intelligence and or judiciary committees should subpoena the president's family members "for the same reason they should subpoena Hope Hicks, Reince Priebus, Don McGahn, Mark Corallo, Corey Lewandowski and all other key witnesses named in the Mueller report."
To the extent that information in the Mueller report is not classified, the American people are entitled to see and hear the actual evidence, according to de la Vega.
"The best way for Congress to make that happen is to call the witnesses, major ones, at the very least, to testify at public hearings," she said. "It's critical that the public gets to hear this story through the live testimony of participants and witnesses."
Eric Columbus, a former senior counsel to the deputy attorney general during the Obama administration, told Newsweek that Kushner's last interview with the Senate Intelligence Committee took place before the redacted Mueller report was released, and "it's possible that there may be information in the Mueller report that contradicts something that Kushner told them, theoretically, in which case they might want to talk to him again."
Columbus said it "might very well be worth talking to" Ivanka Trump for the Senate Intelligence Committee if she was involved in any meetings planning the proposed Trump Tower project in Moscow.
Ivanka Trump in an ABC interview in February said she knew "literally almost nothing" about that plan.