Jared Kushner's Legal Team Says DNC Lawyers Know Where to Find Him: It's 'On Every Map in Washington'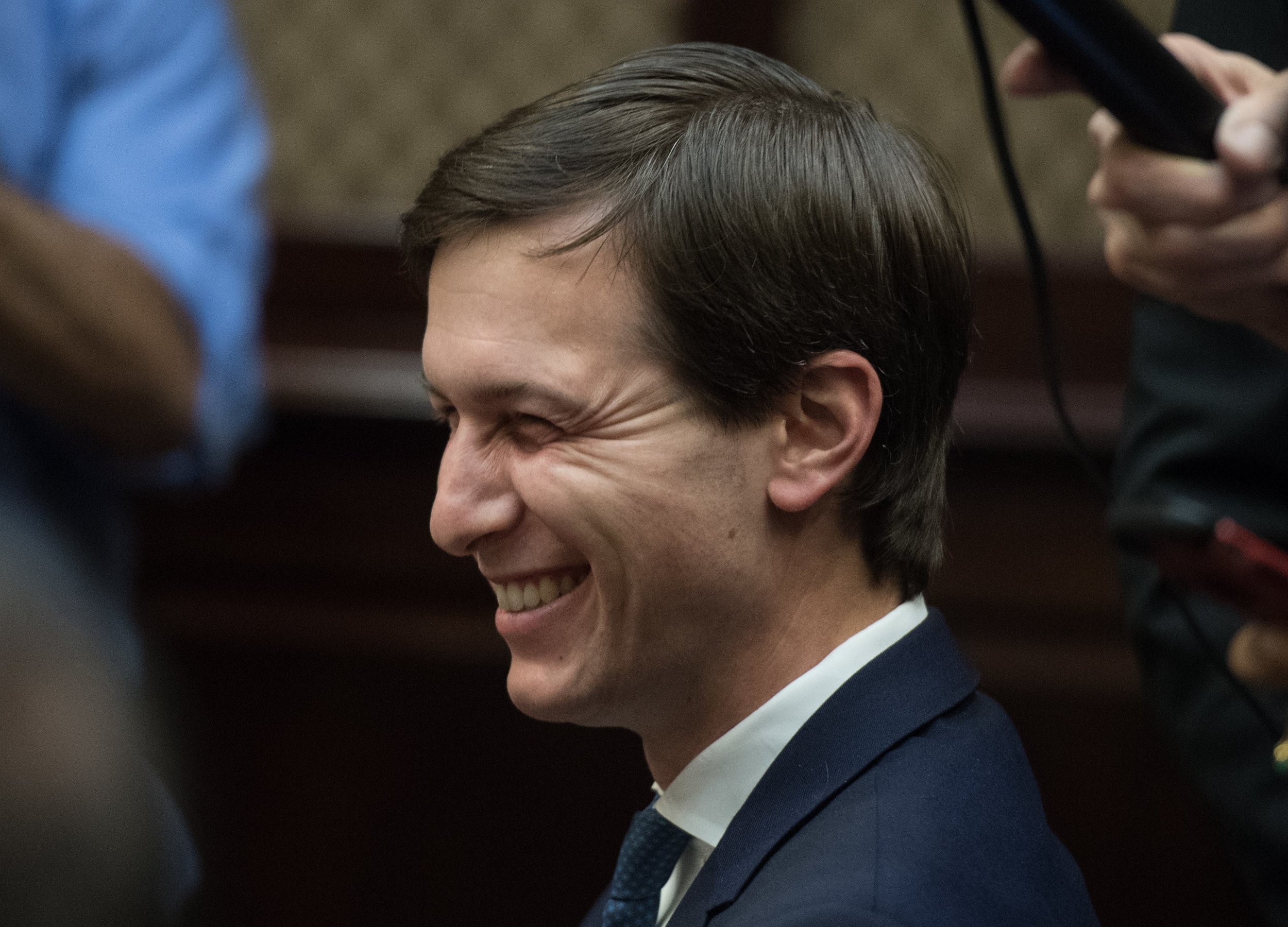 Jared Kushner's legal team has ridiculed Democratic National Committee (DNC) lawyers who went to court claiming they have been unable to serve a Russia conspiracy lawsuit court summons to President Donald Trump's son-in-law.
Related: Jared Kushner Is in Robert Mueller's 'Crosshairs' and Being Focused on 'Like a Laser' in Russia Probe, Watergate Reporter Says
In a court filing Tuesday, DNC lawyers alleged that Kushner, who serves as a senior White House adviser, sidestepped on at least six occasions the summons for their lawsuit accusing him and other Trump campaign members of conspiring with Russia against Hillary Clinton in the 2016 presidential election.
Peter Mirijanian, a spokesman for Kushner's attorney Abbe Lowell, in a statement to Newsweek Wednesday claimed it was easy to find Kushner.
"Given that the plaintiffs' counsel know where Mr. Kushner lives and works, (a place on every map in Washington)," Mirijanian stated, referring to the White House, "it is ridiculous for them to state that they did not know how to serve him with this purely political propaganda complaint."
He added: "We have now informed them how easy it is to do that and will respond to the lack of merits of the suit as the Court schedules such responses."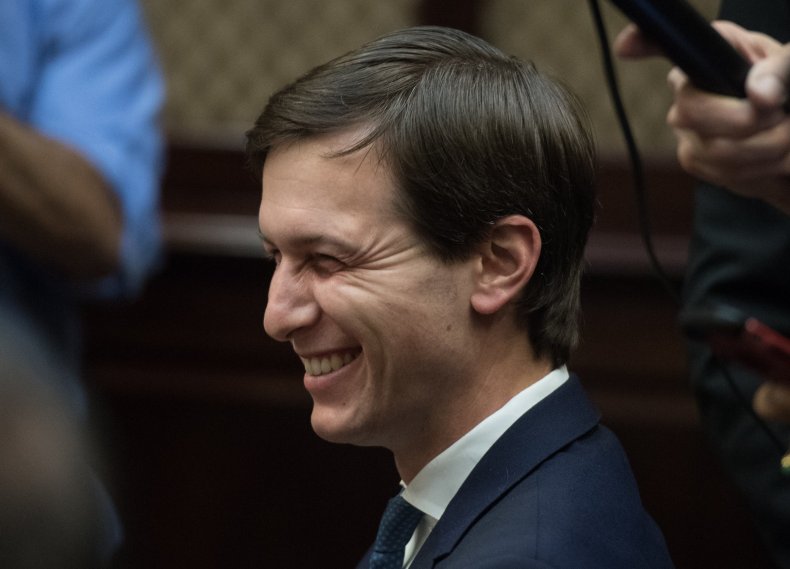 In their court filing, DNC lawyers said they could not deliver the court documents to Kushner at his apartment in Manhattan three times in June because people there would not accept them.
A Secret Service agent at Kushner's Kalorama home in Washington, D.C., is said to have told the process server to "figure out another way to attempt service." The lawyers tried to send Kushner the summons via certified mail but it was returned to the sender. On the sixth try, a process server attempted to serve the doorperson, security guard or mail clerk at Kushner's Manhattan residence but staff "did not accept service," lawyers stated in the court filing.
U.S. District Court Judge John Koeltl on Wednesday sided with Kushner and denied a DNC lawyer's request to serve Kushner by mailing the summons to his Washington, D.C., residence.
The DNC "has not yet established the impracticability of other means of serving Kushner," Koeltl said, suggesting they try Kushner's attorney.
"Service is not intended to be a game for the serving party or the party to be served," the judge wrote. "The court is confident that the DNC's counsel can contact Kushner's counsel and arrange a mutually convenient means to effectuate service."
It is unclear whether Kushner's attorney will be receptive to such a method, given Mirijanian's statement.