Jared Kushner Loves Using Smiley Faces And Exclamation Points, Emails Show
Jared Kushner, one of President Donald Trump's closest advisors and the man who has been tasked with brokering peace in the Middle East, has a soft spot for smiley faces and exclamation marks.
Emails obtained by Politico between Kushner and New York City Mayor Bill de Blasio's administration were peppered with "exclamation marks, smiley faces, and general sunniness," the news outlet reported.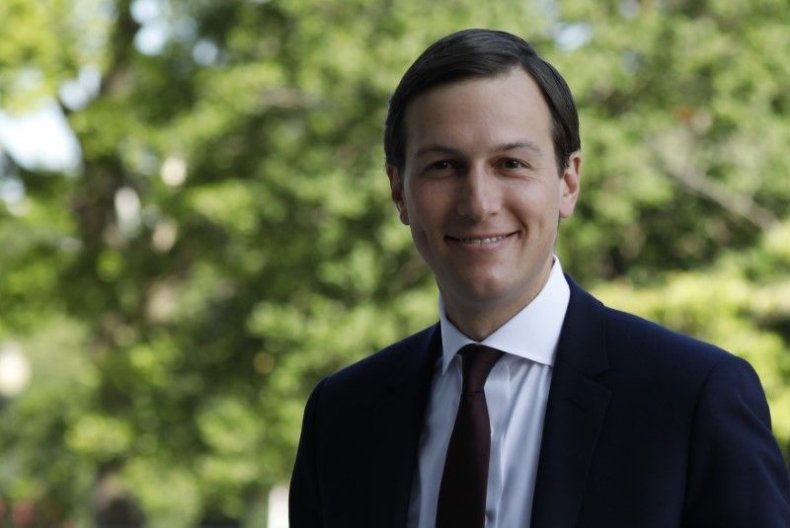 In excerpts from the exchanges, the White House innovations director showed a keenness for enthusiastic punctuation, with multiple exclamation points and a double smiley face.
"Thank you so much for getting involved in the issue with my friend Sandeep. He said you did a masterful job helping to create a true win win win for everyone involved!!!" he wrote to Deputy Mayor Alicia Glen in February 2015 after she helped one of his buddies with his plans for a school.
"I think this was more effective than a letter :))" the president's son-in-law emailed Glen following the publishing of an editorial by his then-newspaper the New York Observer that supported City Hall's position on a real estate tax-abatement program.
And in spring 2015, Kushner told Glen he couldn't meet with her because he had to do jury duty for two weeks, but instead of being glum about the job, he happily gushed about his love for the American government.
"We are lucky to live in an amazing democracy!" Kushner excitedly wrote.
The messages prove that Kushner, 36, is just another wanna-be millennial. A Harris Poll survey found in June that 36 percent of millennials ages 18 to 34 were more likely to use emojis, GIFs and stickers "to better communicate their thoughts and feelings than words do." This is more than twice the number of people over ages 65 who say the same, TIME reported.
The real estate mogul who doesn't like to read might not be firing off emails with such an exuberant tone anymore, though, as the investigation into the Trump campaign's contact with Russia has repeatedly zeroed in on him. Most recently, The New York Times revealed that Kushner had tried to set up a secret meeting between his father-in-law and Russian President Vladimir Putin in 2016.
However, it's likely Trump could get away with pardoning him if he's indicted, which could be a reason for him to return to the smiley faces once again.